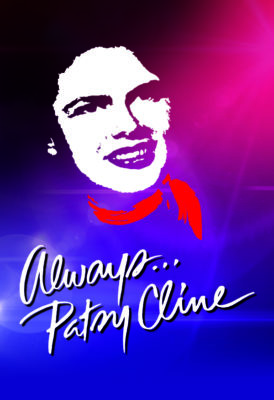 Return Engagement
Created and originally directed by Ted Swindley
Directed by Allegra Libonati
Featuring Becky Barta & Katie Karel
Based on a true story.
December 8, 2021 – January 2, 2022
A dramatic musical theatrical experience, ALWAYS…PATSY CLINE has enjoyed great success all over the United States including a successful run off-Broadway. The show is based on a true story of Patsy's friendship with a fan, Louise Seger, who continued a correspondence with Cline to the end of her life. The musical play includes many of Patsy's unforgettable hits such as "Crazy", "I Fall to Pieces", "Sweet Dreams" and "Walking After Midnight." Treat yourself to the play that will leave you humming these memorable songs.
What the Critics Are Saying
"Even if you're not a country music fan, you will love 'Always…Patsy Cline' at North Coast Rep. Of all the great shows I've seen there, this is hands-down my favorite and I'm tempted to go see it again."
– Lois Alter Mark, Critic
---
"No one wanted the show to end extending it for three encores. It' a bitter-sweet, and yes, a captivating piece with music to send you home with a tear of regret and sadness, yet… toe-tappin' and knee slappin' satisfaction. 'Always…Patsy Cline' is a Best Bet."
– Carol David, Critic
---
"Adorable, charming Katie Karel is terrific as Patsy, with a powerful voice that impeccably blends vibrato, twang, ache and grit. Each of the 27 songs is rendered beautifully, backed by an excellent, versatile 4- piece band."
– Pat Launer, Center Stage Jazz 88
---
"The friendship that the two women discover, like the infectious music, holds this show tightly and warmly together."
– David Coddon, San Diego City Beat
---
"If you love nostalgia, good old country and pop music, good memories and an absolutely entertaining evening you do not want to miss this fun-filled musical."
– Tom Robertson, The Vista Press
Video from the original production in 2018


Created and originally directed by Ted Swindley – based on a true story.
LICENSED BY THE FAMILY AND ESTATE OF PATSY CLINE. All rights reserved.
ORIGINAL CAST ALBUM AVAILABLE