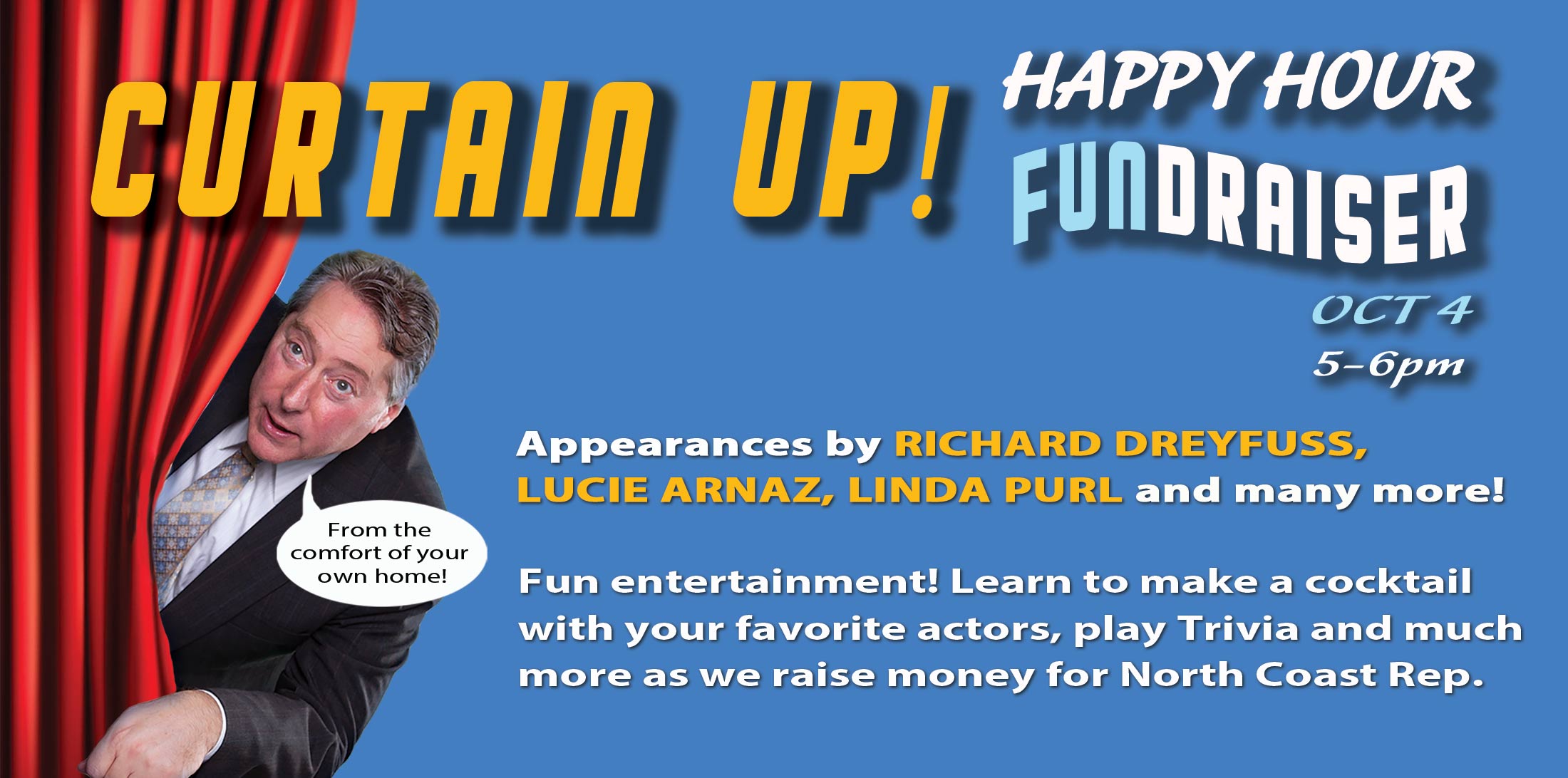 No Reservations Required!!
You can attend from anywhere by visiting our website on October 4th at 5:00 PM PDT.
Fun Entertainment
Hosted by Clint Bell with appearances by Lucie Arnaz, Richard Dreyfuss, David Ellenstein, Sarah Errington, Frank Ferrante, Jay Johnson, and Linda Purl!
Cocktail Hour
Learn how to make our special cocktails with VIP bartenders (& favorite actors) Phil Johnson and Omri Schein.
(see recipes below)
Spotlight Trivia
How much do you know about North Coast Repertory?
Register for your chance to win!!
Error: Contact form not found.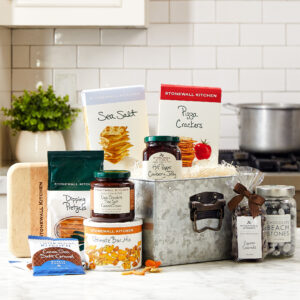 We will be giving away a delicious gift basket from Stonewall Kitchen. Register for your chance to win!!
Your Impact
There are several ways you can support North Coast Rep and become an artist advocate!

We'll take your donation over the phone.
Just give us a call!
Simply use the camera on your mobile device on the QR code above and follow the prompt to make your donation.
Supports two main stage shows of your choice or brings the summer musical to life. Help to pay Staff Salaries for one month.
[give_form id="8775″]
Put your name on a future Main Stage Play or Theatre School Musical. Keeps the ghost light on.
[give_form id="8777″]
Choose three of the popular Variety Nights in a future series to sponsor.
[give_form id="9029″]
Underwrite an Equity Actor for an online or Main Stage performance. Or help create a virtual Theatre School Performance.
[give_form id="8780″]
Helps us continue to bring in the most talented Directors and helps us pay for the stepped up sanitary protocols.
[give_form id="8785″]
Supports props or costumes for a Main Stage production or for two Theatre School plays.
[give_form id="8790″]
Allows North Coast Rep to hire a Dialect Coach, Wig Designer or Theatre School Teacher/Mentor for an online or future live performance.
[give_form id="8793″]
Underwrites expenses for a virtual educational outreach program or funds a scholarship for a Theatre School class for a student.
[give_form id="8796″]
If you have not given yet, why not make it 100% participation and give $100 to help support future live theatre at North Coast Rep.
[give_form id="8800″]
Or a costume. Or a prop, furniture piece, or hardware to hang a light.
[give_form id="8804″]
Donations of any amount are so appreciated. We can't get through these time without you.
[give_form id="8806″]
Every dollar has a huge impact for our organization
[give_form id="8809″]
Special Appearances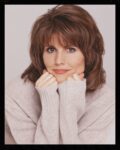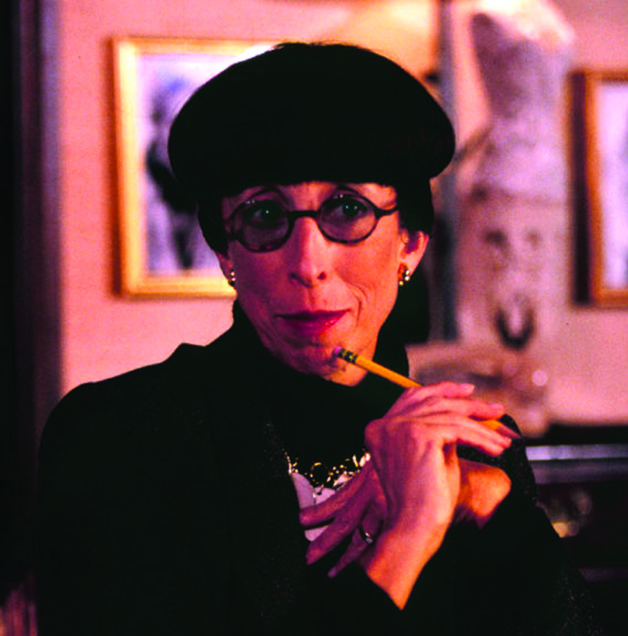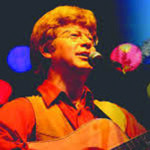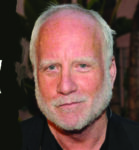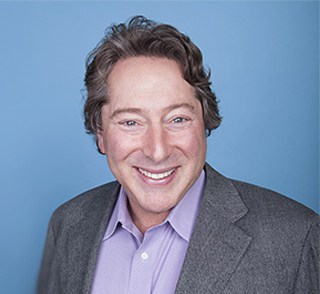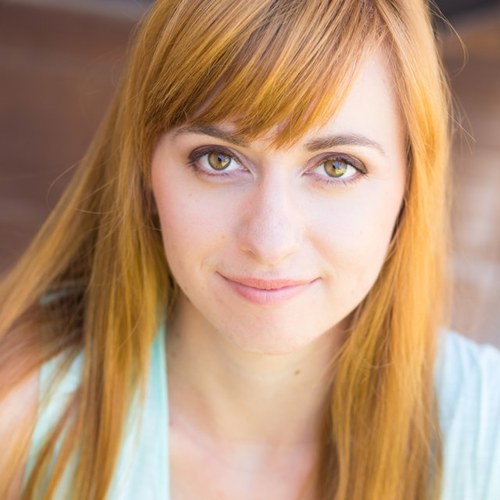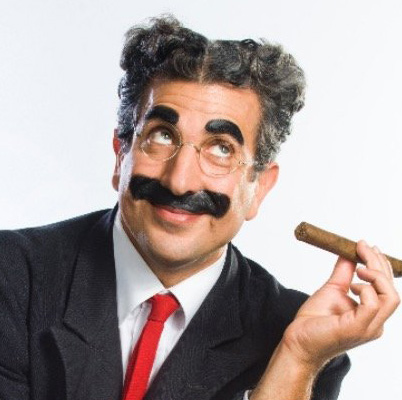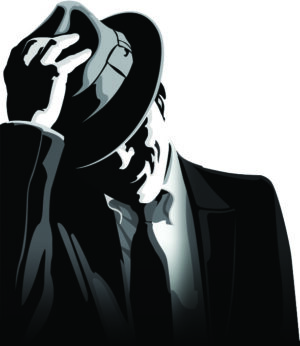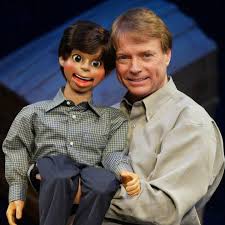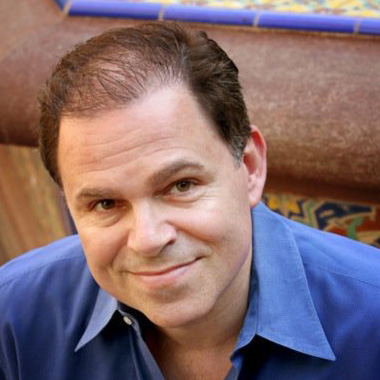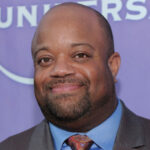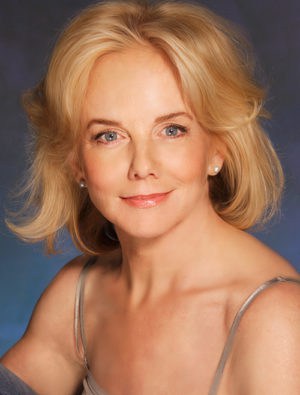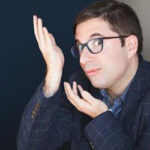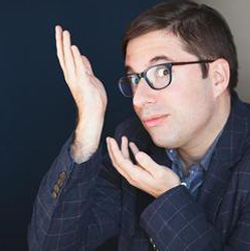 Your HOST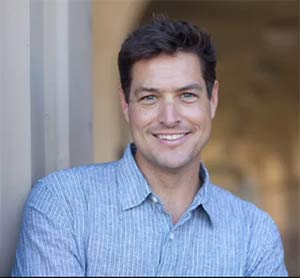 Clint Bell has been behind a microphone since a young age. While other kids were juggling, twirling batons or strumming instruments in the school talent show, Clint was the Master of Ceremonies. It is no wonder that he received a degree in Communication during his time spent at the University of Colorado at Boulder.
Clint's life as a charity auctioneer started when he attended one of the nation's leading auctioneering schools in 2005. Since then, Clint has raised tens of millions of dollars for several hundred foundations and charities nationwide. In addition to auctioneering, Clint frequently performs at national conventions both behind the scenes as a voice talent and onstage as an Emcee.
Have A Drink With Us!!
Chekhov Donkey
Premium vodka
Ginger beer
Lime squeeze
Fresh mint sprig
Chilled copper mule mug (or highball glass)
Ice
Put ice in mug, add a jigger (or two) of vodka, add ginger beer to taste and a squeeze of lime. Stir. Garnish with mint sprig.
NÖEL Coward's Elixir
Premium scotch
Club soda
Maraschino Cherry
Lemon twist
Highball glass
Ice
Put ice in glass. Add a jigger (or two) of scotch. Add soda to taste. Add a maraschino cherry (or two). Optional – add lemon twist.
Special Thanks to Our Curtain Up Patrons!
[vertical-marguee setting="1″ group="group1″]
The arts provide comfort, resilience, wisdom, and the means for self-expression and connection, perhaps even more so during challenging times such as these. Take a moment at this time to remember the wonderful moments you have enjoyed at North Coast Rep and GIVE to support sustaining this award-winning theatre in North County.
Our commitment to artistic excellence is unwavering. In the current pandemic, we cannot offer live performances on our stage and must rely solely on YOUR donations to keep our theatre thriving and ready to begin producing again in the future.
We need your philanthropic support and hope that if you are able, you will become an Artists' Advocate tonight and set North Coast Rep on a stable course for the future.