FOR IMMEDIATE RELEASE
2 Pianos 4 Hands
Starring Jefferson McDonald & Matthew McGloin
Written by Ted Dykstra and Richard Greenblatt
Directed by Tom Frey
From: Nancy Richards
nancy@northcoastrep.org
Office: 858-481-1055 ext.
Download Release
Download Photos
NORTH COAST REPERTORY THEATRE REPRISES MUSIC-LADEN FAVORITE
2 PIANOS 4 HANDS FOR THE HOLIDAYS
Starring Jefferson McDonald & Matthew McGloin
By Ted Dykstra & Richard Greenblatt
Performances Beginning Friday, December 15, 2023
Running Through Sunday, December 31, 2023
Directed by Tom Frey
Solana Beach, Calif. – By popular demand, North Coast Repertory Theatre is bringing back the joyful family pleasing 2 PIANOS 4 HANDS to brighten the holiday season. Get ready for an interlude of riotous laughter as Jefferson McDonald and Matthew McGloin take us on a musical comedic journey about their would-be careers as concert pianists. The talented duo trade stories about piano lessons, pushy parents and eccentric teachers while playing everything from Bach to Billy Joel. This entertaining, crowd-pleasing show not only hits all the right notes, it tickles the ivories and your funny bone. Tickets will be flying out the door, so reserve yours early to avoid disappointment. 
Tom Frey directs Jefferson McDonald* and Matthew McGloin.* The design team includes Marty Burnett (Resident Scenic Designer) and Matthew Novotny (Light Design), and Ian Scot (Projection Design). Vernon Willet* is the Production Stage Manager.
*The actor or stage manager appears through the courtesy of Actors' Equity Association.
2 PIANOS 4 HANDS performances begin Friday, Dec. 15, at 7:30 pm. Final performance is Sunday, December 31, 2023, at 2 pm. The show runs Wednesday, Thursday, Friday, Saturday and Sunday evenings and Saturday and Sunday matinees at 2pm. Added Wednesday matinees on December 20 and December 23. There is no evening performance, Sunday Dec. 24, 2023. Tickets are $64. Seniors, students and military are entitled to a $3 discount per ticket. Call 858-481-1055, or visit www.northcoastrep.org to purchase tickets.
BIOS:
TED DYKSTRA (Co-Creator / Original Co-Director) started playing piano at age six, and peaked at age twelve, when he had a particularly memorable string of firsts competing in the Edmonton Kiwanis Music Festival. His acting career began at a young age in St Albert, Alberta, playing the 2nd Bird in Once Upon a Clothesline, but his breakout role was Bilbo Baggins in his school's grade 8 production of The Hobbit. Since then, he has gone on to play leading roles on every major stage in Canada, often combining his musical skills in such roles as: Mozart in Amadeus; Cale Blackwell, a character based on Jerry Lee Lewis, in Fire (seven Canadian theatres); Shostakovitch in Master Class (Manitoba Theatre Centre); Glenn Gould in An Evening with Glenn Gould (National Arts Centre); Hedwig in Hedwig and the Angry Inch (Crow's Theatre); and Cousin Kevin in The Who's Tommy (Mirvish Productions); and school children around the world know him as Bach in the film Bach's Fight for Freedom. He also wrote and composed the acclaimed musical Evangeline, which was produced at The Charlottetown Festival and The Citadel Theatre in Edmonton. Other favorite acting roles include the title role in Hamlet (Theatre Calgary); For Soulpepper Theatre: Teach in American Buffalo, Daffyd Llewelyn in A Chorus of Disapproval and Yuri in his own adaptation of Tolstoy's The Kreutzer Sonata; for Stratford: title role in Entertaining Mr. Sloane, Bottom in A Midsummer Night's Dream, and Ariel in The Tempest; as well as three seasons of leading roles for The Shaw Festival. Most recently Ted portrayed Scrooge in The Citadel Theatre's landmark new production of A Christmas Carol, a role he originated and has played for three seasons in a row. In 2000, he turned his attention to directing, and since has directed many award-winning shows in Toronto and across the country. He has also directed 2P4H across America and in Australia and Hong Kong. In 2014, Ted and his wife Diana Bentley founded The Coal Mine Theatre in Toronto's East End, and it has become the most successful indie theatre in the country, garnering its artists a staggering 29 Dora nominations in 6 seasons. He regularly directs and acts there. He has appeared in dozens of films and TV shows and most recently was a regular on Season 6 of "The Expanse." He is also the voice of Dad Tiger on "Daniel Tiger's Neighborhood." He is also a Founding Member of Soulpepper Theatre and in the award department he has received 6 Doras (acting, musical direction, producing), a Gemini (acting), a Sterling (musical direction), a Merritt (directing) and a Chalmers (writing). He is the proud father of Theo, Rosie and Henry. He loves playing and watching tennis. Oh, and Go Oilers!
RICHARD GREENBLATT (Co-Creator /Original Co-Director) is an actor, director, writer, and musician who has been a professional theatre artist for the last 49 years. He was born in Montréal and studied piano for 10 years with the late Professor Dorothy Morton of the McGill Conservatory of Music. He studied theatre at Dawson College before pursuing his acting training at the Royal Academy of Dramatic Art in London, England. Upon graduating, he worked at Leeds Playhouse for a season, returning to Canada in 1975. Since then, he has performed in theatres in Toronto, across Canada, and abroad, playing such diverse roles as Henry David Thoreau, Spinoza, and Sam Goldwyn, as well as in feature films, television and radio.  Other favorite roles include: The Fool in King Lear, Creon in Antigone, The Concierge in The Gladstone Variations, Galbraith in Essay, Cadman in I Call Myself Princess, and touring to Galway, Ireland, as The Father in Enda Walsh's Bedbound. He has directed well over 130 productions for theatres across the country – the vast majority being original and/or Canadian works – including: plays by George F. Walker, Judith Thompson, Jason Sherman, Adam Pettle, Diane Flacks, Shirley Cheechoo, Michael Healey, Julie Tepperman, and Rob Fothergill, amongst numerous others. Classical works he has directed include plays by Shakespeare, Chekhov, Shaw, Brecht and Shepard, amongst many others. As a writer, he wrote or co-wrote: Soft Pedaling, 2 Pianos 4 Hands, Sibs, The Theory of Relatives, i.d., Letters from Lehrer, Care, and Athabasca. 2 Pianos 4 Hands has played on five continents and in over 150 cities since it opened at the Tarragon Theatre in April 1996. Greenblatt himself has performed the play with co-creator Ted Dykstra over 1,000 times across Canada, and in New York City, Washington D.C., London, U.K., and Tokyo.  A mentor and teacher to young talent, he has taught acting, directing and play creation at most of the theatre training institutions in Canada, including Toronto Metropolitan University, University of Alberta, George Brown College, Humber College, and the National Theatre School of Canada. He has also directed the premieres of numerous groundbreaking and award-winning plays for young audiences, including Seesaw; Mirror Game; Misha; Danny, King of the Basement; Wrecked; The Incredible Speediness of Jamie Cavanaugh and Kindness. Since the Covid Pandemic, he has "pivoted" to being an author. In 2021, his book Text and Context, The Operative Word was published by J.G. Shillingford Press, and his memoir, "Two of the Best in the Neighborhood, An Anecdotal History of 2 Pianos 4 Hands," has just been released, and is on sale at J Gordon Shillingford Publishing! His third writing/performing collaboration with Diane Flacks, "Pals," will be presented at the Winnipeg Jewish Theatre in the fall of 2023. Oh, and he's writing his first novel. He has received numerous nominations for his work and has won seven Doras and two Chalmers Awards. He lives in Toronto with partner Tanya Greve and their daughter, Amelia, and is the proud father of Natasha, Will, and the dearly missed Luke Greenblatt.
TOM FREY (Director) is the new artistic director of the Peterborough Players in Peterborough, New Hampshire, as well as the US resident director of 2 Pianos 4 Hands. He has directed over 20 productions of 2P4H at theatres around the country, including: Portland Stage, The Cape Playhouse, Stages Repertory Theatre, Cincinnati Playhouse in the Park, Pittsburgh City Theatre, the Rubicon, and many others. In addition to directing the show, he has performed the show over 600 times in the United States and Canada. He has played both roles, but spent most of his time playing the role of Ted. During the pandemic, he helmed the critically successful 2021 outdoor summer season for the Peterborough Players, including an acclaimed production of Our Town, performed onsite in downtown Peterborough, widely believed to be a heavy inspiration for Thornton Wilder's "Grover's Corners." Also at the Players, he directed Cabaret, Circle Mirror Transformation, A Closer Walk with Patsy Cline, Always…Patsy Cline, the U.S. premiere of Kristen DaSilva's Where You Are, and others, in addition to spending the better part of 12 years as a member of the Players' Acting Company. As an actor, he has performed in venues across the country, with some favorites including Daniel Beaty's Breath and Imagination from early development workshops to Hartford Stage, Pittsburgh City Theatre, and Cleveland Playhouse; Dirty Blonde at the Cleveland Playhouse and Pittsburgh Public Theatre; Souvenir at Seven Angels Theatre; Evelyn Oakleigh in Anything Goes at Milwaukee Skylight Opera Theatre; Mack Sennet in Mack and Mabel and Wilson Mizner in the American Regional Premier of Sondheim's Road Show at Stages Repertory Theatre, Houston. He is a graduate of the University of North Carolina School of the Arts and a fairly recent resident of Peterborough, NH. Love to Bridget.
JEFFERSON  MCDONALD* (Ted) is pleased to bring his passion for acting and music to the North Coast Rep stage in his fourth production of 2 Pianos 4 Hands (Cincy Playhouse, Peterborough Players, Mayfield Dinner Theater).  A three-time Broadway World Award winner and recipient of the Cincy Beat Award for Best Musical Actor, Jefferson has brought his passion for drama, comedy, and music to stages all over the United States and Canada.  Growing up on an organic poultry farm, Jefferson realized he had dexterous fingers as the fastest chicken gutter in Upstate New York. He soon realized his fingers could move just as fast playing Mozart and at age eleven he started pursuing music aggressively. He later added drama to his music pursuits and would study in London and Moscow (MXAT) and with the Tom Todoroff studio in NYC, receiving degrees in Drama from Ithaca College and an M.F.A in Acting from the FSU/Asolo Conservatory for Actor Training where he was cast as Spike in Vanya, Sonya, Masha & Spike, which resulted in him being shirtless in the New York Times.  He would reprise that role at St. Louis Rep and Cincinnati Playhouse in the Park. Not long after, while performing in Cabaret, Jefferson auditioned for the role of Jerry Lee Lewis in Million Dollar Quartet. He was cast and would perform in twelve productions of that show leading to the inception of his original musical, Jerry Lee Lewis VS Jerry Lee Lewis, produced by Playhouse Stage Co. During the pandemic he would start a band and tour his rock & roll show, Jefferson Mcdonald's Great Balls Of Fire, on Princess and Celebrity cruise ships.  For more information on Jefferson's upcoming performances, visit his website jeffersonmcdonald.com.
MATTHEW MCGLOIN* (Richard) is honored to team up again with Jefferson & Tom, having previously collaborated with them on 2 Pianos 4 Hands at Cincinnati Playhouse in the Park, the Peterborough Players, and the Mayfield Theatre. NY/Off-Broadway: The Hello Girls (Prospect Theater Company/59E59, OCR), Bastard Jones (The Cell), Casablanca Box (HERE Arts), Xanadu (Piper Theatre), workshops/readings with Tectonic Theater Project, Abingdon Theatre Company, Dixon Place, The Lark.  Regional: Cabaret (Peterborough Players), The Play That Goes Wrong (Repertory Theatre St. Louis), Murder for Two (Wellfleet Harbor Actors Theatre), Beautiful Star (Triad Stage), The Lieutenant of Inishmore (Signature Theatre), Misalliance, Cinderella (Olney Theatre Center), As You Like It (Folger Theatre), History on Foot (Ford's Theatre), various shows at The Kennedy Center and Virginia Shakespeare Festival. Training:  BFA Acting, UMBC.  www.matthewmcgloin.com // @jackie_of_all_traits.This one's for Mimi, Ruth, and Helen.
VERNON WILLET* (Production Stage Manager) is returning to NCRT after having helmed two world premieres: The Angel Next Door by Paul Slade Smith and one of the most successful productions to date, Murder on the Links, written and directed by Steven Dietz. Vernon's work encompasses many of the Southern California theatres: the Laguna Playhouse, McCoy/Rigby Entertainment, Musical Theatre West, 3D Theatricals, the Rubicon Theatre, San Diego Musical Theatre, Theatre Aspen, Maltz Jupiter Theatre and a myriad of others. He shares his life with director/choreographer/champion ballroom dancer Cate Caplin. Actors' Equity Association member since 1983.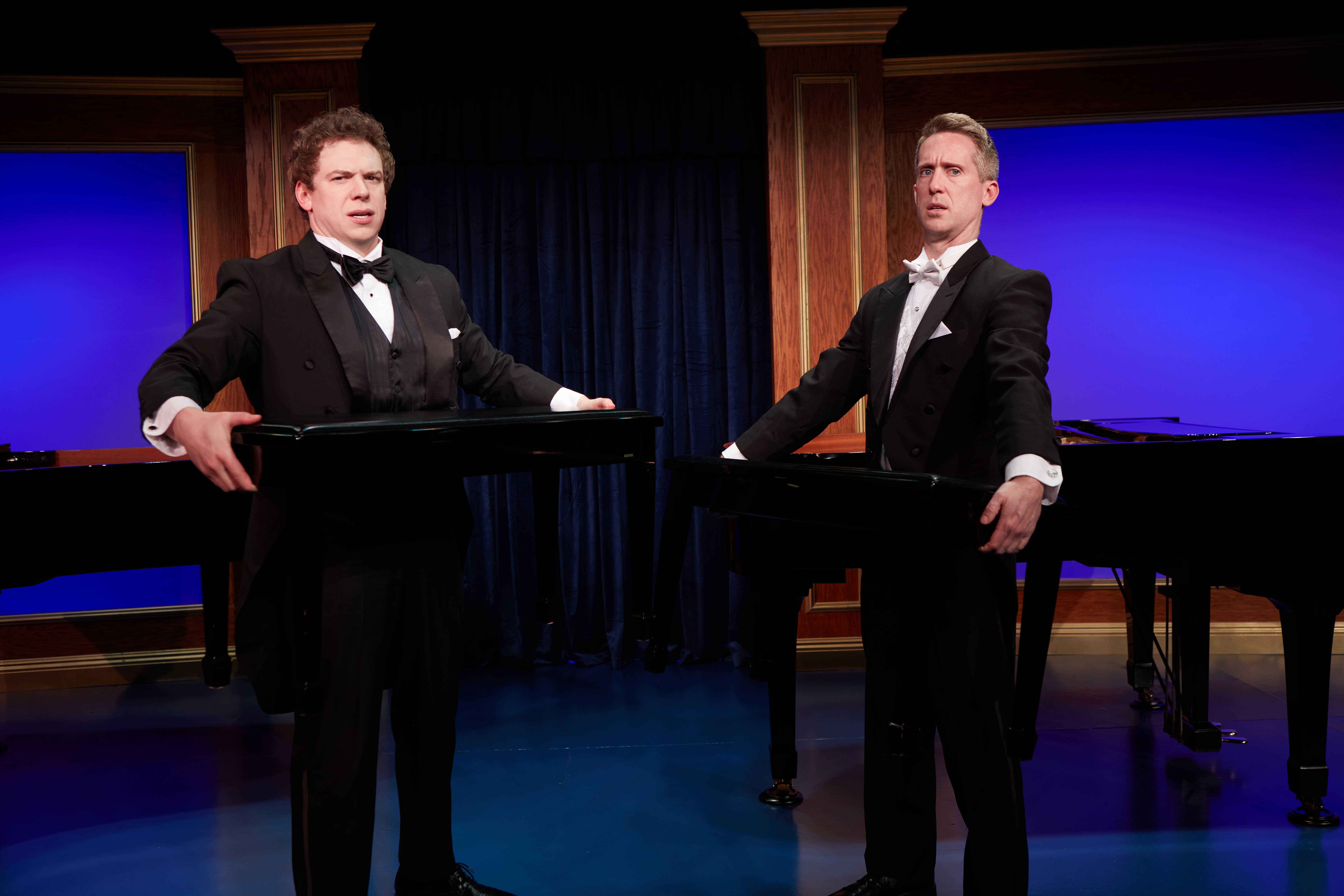 Photo by Aaron Rumley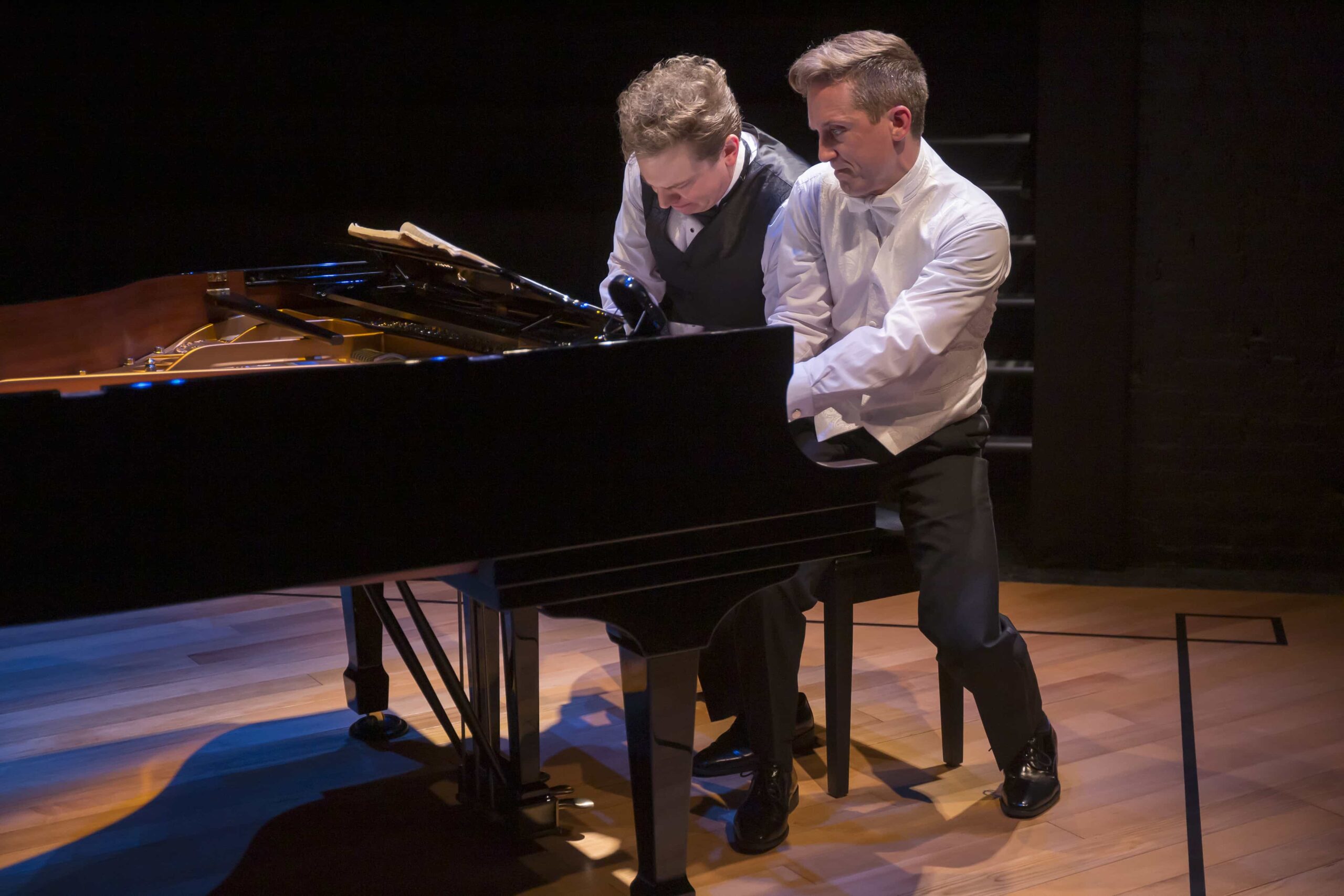 Photo by Mikki Schaffner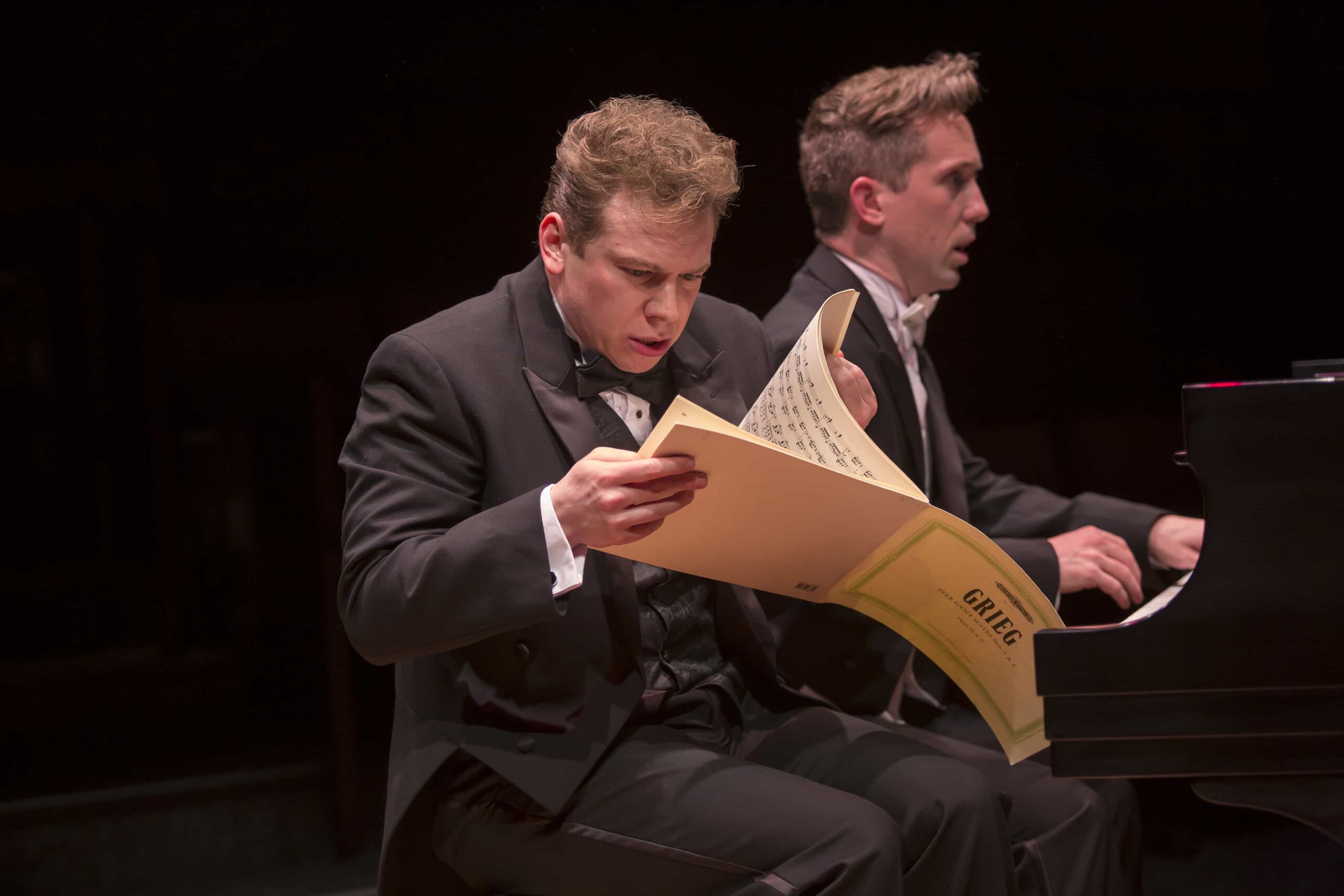 Photo by Mikki Schaffner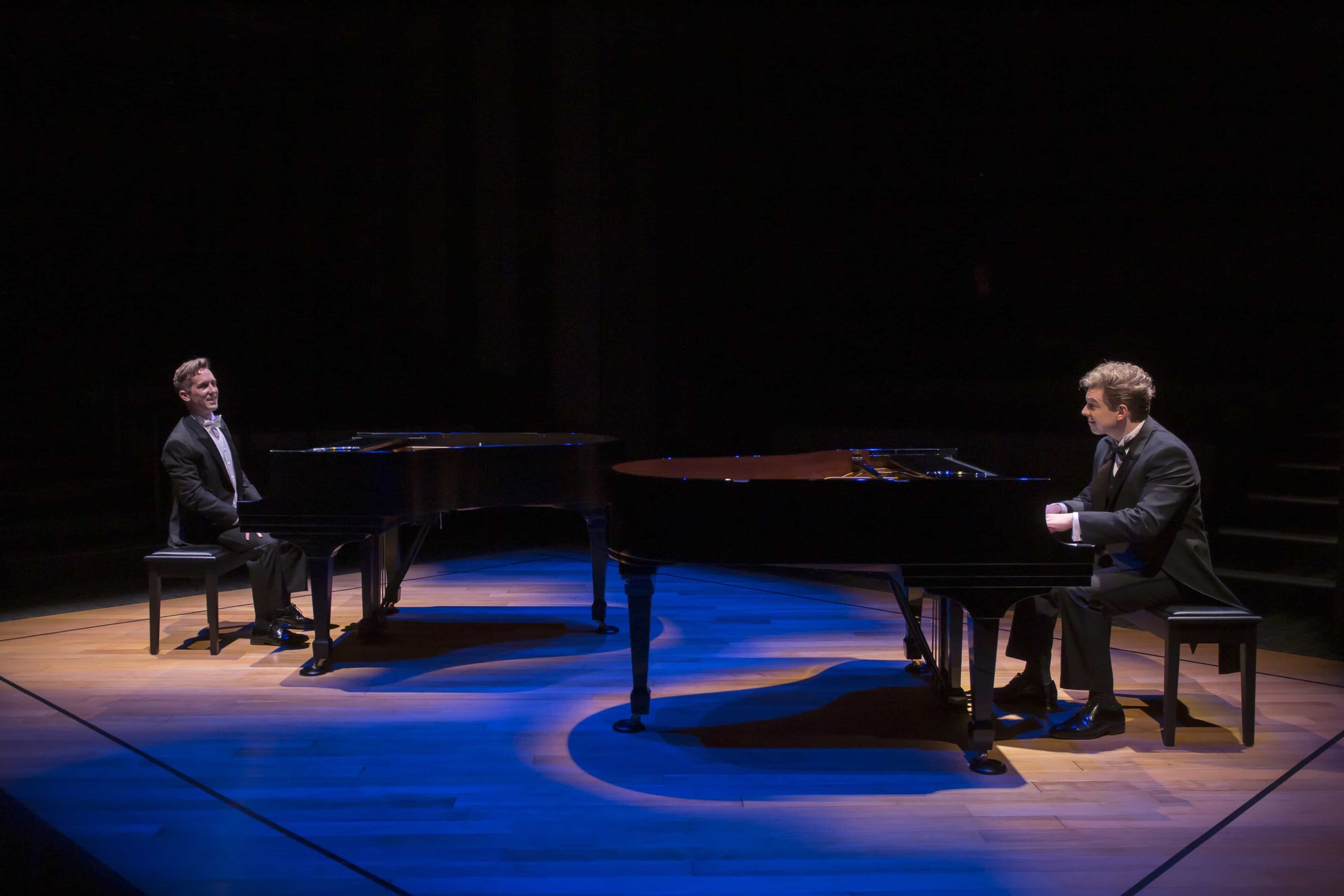 Photo by Mikki Schaffner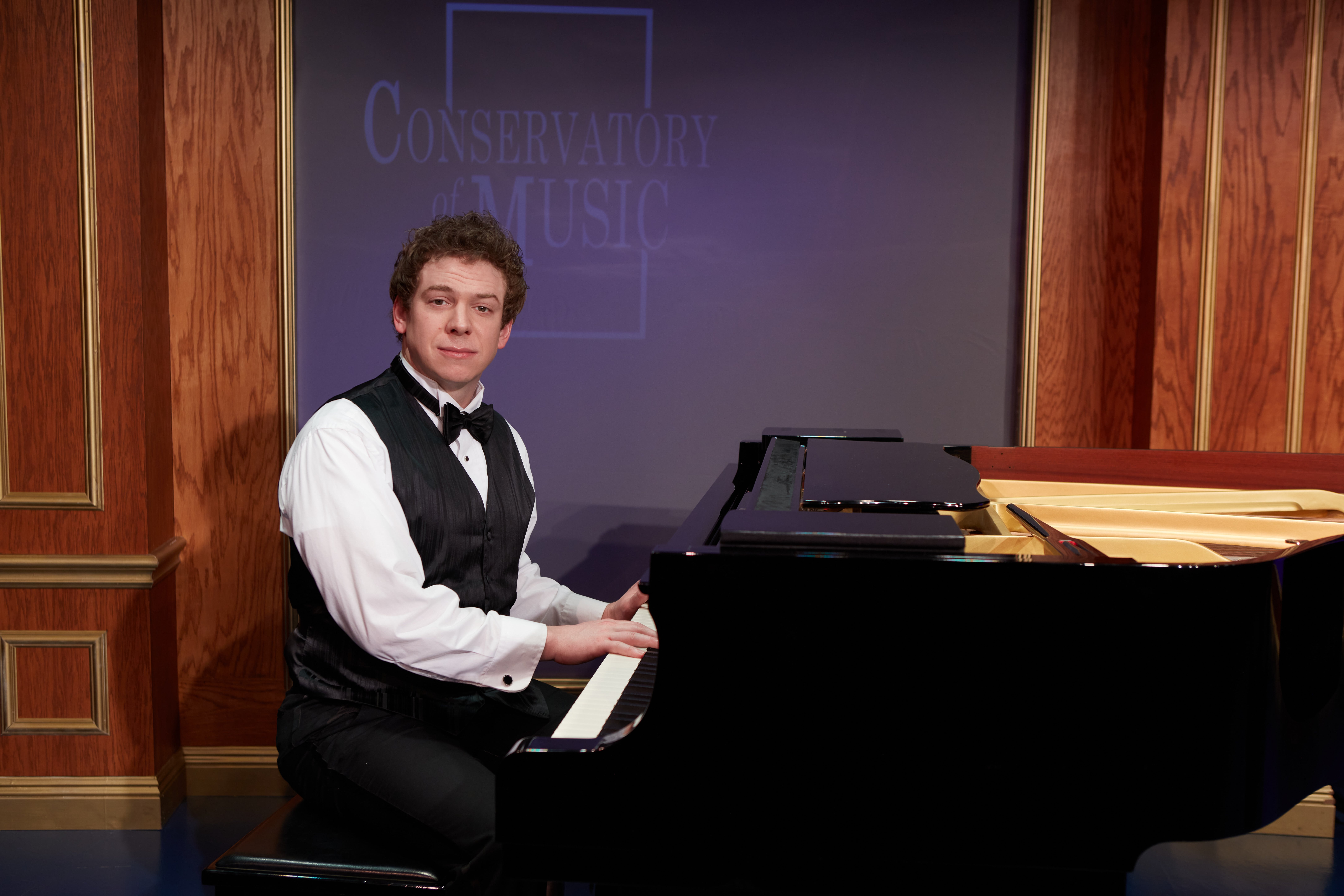 Photo by Aaron Rumley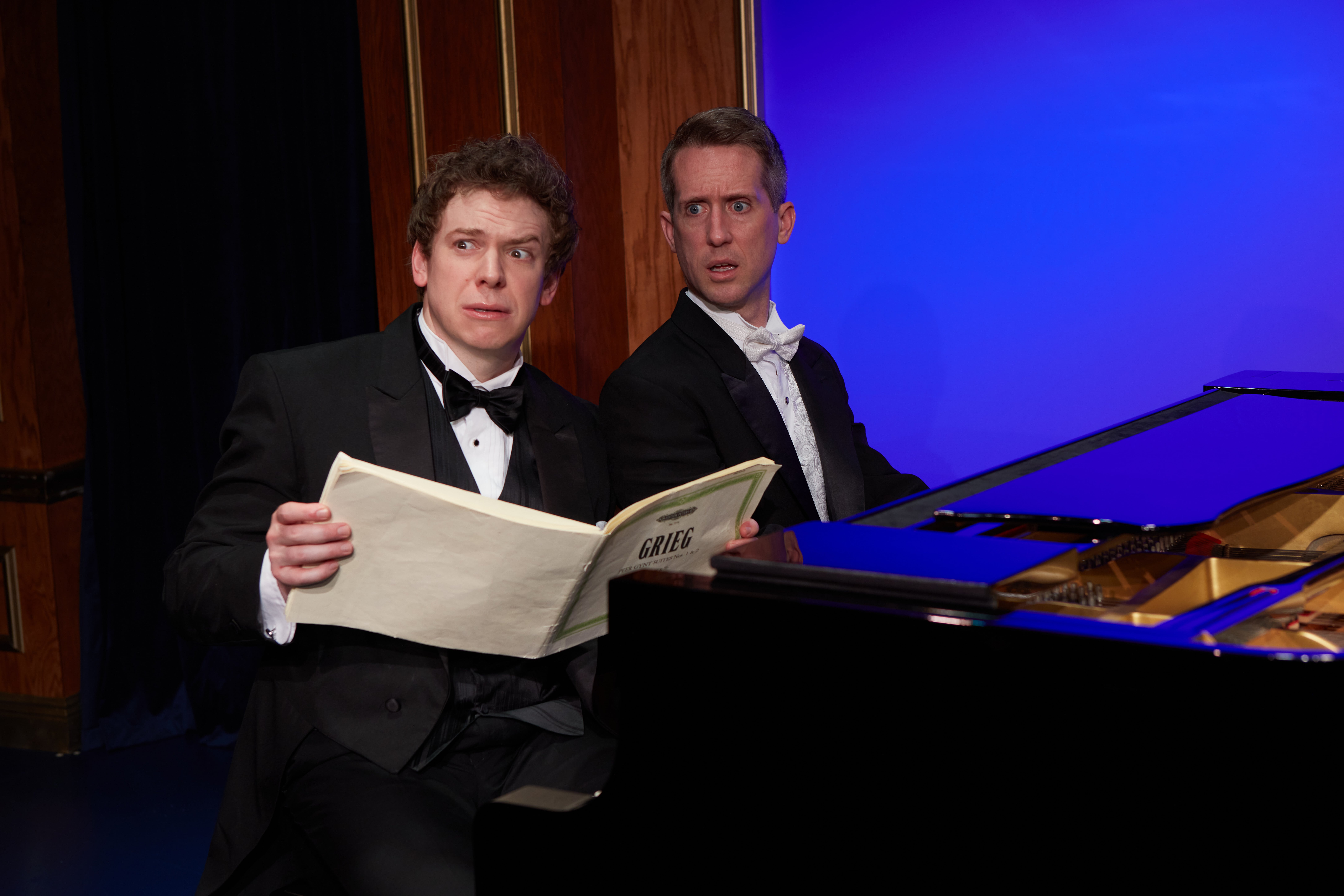 Photo by Aaron Rumley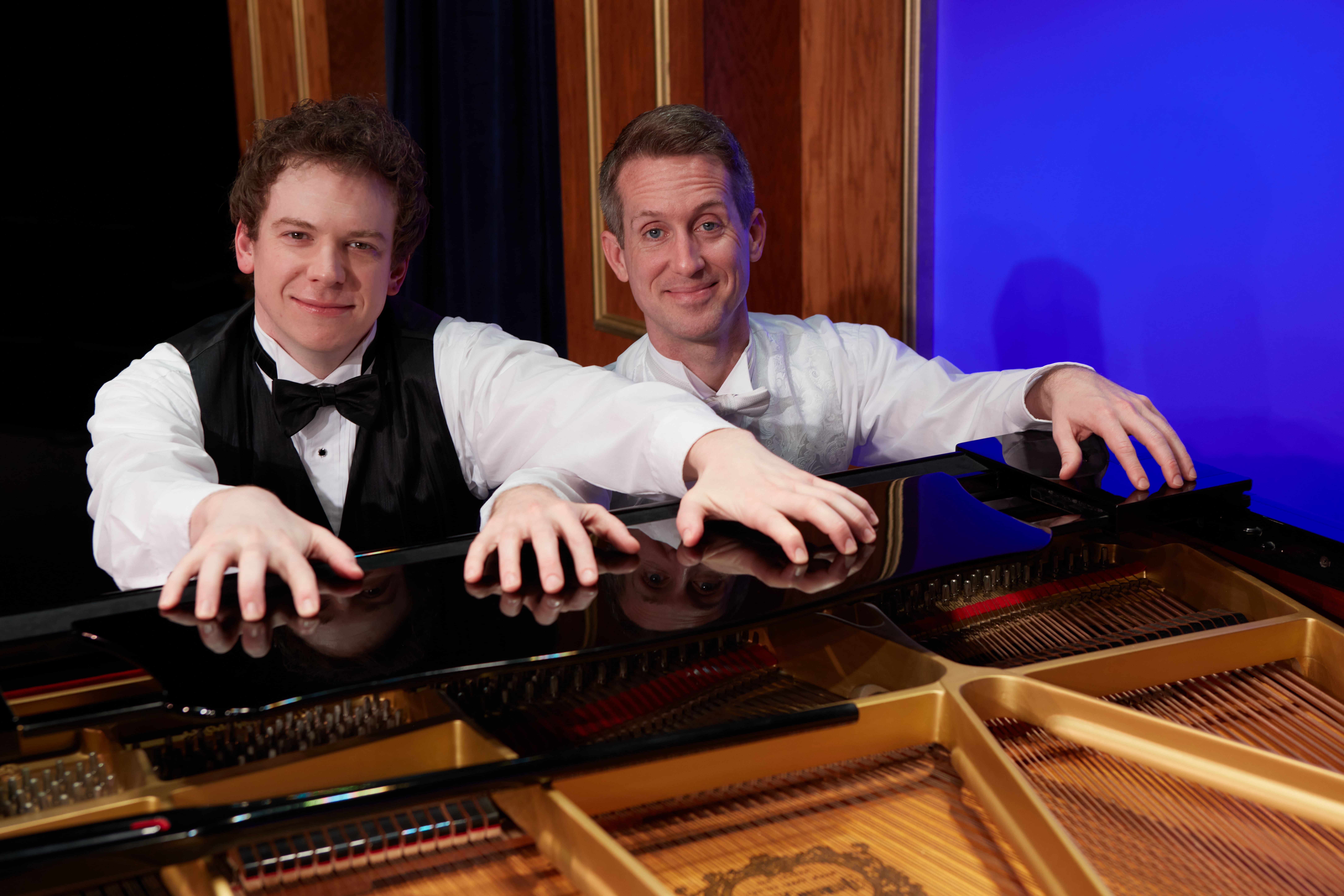 Photo by Aaron Rumley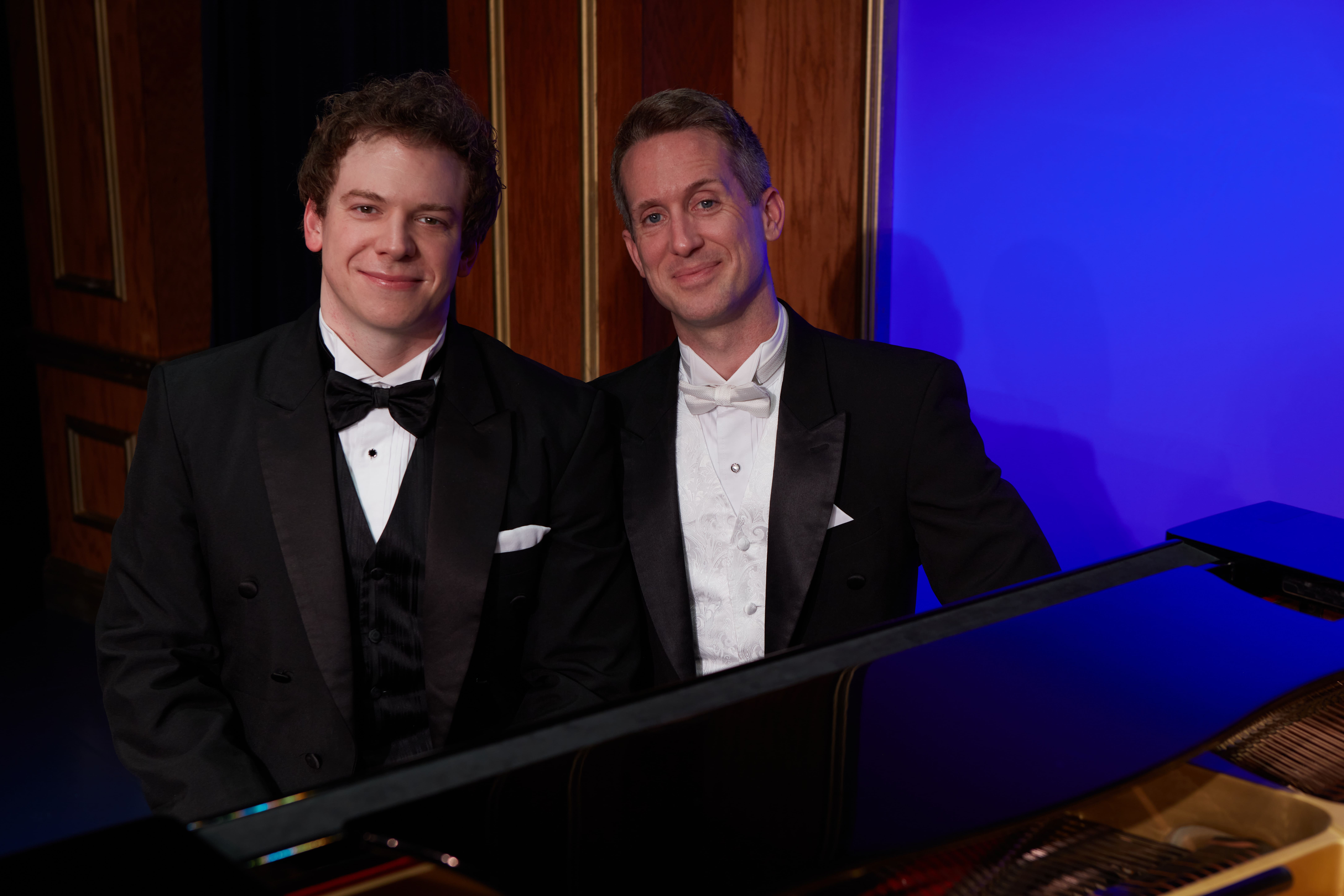 Photo by Aaron Rumley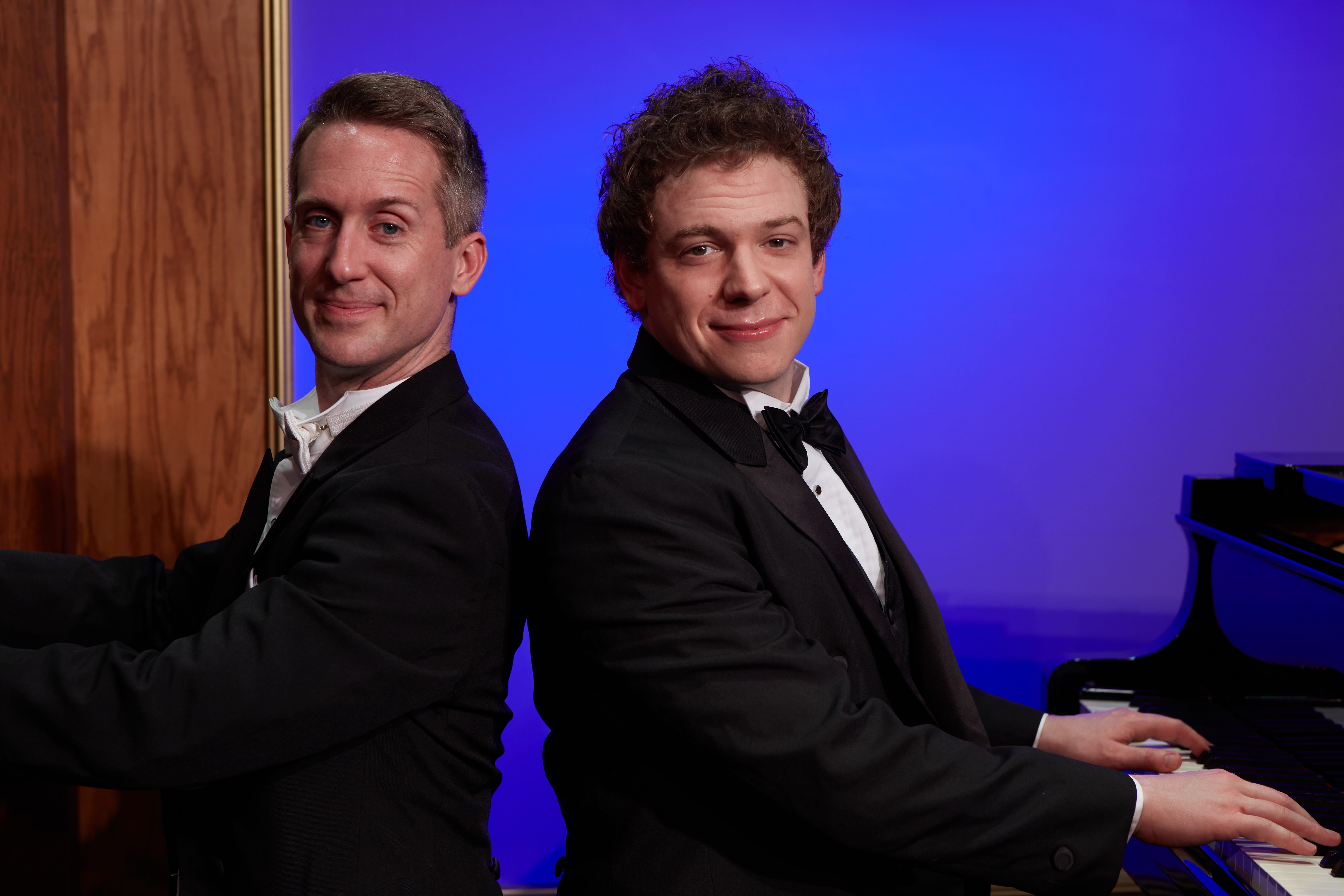 Photo by Aaron Rumley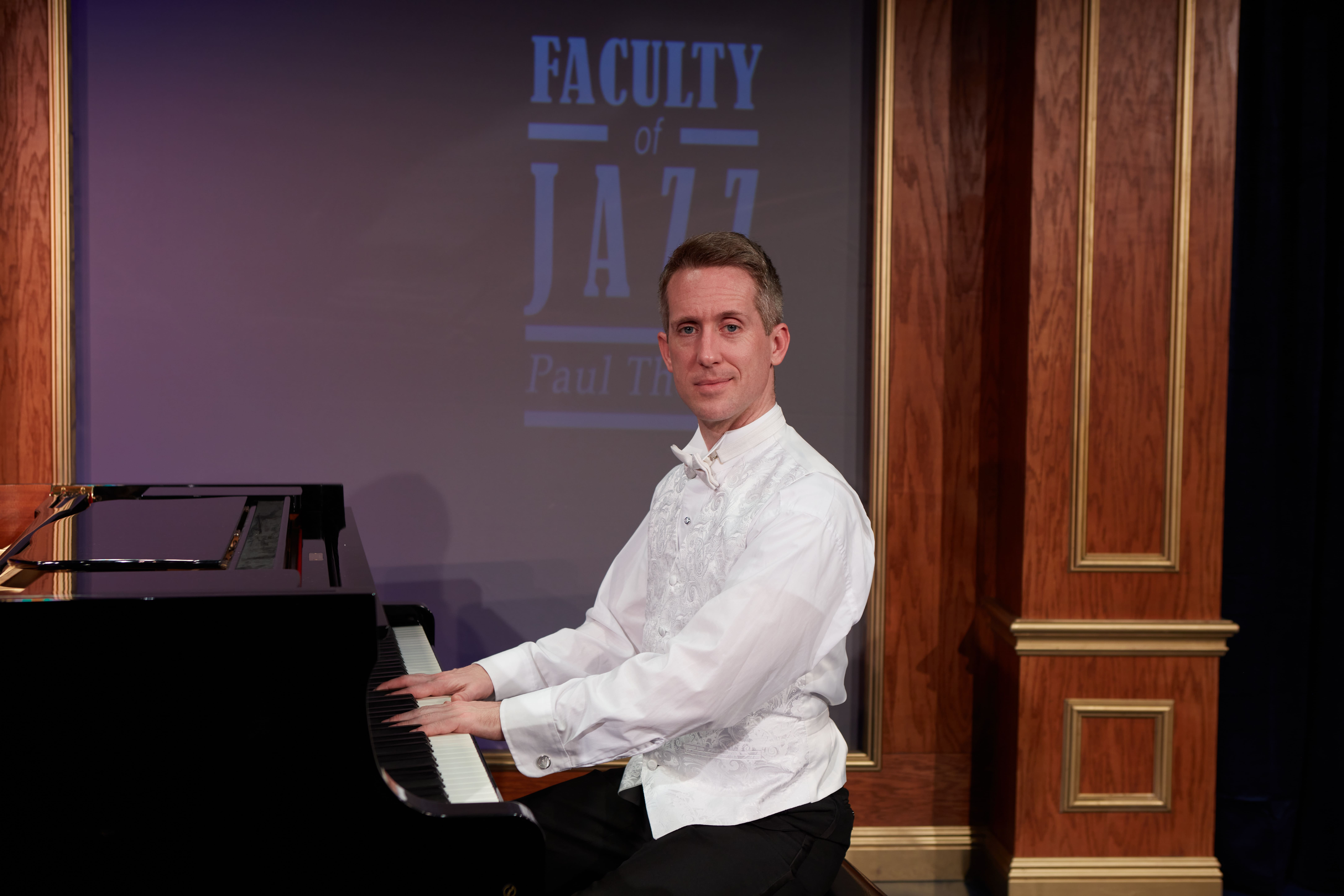 Photo by Aaron Rumley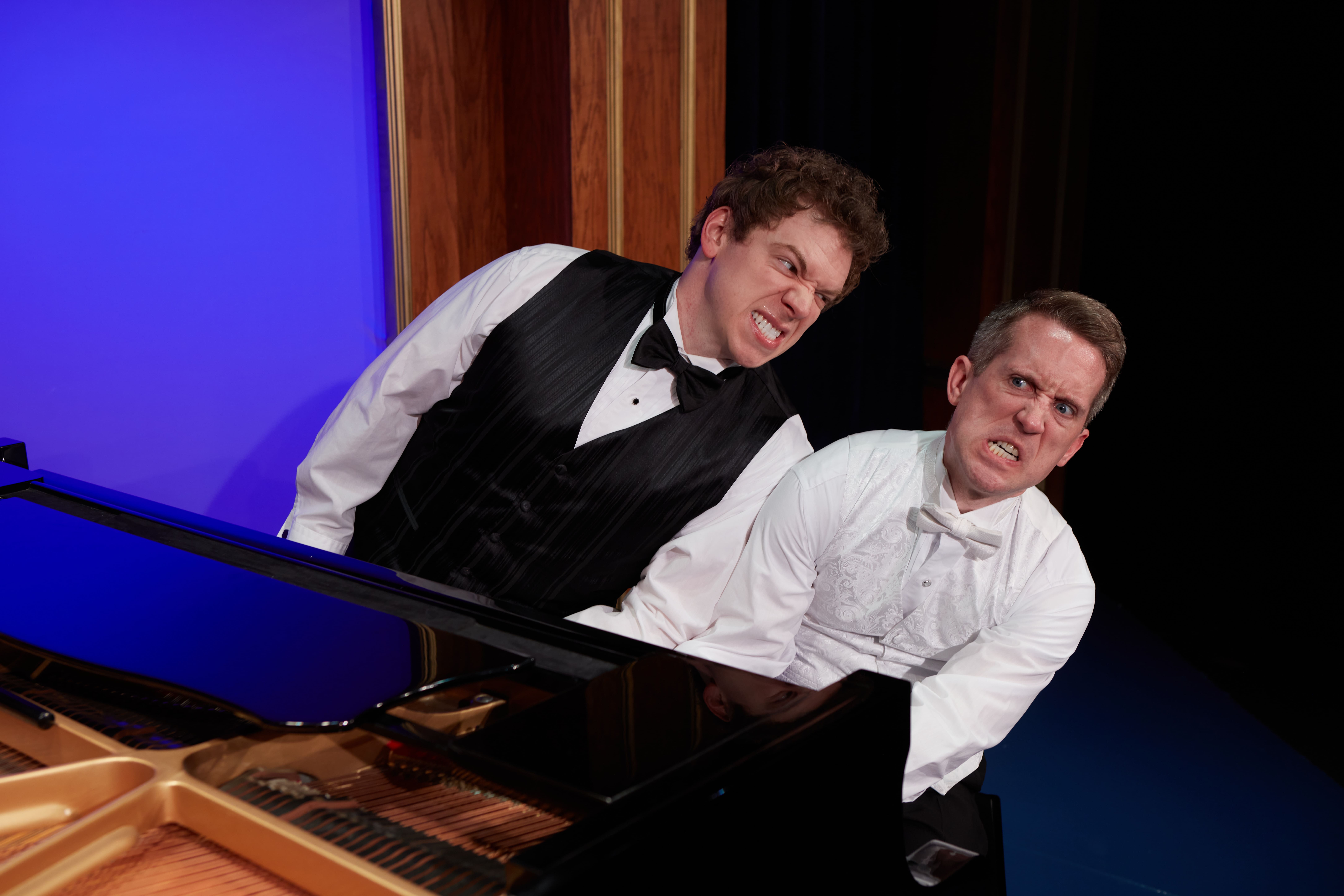 Photo by Aaron Rumley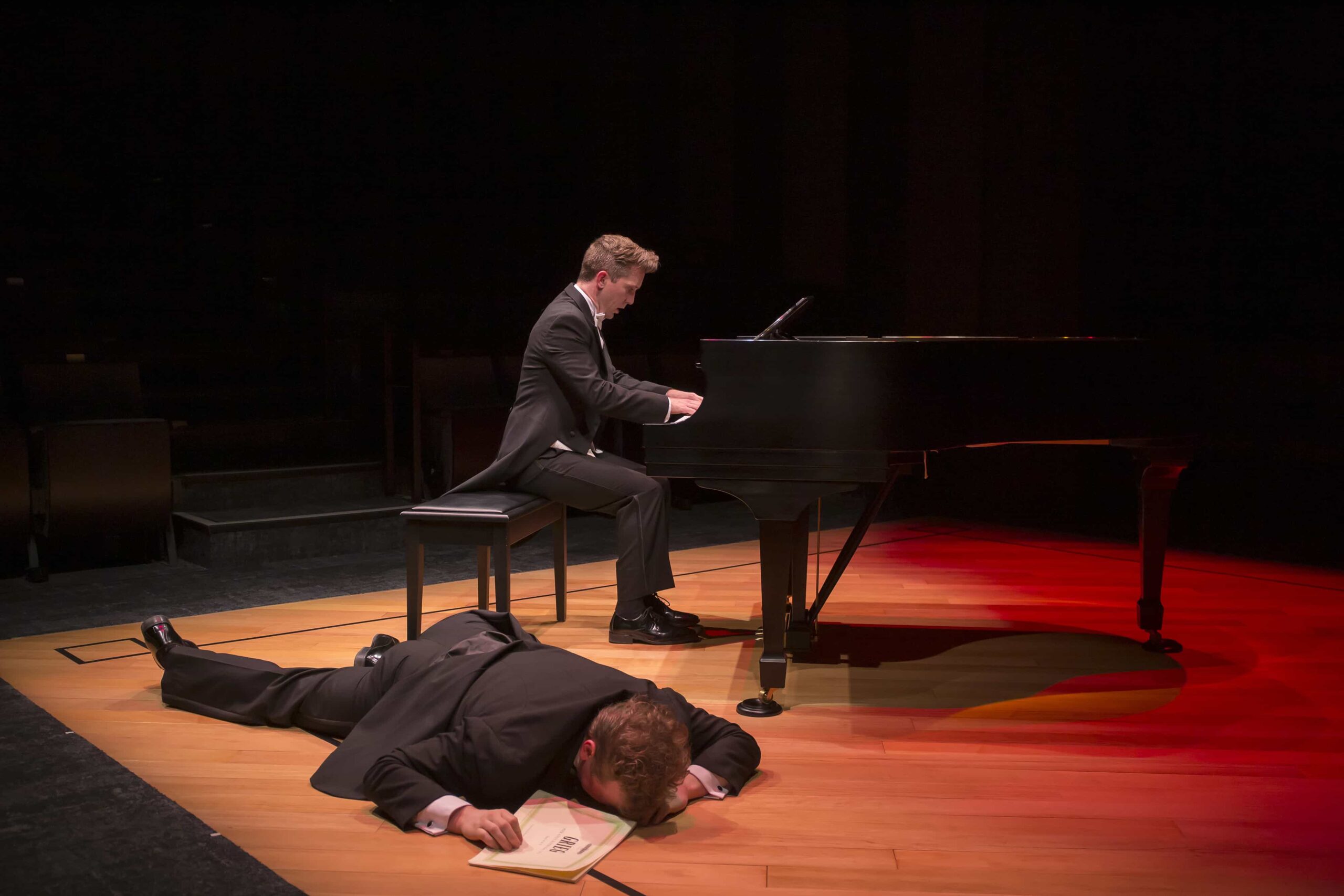 Photo by Mikki Schaffner