FOR IMMEDIATE RELEASE
Pippin
Book by Roger. O. Hirson
Music & Lyrics by Stephen Schwartz
Directed by Nick DeGruccio
From: Nancy Richards
nancy@northcoastrep.org
Office: 858-481-1055 ext.
Download Release
Download Photos
NORTH COAST REPERTORY THEATRE CAPS SEASON
ON A MERRY NOTE WITH ENDEARING MUSICAL, PIPPIN
Book by Roger. O. Hirson
Music & Lyrics by Stephen Schwartz
Performances Beginning Wednesday, July 19, 2023
EXTENDED TO AUGUST 20, 2023
Directed by Nick DeGruccio
Solana Beach, CA – North Coast Rep concludes a record-breaking Season 41 with the captivating musical, PIPPIN. Winner of five Tony Awards, this enchanting escapade explores good and evil, reality and fantasy in a highly theatrical and entertaining style. Pippin, the first son of King Charlemagne, yearns to find passion, adventure, excitement, and meaning. A dazzling troupe of traveling performers takes him on a journey to experience the multiple facets of life. Great music, dance, and great fun. Get your tickets now because we have magic to do.
Nick DeGruccio directs Brendan Dallaire, Melissa Glasgow, Katie Karel,* Spencer Kearns, Jason Maddy,* Gracie Moore,* James Oblak, Amy Smith, Leslie Stevens,* Katy Tang,* and Robert Zelaya* in PIPPIN. Roxane Carrasco is the Choreographer.  Musicians are Ron Councell, Nikko Nobleza, Mark Margolies, and Tom Versen. The Design team includes Marty Burnett (Scenic Design), Matthew Novotny (Lighting), Zoë Trautmann (Costumes), Paul Peterson (Sound), Alyssa Kane (Props), Peter Herman (Hair & Wigs), and Shawna Voragen* is the Stage Manager; Evelyn G. Myers* Assistant Stage Manager. *The actor or stage manager appears through the courtesy of Actors' Equity Association.
PIPPIN previews begin Wednesday, July 19. Opening Night on Saturday, July 22, at 8pm.  It will play Wednesdays at 7pm, Thursdays through Saturdays at 8pm, Saturday and Sunday matinees at 2pm with Sundays at 7pm through August 13th with a possible extension to August 20th. Two performances has just been added on Friday, July 21, at 2pm & Wednesday, August 9, at 2 pm. (See Schedule below). North Coast Repertory Theatre is located at 987 Lomas Santa Fe Drive, Solana Beach, CA 92075.  Tickets: Previews – $57; Week Nights/Wed. & Sat. Matinees – $63; Sat. Eve. & Sun. Mat. $68; Sun Night – $60. Seniors, Students, Military & Educators – $3 off admission. Call 858-481-1055, or visit www.northcoastrep.org to purchase tickets.
BIOS:
STEPHEN SCHWARTZ (Music & Lyrics) wrote the music and lyrics for the current Broadway hit Wicked, and has also contributed music and/or lyrics to Godspell, Pippin, The Magic Show, The Baker's Wife, Working (which he also adapted and directed), Rags, and Children of Eden. He collaborated with Leonard Bernstein on the English texts for Bernstein's Mass and wrote the title song for the play and movie Butterflies Are Free. For children, he has written songs for two musicals, Captain Louie and My Son Pinocchio. He has also worked in film, collaborating with Alan Menken on the songs for Disney's "Enchanted," as well as the animated features "Pocahontas," and "The Hunchback of Notre Dame," and writing the songs for the DreamWorks animated feature "The Prince of Egypt." His first opera, "Séance on a Wet Afternoon," was produced at Opera Santa Barbara and New York City Opera. A book about his career, "Defying Gravity," has been released by Applause Books. Mr. Schwartz has been inducted into the Theatre Hall of Fame and the Songwriters Hall of Fame, and has been given a star on the Hollywood Walk of Fame. Awards include three Academy Awards, four Grammy Awards, and a tiny handful of tennis trophies.
ROGER O. HIRSON (Book) Father of David Hirson. Awards and nominations: 1973 Tony Award® Best Book of a Musical Pippin [nominee], 1967 Tony Award® Best Musical Walking Happy [nominee]. Productions: Pippin Book [Original, Musical, Comedy] (Oct 23, 1972–June 12, 1977). Walking Happy Book [Original, Musical] (Nov 26, 1966–Apr 22, 1967).
NICK DEGRUCCIO (Director) In The Heights (Orlando Shakes), Evita (Orlando Shakes), In The Heights (TUTS), Man of La Mancha (Orlando Shakes), Guys & Dolls (TUTS), Next To Normal (La Mirada Theatre, San Diego Musical Theatre), Putting It Together, A Year With Frog and Toad (South Coast Repertory), The Last Five Years (LA Premiere, Pasadena Playhouse), Carrie (UCLA), First Date (Southern CA Premiere, La Mirada Theatre), Company (Cabrillo Music Theatre), A Christmas Memory (The Laguna Playhouse), The Laramie Project (LA Premiere: Colony Theatre, Laguna Playhouse, Ovation Award for Direction), Jekyll & Hyde (Cabrillo Music Theatre: Ovation Award for Direction), and 1776 (Musical Theatre West/Performance Riverside/ Cabrillo: Ovation Award for Direction), The Andrews Brothers (Coyote StageWorks, Desert League Award for Direction), Caught (World Premiere, Zephyr Theatre), RENT, La Cage Aux Folles (MTW), Cinderella (The Ordway). LA Premieres of the following: Dog Sees God, Kiss of the Spider Woman (Ovation Award for Production), Thrill Me, The Story of My Life (Havok Theatre Company), Side Show (Colony Theatre), The Spitfire Grill (Laguna Playhouse), Zanna, Don't! (West Coast Ensemble: LADCC Award for Direction). Other productions  include: Side by Side by Sondheim (The Rubicon Theatre, Pasadena Playhouse), Beehive
(El Portal Theatre), Guys and Dolls (MTW, Cabrillo), The Full Monty (San Diego Musical Theatre), Bad Apples (Rubicon Theatre: World Premiere Play), A Man of No Importance and Lippa's The Wild Party (Musical Theatre Guild), Basic Training (2nd Stage), An Ideal Husband, Suddenly Last Summer (Colony Theatre). LADCC Award for Outstanding Achievement in Musical Theatre, BackStage Award for Direction for an Outstanding Season. www.nickdegruccio.com
ROXANE CARRASCO (Choreographer) as a performer, Roxane's credits include: Chicago on Broadway; International/National tours of West Side Story, A Chorus Line, Chicago; Broadway workshops; Regional Theatre productions at La Jolla Playhouse, San Diego Repertory Theatre, The Old Globe, North Coast Repertory Theatre; TV series "As the World Turns;" "Law and Order: SVU." As a Director/Choreographer, Roxane's credits include: Blues in the Night (North Coast Rep), A Chorus Line; Chicago; several plays at INTAR theatre (off-Broadway) with Co-Director Eduardo Machado; the film "The Lady and the Tiger;"many musicals, plays, galas, and music videos all around the world. Roxane has also dance captained and/or assisted Tony award- winning choreographers Ann Reinking, Sergio Trujillo, as well as Oscar-winning Director Rob Marshall on various staged and filmed shows. Roxane holds an M.F.A. in Musical Theatre from SDSU and is the Theatre Department chair at the San Diego School of Creative and Performing Arts.
CAST: (Alphabetical Order)
BRENDAN DALLAIRE (Pippin) This is Brendan's debut at North Coast Rep and he could not be more elated to be performing in the role of Pippin. "Corner of the Sky" was his first audition song for youth theatre when he was 6 years old, so this show holds a special place in his heart. Brendan is a singer/songwriter and is a rising junior studying for a BFA in musical theatre at the University of Michigan. His previous roles include Dean Hyde in All Shook Up (SDMT), James in An American Christmas (Lamb's Players), Quasimodo in The Hunchback of Notre Dame (JCompany), Soloist in Painless: The Opioid Musical (University of Michigan). Brendan is especially grateful for his friends and family for helping support him in his stage and music career.
KATIE KAREL* (Fastrada) is back for another wonderful summer at North Coast after having last appeared in The Remarkable Mr. Holmes. Also at NCRT: Always…Patsy Cline, Last of the Red Hot Lovers, and Sherlock Holmes &…The Great Nome Gold Rush. Off Broadway: Lucky Duck. San Diego — Guntopia with Roustabouts, A Christmas Carol at Lamb's Players. Selected Regional: Skylight, Indecent, The Humans, Chesapeake, You Can't Take It with You, Valhalla, Heathers, Bloody Bloody Andrew Jackson, Into the Woods, Addams Family, Sunday in the Park with George, Sweeney Todd, 1776, Rocky Horror, In Trousers, Evil Dead, a few Hairsprays and a couple more Patsy Clines. Her thanks to everyone at North Coast, especially David, and to the cast and creative team. Love to Gary. Karel is passionate about her mentorship with LLS, Imerman Angels, and Friend for Life Cancer Support Network as a survivor. Connect with Katie at www.katiekarel.com
SPENCER KEARNS (Theo) is thrilled to be making his North Coast Rep debut! He currently is a rising senior at the San Diego School of Creative and Performing Arts where he previously performed in Billy Elliot (Billy Elliot), Mamma Mia (Sky) and in productions of A Chorus Line, The Who's Tommy, and In the Heights. Spencer has been dancing on local stages since he was 5 years old performing various roles with the California Ballet and in A Christmas Story with San Diego Musical Theatre. Spencer has a knack for baking and decorating specialty cakes in his spare time and hopes to pursue a career in musical theatre in college.
JASON MADDY* (Charlemagne) is so grateful to be returning to North Coast Rep for the first time since the dark times. Jason holds an MFA from the University of Illinois Urbana-Champaign and is a proud member of Actor's Equity Association. Other San Diego Theatre credits include productions at San Diego Repertory Theatre, The Old Globe Theatre, Cygnet Theatre, Moonlight Stage Productions, San Diego Musical Theater, Lamb's Players Theatre, and others. Regional credits include The Utah Shakespearean Festival, Illinois Shakespeare Festival, and Kingsmen Shakespeare Festival. Jason is currently the Head of the Acting program at the San Diego School for the Creative and Performing Arts.
GRACIE MOORE* (Berthe) favorite regional theatre roles include Dolly in Hello Dolly, Fanny Brice in Funny Girl, Reno Sweeney in Anything Goes, Anna in The King and I, Maria in The Sound of Music. Gracie's voice over resume includes over 1,000 vocal performances on feature films, cartoons, soundtracks, and television shows, such as "The Walking Dead" and the role of Aunt Jessica in the American dub of Disney's "The Secret World of Arrietty." In her youth, Gracie was a regular at the world-famous Comedy Store in Los Angeles and performed stand-up comedy in many other LA clubs. She is extremely proud of having founded a theatre school for children in Carmel, CA, which she ran for 7 years. But her greatest accomplishment is her three adult (!) children, who have filled her life with laughter, love, depth, and the gray hair you see today.
JAMES OBLAK (Lewis) Originally from Cleveland, James currently resides in NYC. Credits include Tours: Legally Blonde (Warner – Nat'l Tour), Broadway Christmas Wonderland (Nat'l Tour), Million Dollar Quartet (Jerry Lee Lewis – NCCL). Regional Credits include: Mamma Mia! (Fulton Theatre) (ACT Connecticut), Footloose! (Theatre by the Sea), Cabaret (dir. Nicole Fosse), Avenue Q (Princeton/Rod – Human Race Theatre), Best Little…Texas (Maples Repertory), and Life Could Be a Dream (Ensemble Theatre Cincinnati). 2021 NYC Nightlife – Best Male Performer Nominee – James can be found solo, or with his band in NYC and the Tri-State area. Seen in New York Musical Festival, New York Fringe 2016, and Fullstop Collective. His original debut album available on iTunes and Spotify! @James.Oblak. Take3Talent, Posche Models International, Taylor Kelsaw.
AMY SMITH (Player) is thrilled to make her North Coast Rep debut! Broadway National Tour: Anastasia (swing), and understudy to Odette in Swan Lake. Select Regional and New York credits: The Light Rail (Michael Feinstein's 54 Below), Tosca (New York Metropolitan Opera with Las Vegas Opera), The Nutcracker (Moscow Ballet), Joseph…Dreamcoat (CCAE), Annie (Tuacahn), Joseph…Dreamcoat (Sundance), US Premiere of Baz Luhrmann's Strictly Ballroom, AIDA, Music Man (Hale Centre Theatre), Mamma Mia, Into the Woods, Matilda, Cinderella, Something Rotten
(Moonlight), Seven Brides… Brothers (JH Playhouse). Feature film: "Miracle Valley" (Kelly) in theaters Fall 2022. Amy is a graduate of Broadway Dance Center's professional training program and a nationally awarded dance titleholder. She has danced alongside the Black Eyed Peas, Colbie Caillat, Kristin Chenoweth, and Donny Osmond. Amy is also an Orange Theory Fitness instructor. BYU BFA Musical Theatre '20. Thanks to the creative team, her agents at Avalon Artists Group, her family, and God.
LESLIE STEVENS* (Player/ Dance Captain) played Ariel (Ann-Margret's role) in the US Premiere (Ogunquit) & West Coast Premiere (La Mirada) of Grumpy Old Men, a musical of the comedy classic film. Favorite stage roles include Roxie in Chicago, Diana in Lend Me A Tenor, Masha in Vanya, Sonia, Masha and Spike, Lola in Damn Yankees w/SDMT, Sally Slaton in Parade, and Cinderella's Stepmother in Into the Woods w/3-D Theatricals. She loved playing Rita in Steel Pier (rarely done Kander & Ebb) with MTW's Reiner Reading Series. On Broadway, she originated the role of Anne in La Cage Aux Folles and appeared in Victor/Victoria with Julie Andrews. A life-long dancer, Leslie was a soloist with Hubbard Street Dance Chicago, the Dayton Ballet, and many productions with the LA Opera. On-camera work on imdb.com. Leslie is also a Director/Choreographer, Librettist, Teacher, and Screenwriter. She loves hamsters and husband, Forrest. www.lesliestevens.net
KATY TANG* (Catherine) most recently appeared at North Coast Rep in The Cherry Orchard, and was also seen in The Remarkable Mister Holmes. She's very excited to be back for more! Regional credits: Sweeney Todd, She Loves Me (South Coast Repertory), A Christmas Carol (Denver Center), Marry Me A Little (International City Theatre), Candide (San Bernardino Symphony), A Little Night Music (East West Players), Spring Awakening (Cygnet Theatre), The Mikado, Turn of the Screw (Pacific Opera Project), La Mirada Theatre, Independent Shakespeare Company, Laguna Playhouse, Arrow Rock Lyceum, Sacred Fools, Fullerton Civic Light Opera, and LA Opera Outreach. International credits: Susanna in Le Nozze di Figaro (Mediterranean Opera Festival, Italy), Sophie in Werther, Amour in Orphée et Eurydice (La Péniche Opera, France). Tang trained at UCLA & the École Normale de Musique, Paris. She was runner-up Miss CA 2013 and is a two-time Junior Olympian ice-skater.
ROBERT ZELAYA* (Leading Player) is thrilled to be making his North Coast Rep debut! He is currently entering his last year at UCI's MFA Acting program. Previously, he lived in New York City. Favorite previous credits include Once on This Island (1st Broadway National), Kinky Boots (1st Broadway National), Evita, The Sweetheart Deal, Comedy of Errors, The Effect, Airness, After Midnight, RENT. You can catch Robert at a nearby café or exploring the West Coast and all its beauty! Eternal gratitude to those guiding lights who have supported him through the years. Instagram: @thezexhibit
MELISSA GLASGOW (Understudy/Alternate Player) is excited to be making her North Coast Rep debut! She is a recent graduate of the MFA Musical Theatre program at SDSU and is an actor, educator, director/ choreographer based in San Diego. Her work has taken her everywhere from Main Street USA in Disneyland to Riyadh in Saudi Arabia. Favorite credits include: Mrs. Darling in Peter Pan (McCoy Rigby), Aquata in The Little Mermaid (touring), and Rita Racine in Steel Pier (SDSU). Thank you to the creatives, cast, and crew for your intelligence, skill, and dedication to this process. Grateful to be a part of the team!
SHAWNA VORAGEN* (Production Stage Manager, she/her) is so excited to make her North Coast Rep debut. Select stage management credits include: Twilight: Los Angeles, 1992, 2:22 – A Ghost Story, The Search for Signs of Intelligent Life in the Universe (Center Theatre Group); King Lear, Witness Uganda, A Christmas Carol, UNMASKED: A Theatrical Celebration of Black Women's Liberation (The Wallis); Paradise Blue (Geffen Playhouse); Medusa: The Musical, The Window (Deaf West Theatre); If I Forget, Citizen: An American Lyric, In the Red and Brown Water, The Brothers Size, The Ballad of Emmett Till, Reborning (Fountain Theatre); 33 Variations, A Body of Water, Steel Magnolias (Actors Co-Op); Hocus Pocus: A Musical Cocktail Experience, A Christmas Carol Cocktail Spectacular (After Hours Theatre Company); Next to Normal (Triage Productions); and the acclaimed remount of Citizen: An American Lyric as part of CTG's inaugural Block Party. Thank you for supporting live theatre!
EVELYN G. MYERS* (Assistant Stage Manager, she/her): As a San Diego native, Evelyn is thrilled to be joining North Coast Repertory Theatre to assistant stage manage this incredible production. Her favorite credits include Globe for All: Henry V (The Old Globe), Hoopla! (La Jolla Playhouse), The Garden (La Jolla Playhouse), Pick Me Last (La Jolla Playhouse), Emily Driver's Great Race Through Time and Space (La Jolla Playhouse and National Disability Theatre), The First and the Last (Hollywood Fringe Festival's Encore Award), Savage in Limbo (Grand Central Art Center), and Bell, Book, and Candle (Kennedy Center Excellence in Stage Management Award).
MUSICIANS:
RON COUNCELL (Music Director/Piano) North Coast Rep: The Remarkable Mister Holmes, A Funny Thing Happened on the Way to the Forum, Romance, Romance, Dames at Sea, and Man with a Load of Mischief. He has played keyboards for the majority of theaters in San Diego, including the Old Globe: Dirty Rotten Scoundrels, Chita Rivera: A Dancer's Life, Working, The Grinch Who Stole Christmas; La Jolla Playhouse: Dracula, Zhivago; and Broadway San Diego at the Civic Theatre: Annie, The Full Monty, The Producers. Ron has music directed and conducted numerous productions at Grossmont College, including The Fantasticks, Suds, Company, I Love You Because, Parade, The 25th Annual Putnam County Spelling Bee, You're a Good Man, Charlie Brown, and Lucky Stiff. Currently, he is the Vocal Coach and staff accompanist for the MFA in Musical Theatre Program at San Diego State University and the Director of Music for Unity San Diego.
NIKKO NOBLEZA (Guitar/Cello) has been playing guitar for 20 years and has earned a Bachelor of Music degree in Jazz Studies from San Diego State University. Some of the theatres he has played for include North Coast Repertory Theatre (Spitfire Grill, Desperate Measures), San Diego Civic Theatre (Mean Girls), The Old Globe (Hair, Bob Fosse's Dancin'), San Diego Repertory Theatre (Fun Home), and San Diego Musical Theatre (All Shook Up, Hairspray, Sister Act). Nikko is also the in-house composer for two film production groups, Almost Good Films and Jabronie Pictures.
MARK MARGOLIES (Reeds) Mark worked for over twenty years as a freelance musician in Boston, playing clarinet in orchestras and chamber ensembles, as well as saxophones, flute, oboe, and bassoon in theater pits, klezmer ensembles and other groups. He has been a participant in every Warebrook Contemporary Music Festival since 1991, where he worked with composers Martin Boykan, Milton Babbitt, Marjorie Merryman, Andrew Imbrie, Bernard Rands, Sara Doncaster, and many others. He taught clarinet at Boston College and woodwinds at Brookline Music School. In 2008, Mark moved to San Diego where he performs at The Old Globe Theatre, The San Diego Civic Theater, The Lawrence Welk Theater, San Diego Musical Theatre, The La Jolla Playhouse and other venues. He is a member of The San Diego Clarinet Quintet; The WindSong Consort, a mixed chamber music group; and JAMB, a bass Clarinet quartet. He holds degrees in music and communication from Boston University.
TOM VERSEN (Drums/Percussion) I am thrilled to be a part of this beautiful production. (NCRT): Back to Bacharach and David, Jacques Brel, I Love you Because, Spelling Bee, Dames at Sea, and the World Premiere of The Remarkable Mr. Holmes. (San Diego Rep): Respect, John Doe the Musical, Bessie's Blues, Menopause the Musical. (Cygnet): Rock of Ages, Music Man, Rocky Horror Picture Show, Animal Crackers. (LPT): The Million Dollar Quartet, Music Man, Boomers, The Secret Garden, The Mysteries of Edwin Drood, Pete 'n' Keely. (CCHS): Modern Millie, Godspell. (Off Broadway): Suds. (Touring Company): Always Patsy Cline. Thanks to all of you for supporting the arts. Enjoy the show.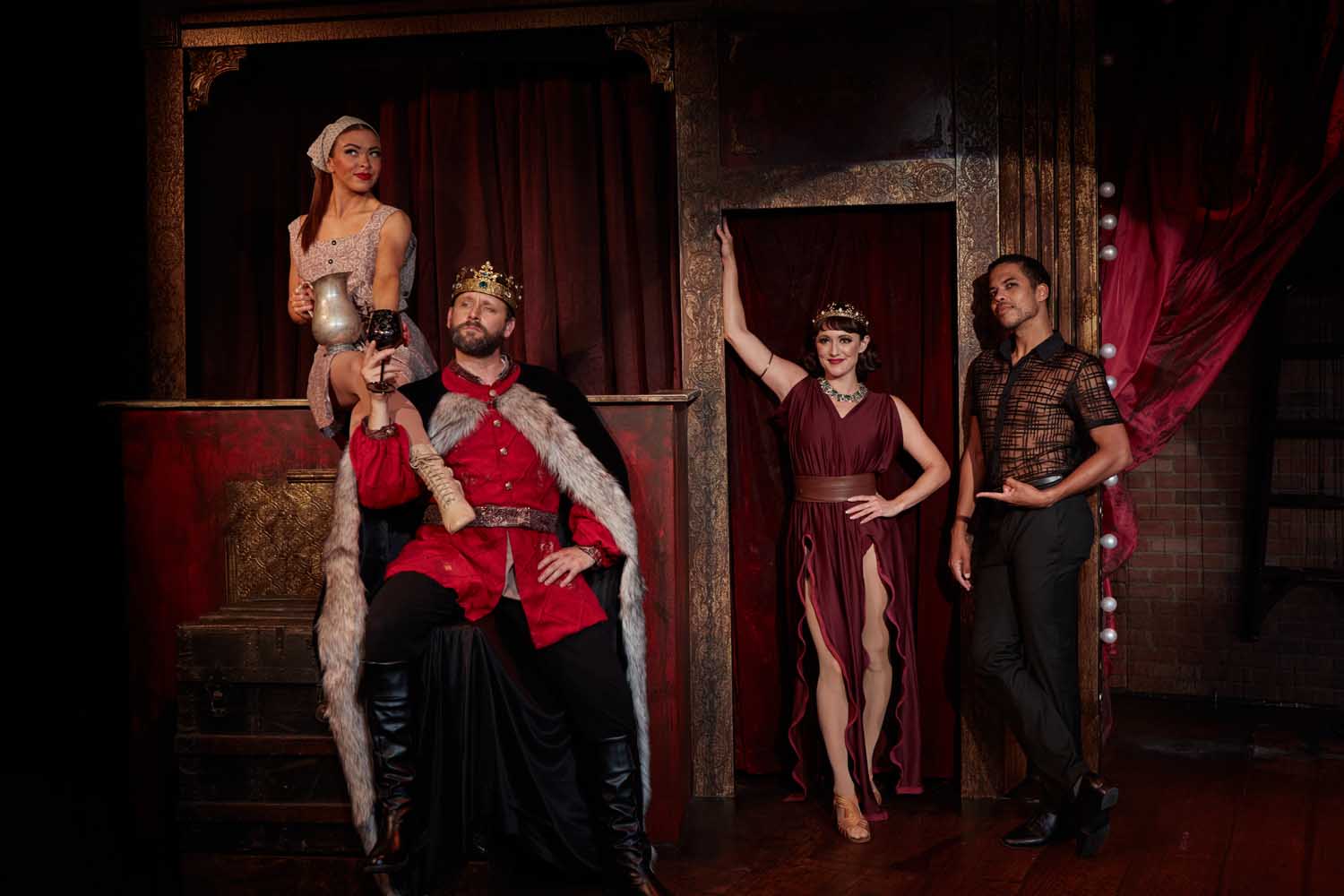 Jason Maddy; (L-R): Amy Smith, Katie Karel, & Robert Zelaya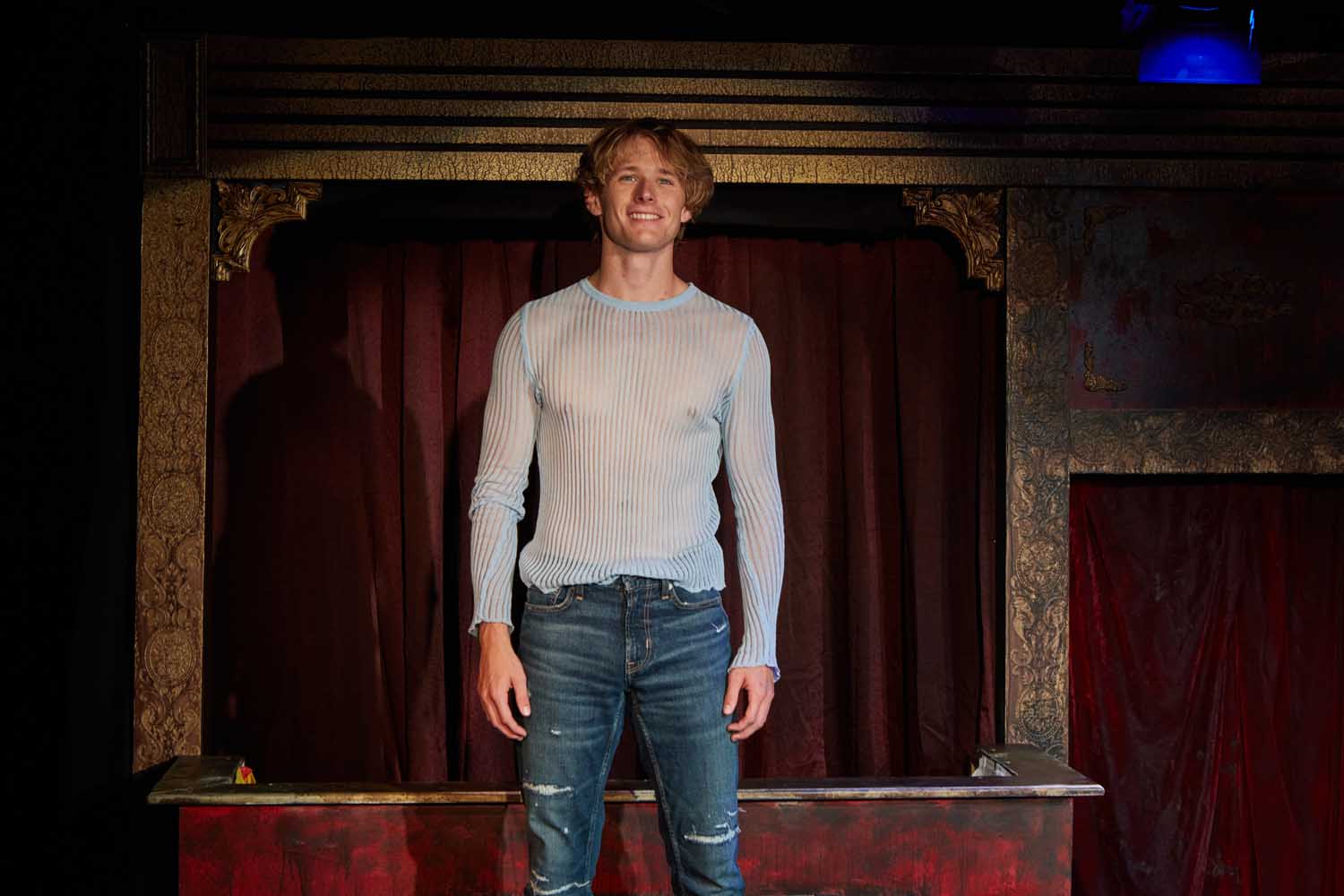 Brendan Dallaire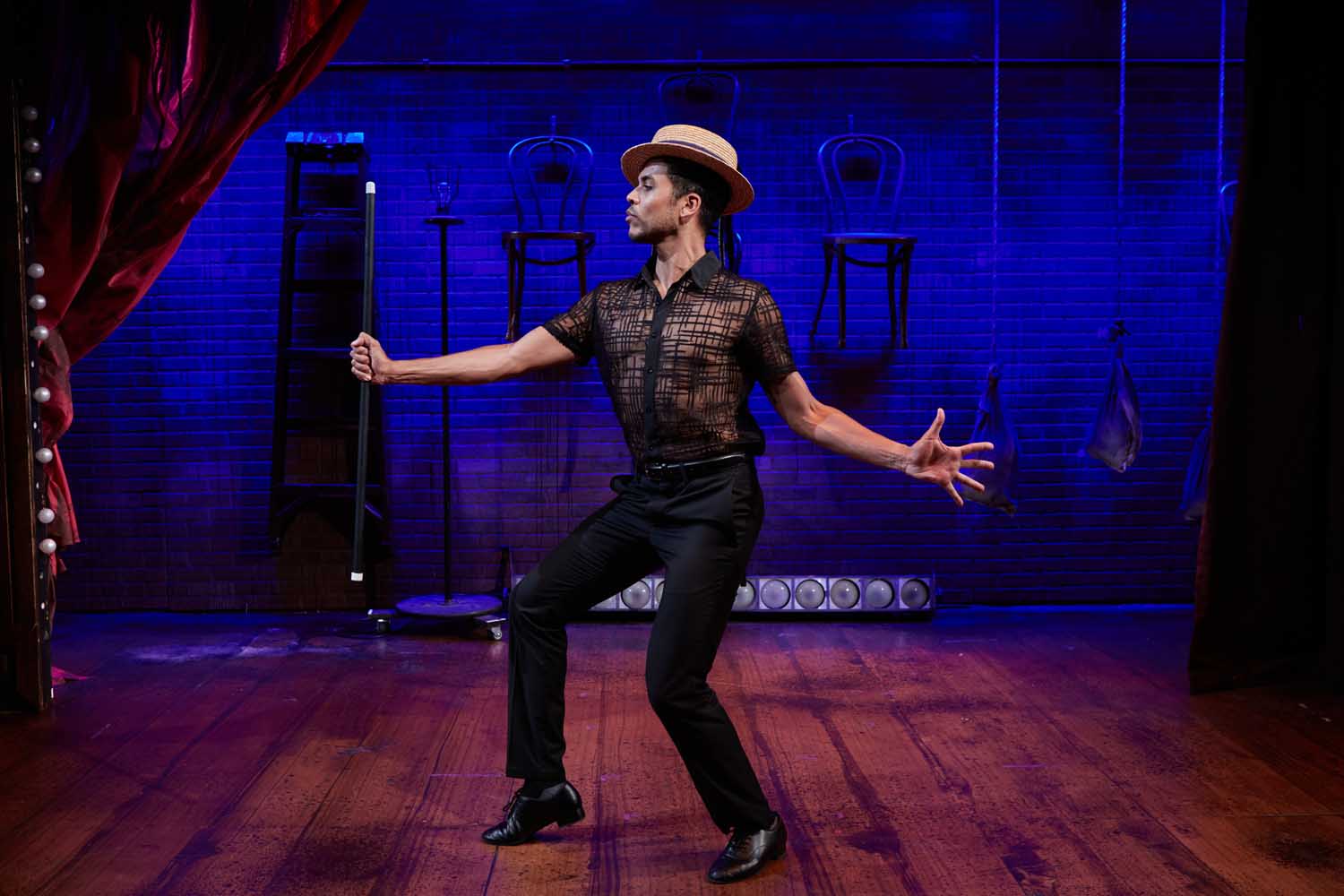 Robert Zelaya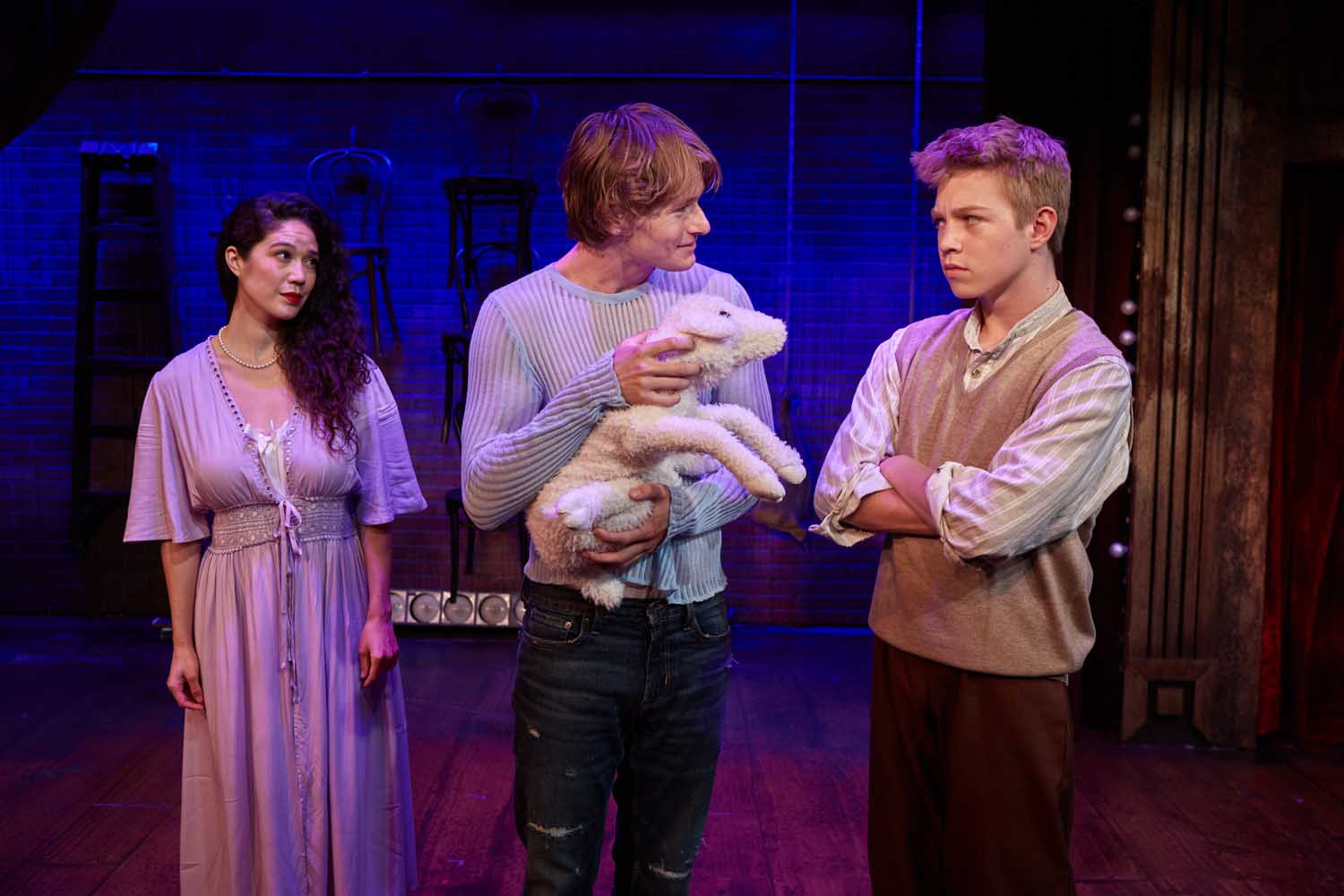 Katy Tang, Brendan Dallaire, & Spencer Kearns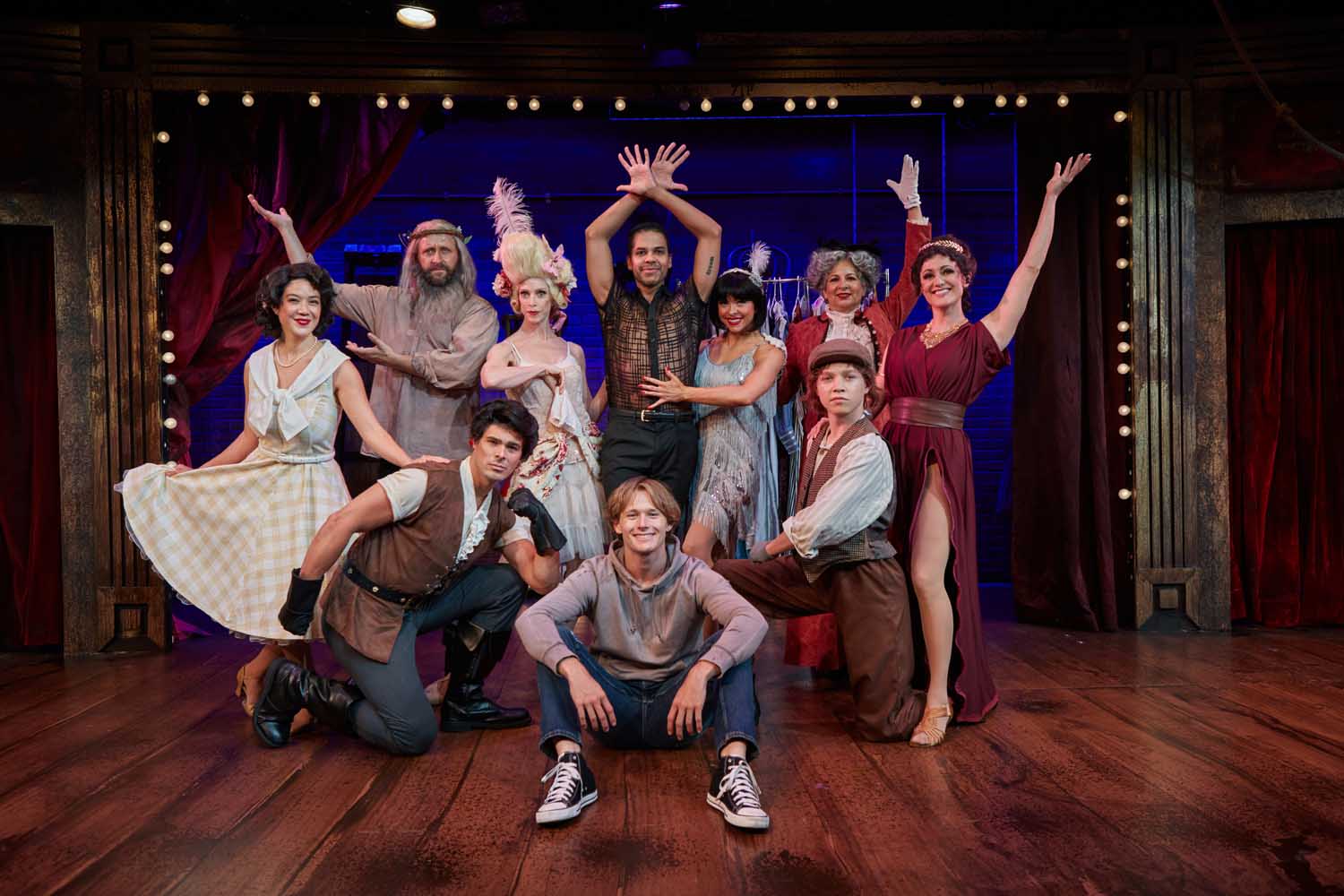 Brendan Dallaire; 2nd Row: James Oblack, Spencer Kearns; Back Row (L-R): Katy Tang, Jason Maddy, Leslie Stevens, Robert Zelaya, Amy Smith, Gracie Moore, Katie Karel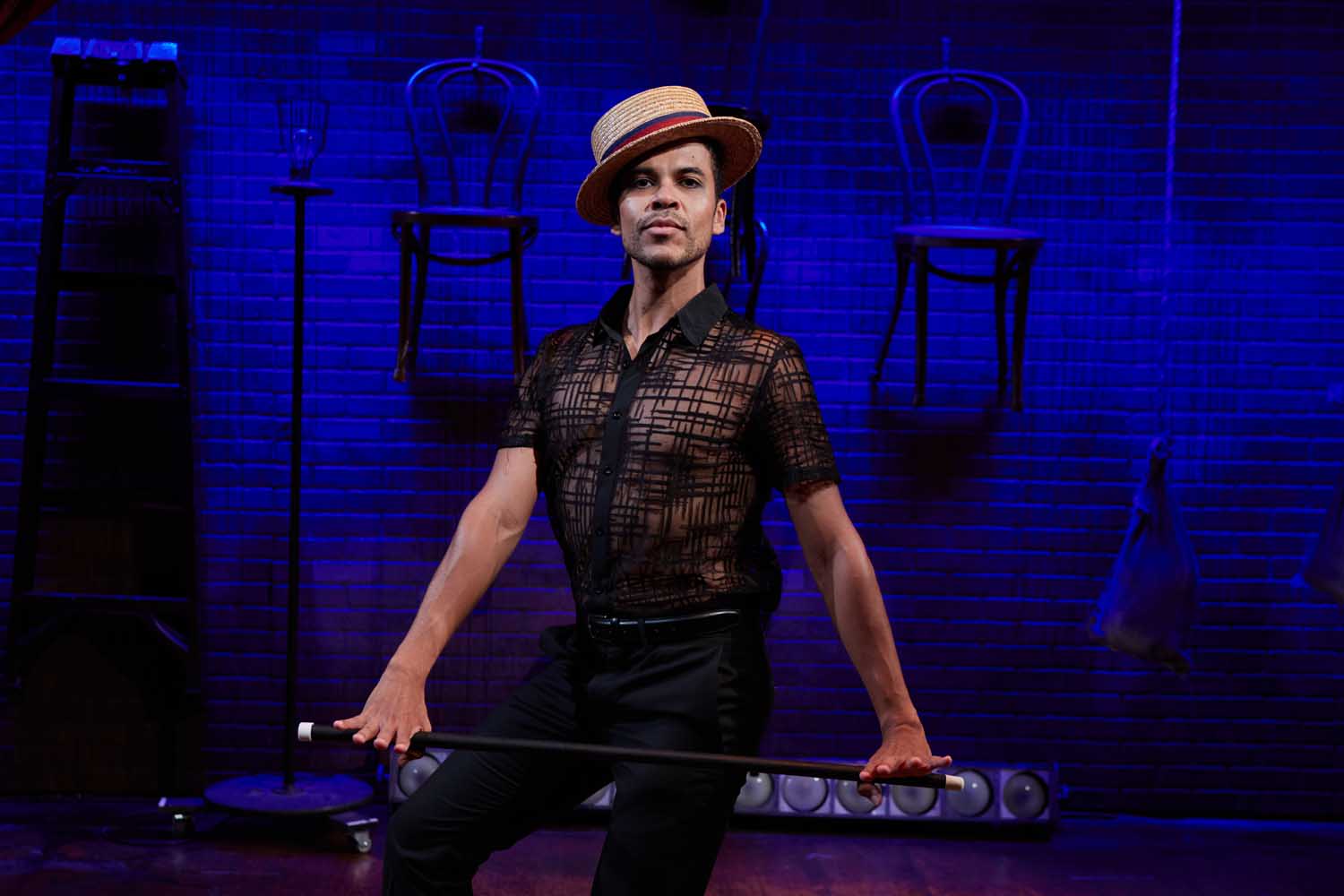 Robert Zelaya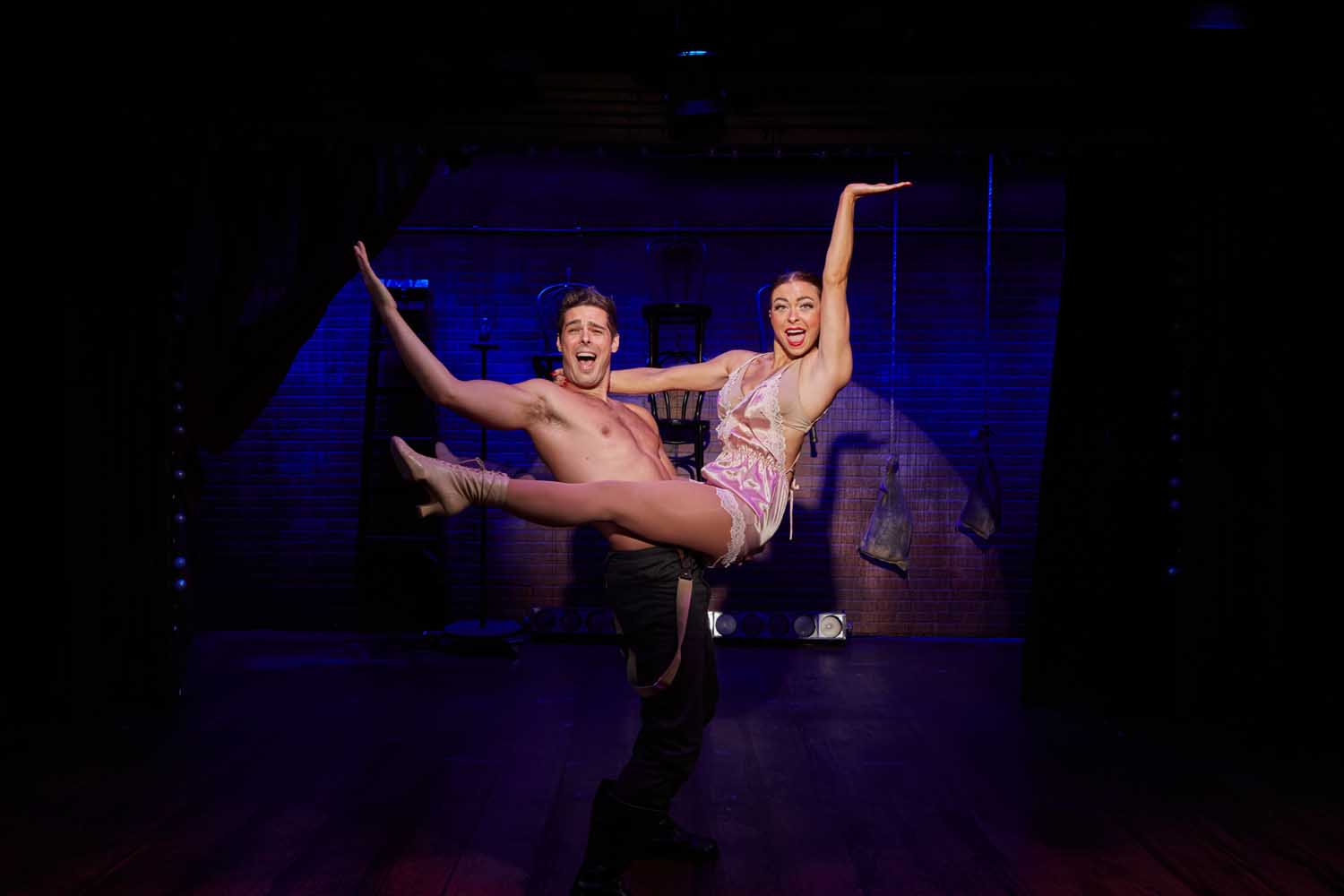 James Oblak & Amy Smith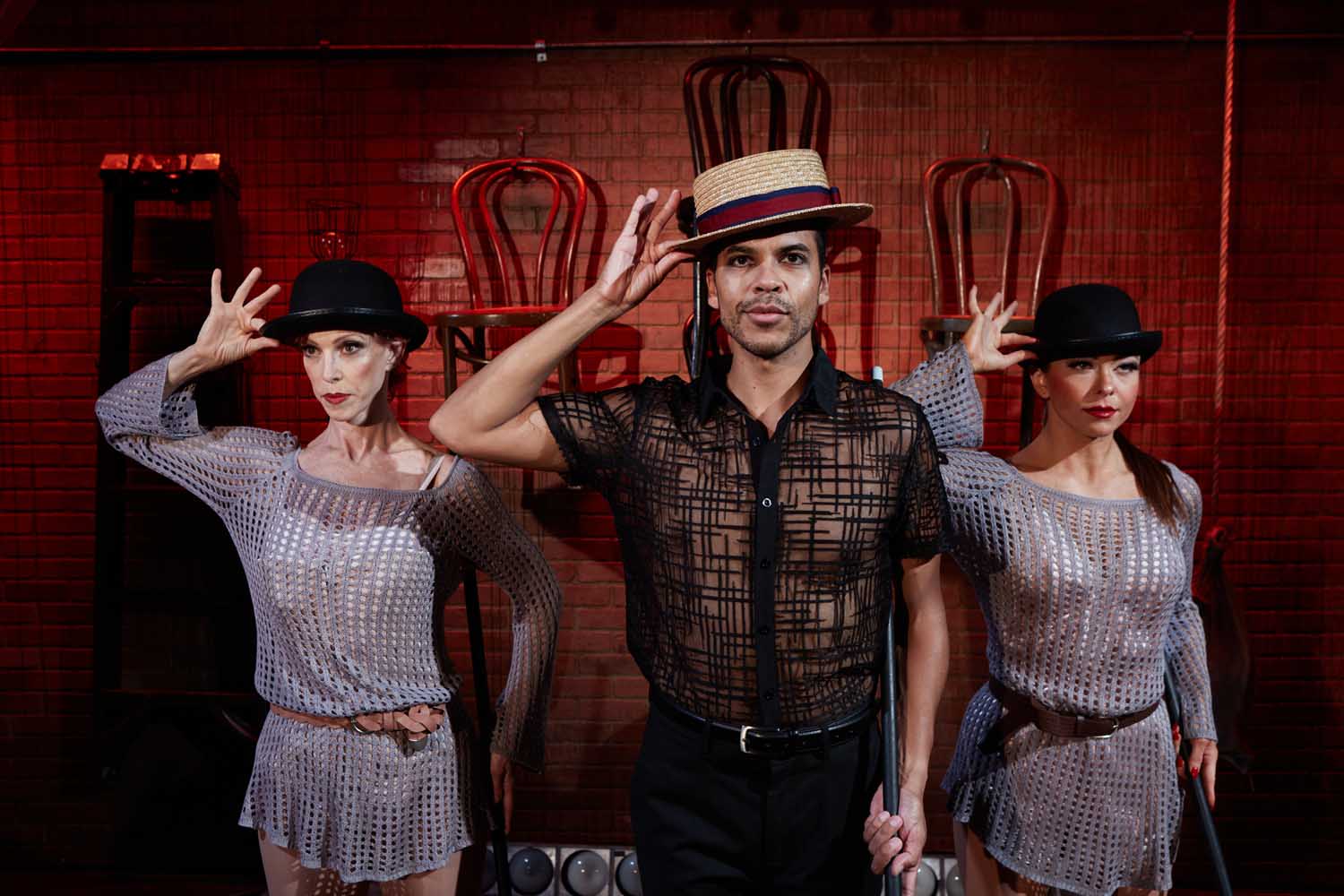 Leslie Stevens, Robert Zelaya, Amy Smith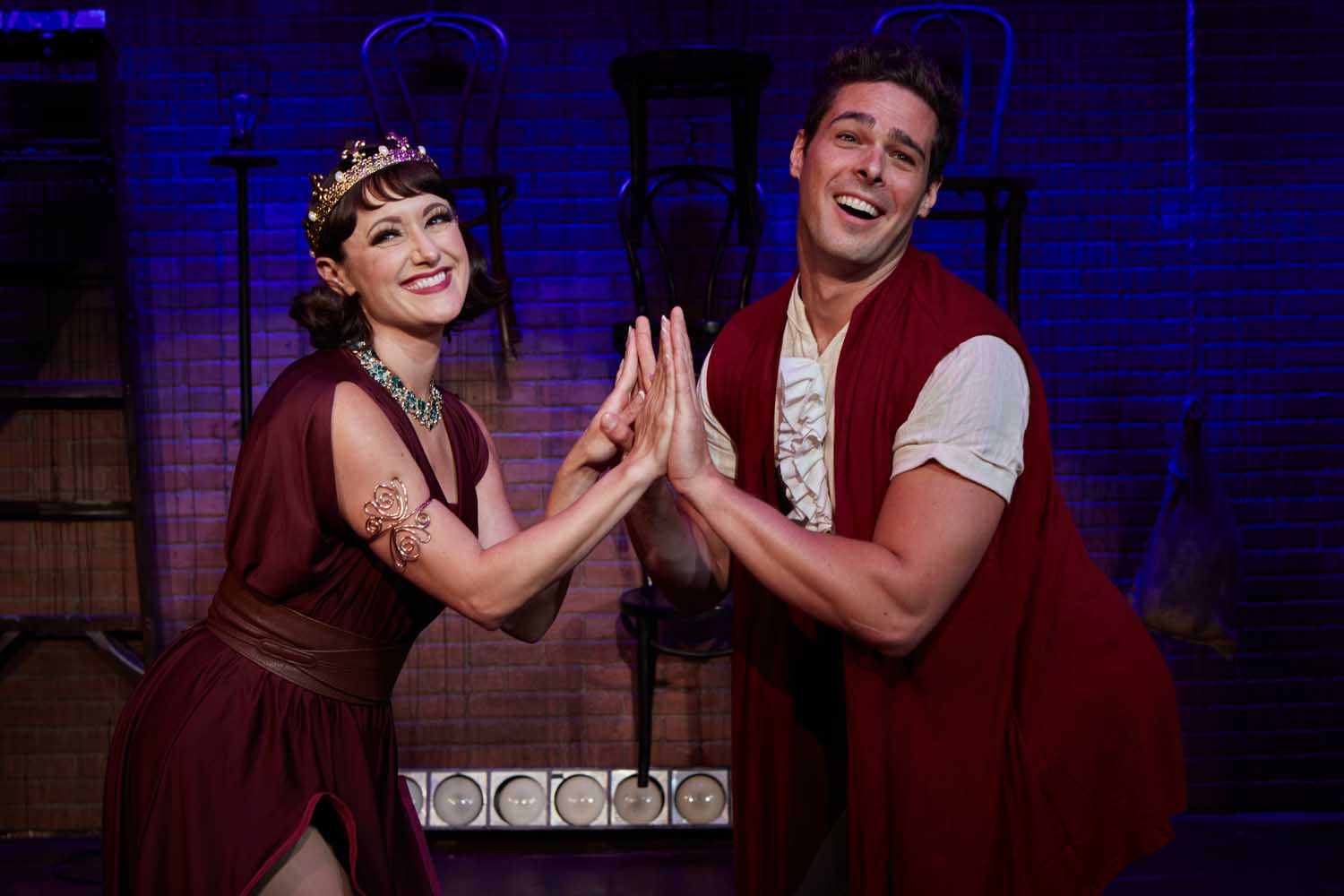 Katie Karel & James Oblak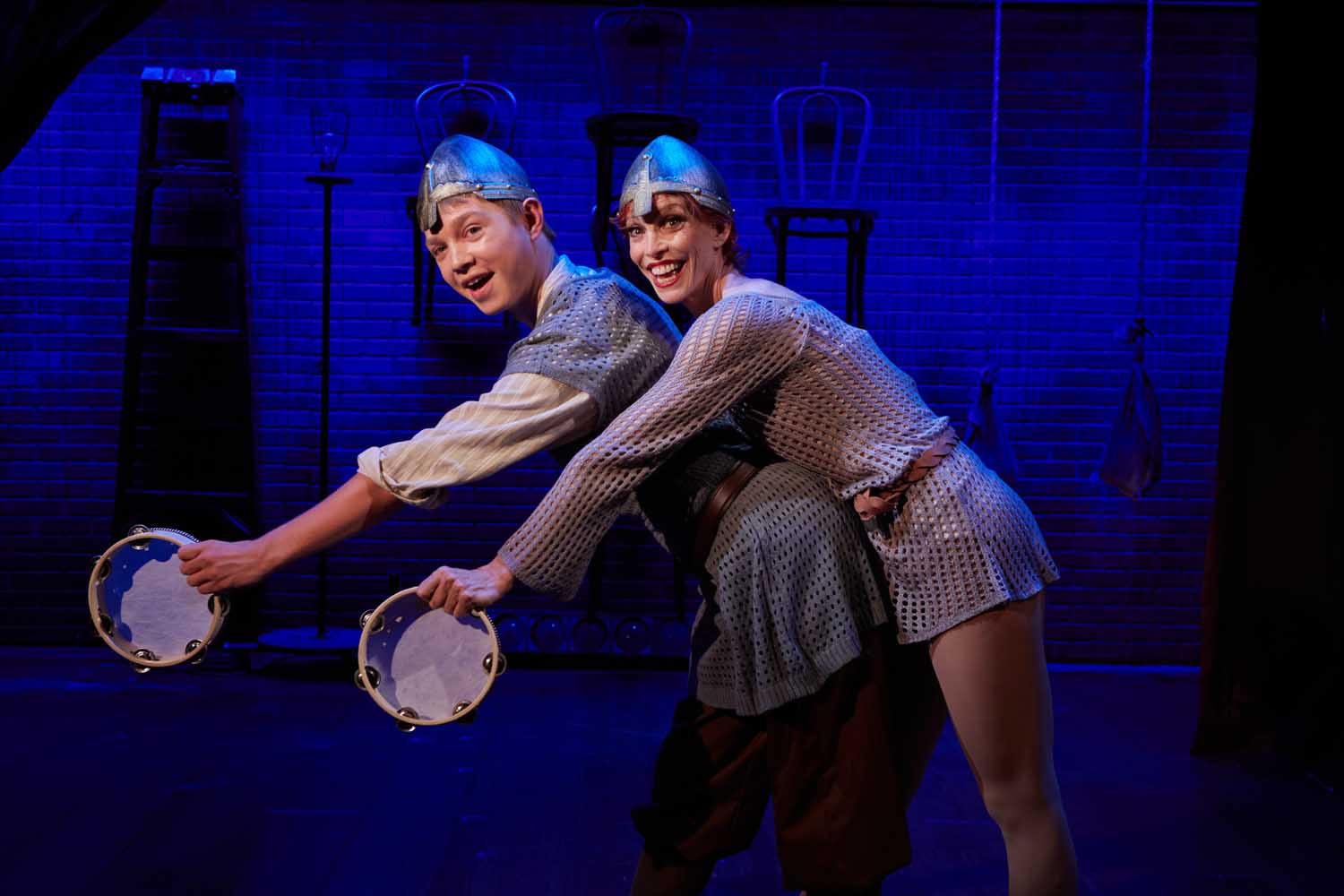 Spencer Kearns & Leslie Stevens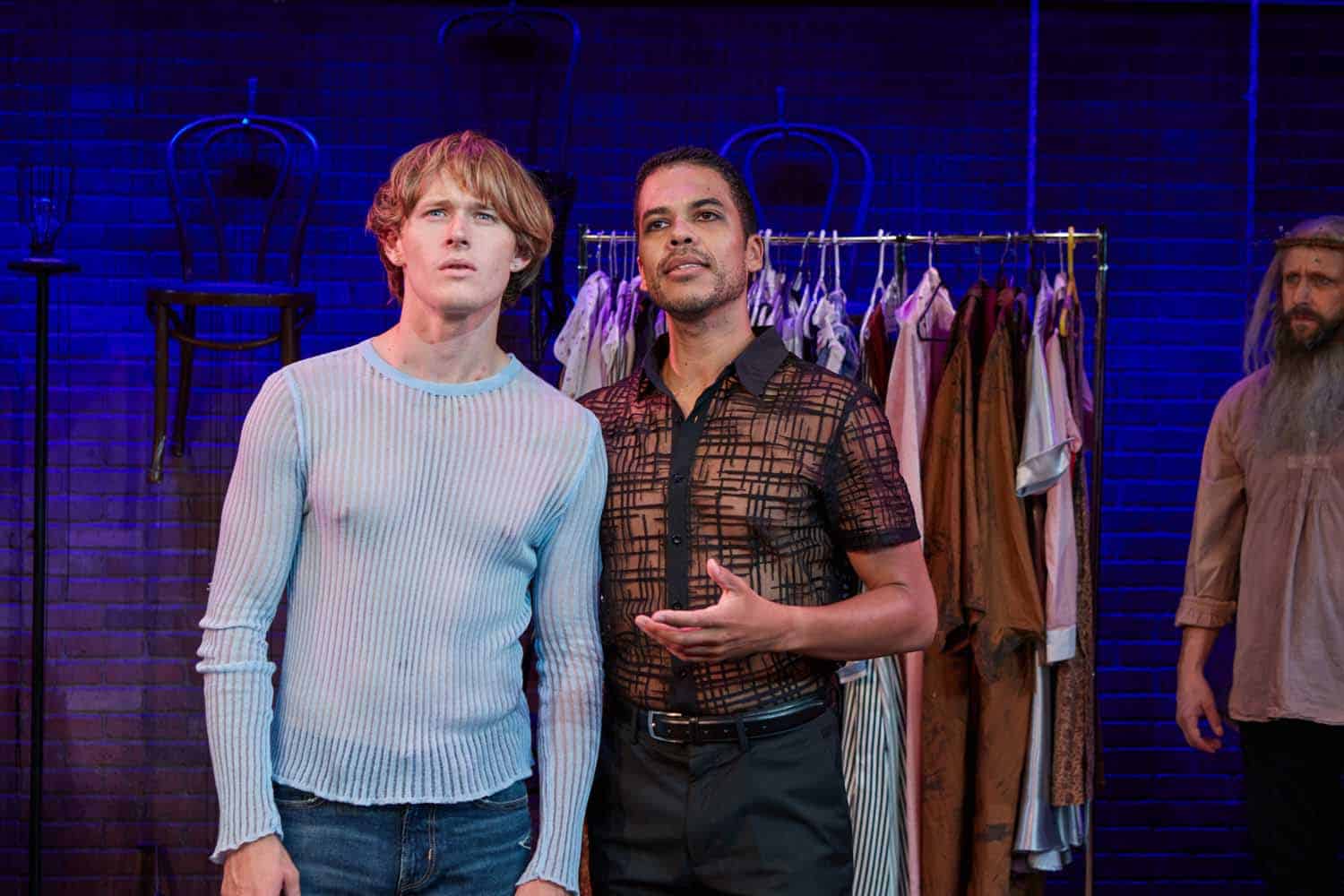 Brendan Dallaire & Robert Zelaya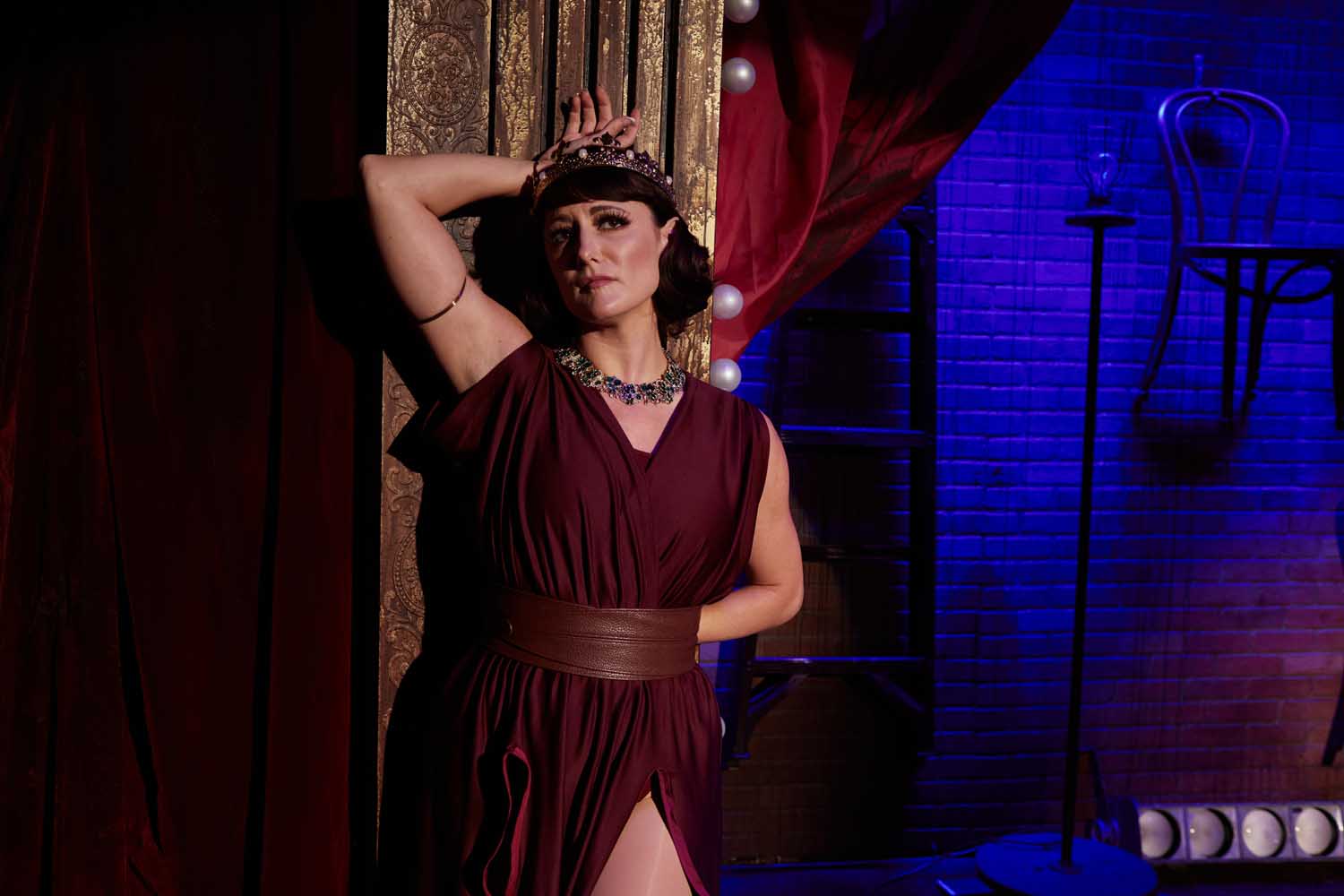 Katie Karel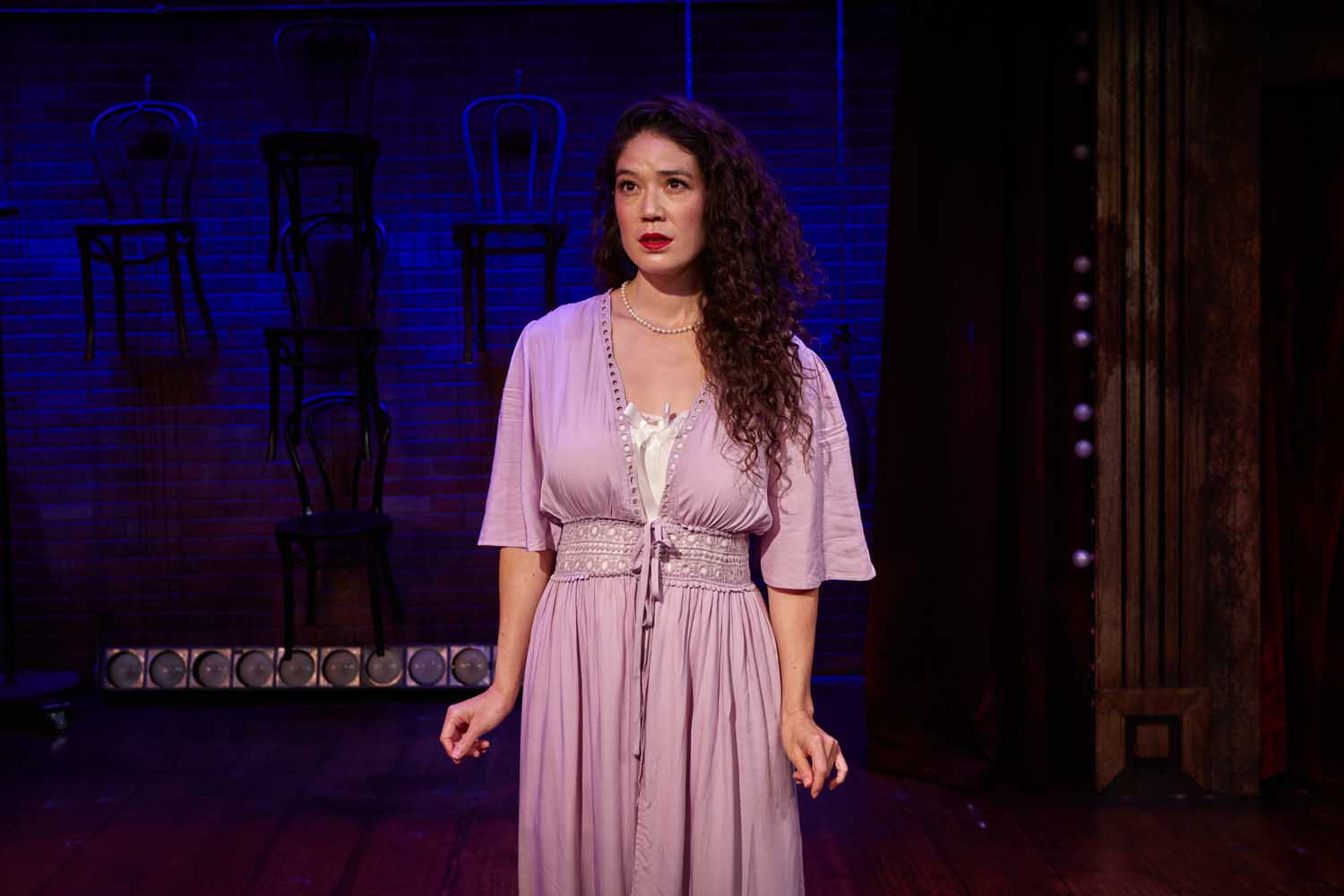 Katy Tang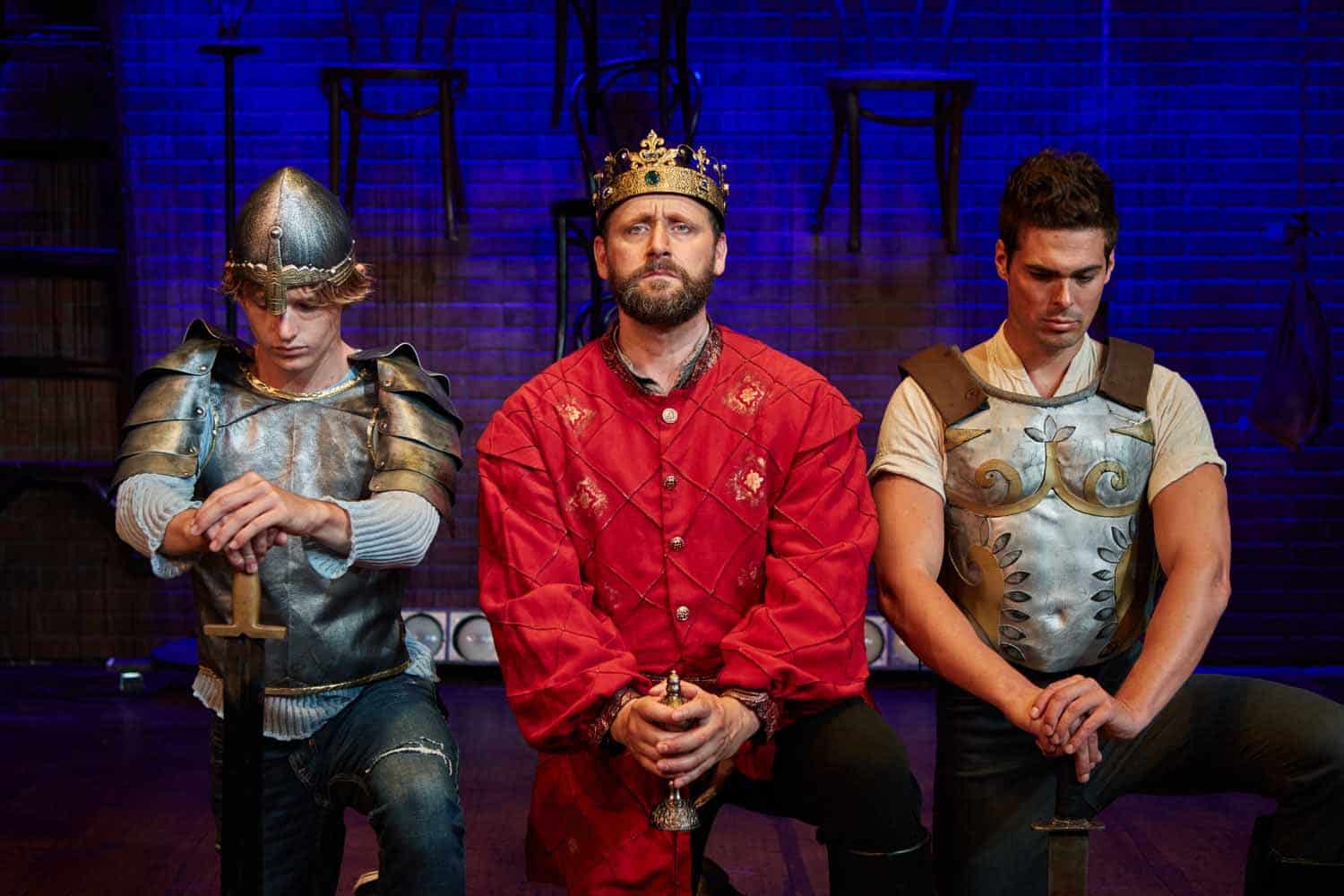 Brendan Dallaire, Jason Maddy, & James Oblak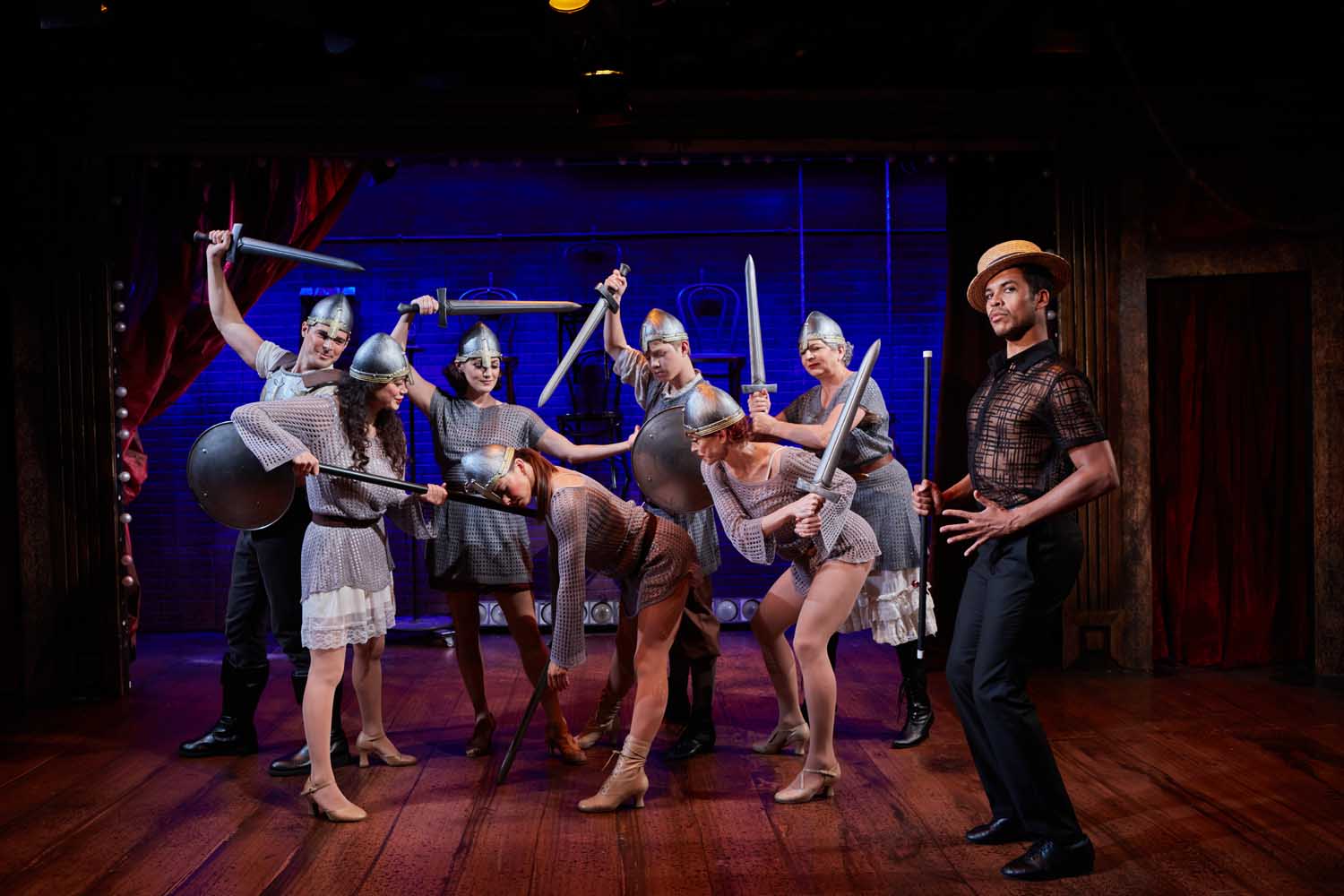 Front (L-R): Katy Tang, Amy Smith, Leslie Stevens; Back (L-R): James Oblak, Katie Karel, Spencer Kearns, Gracie Moore & Robert Zelaya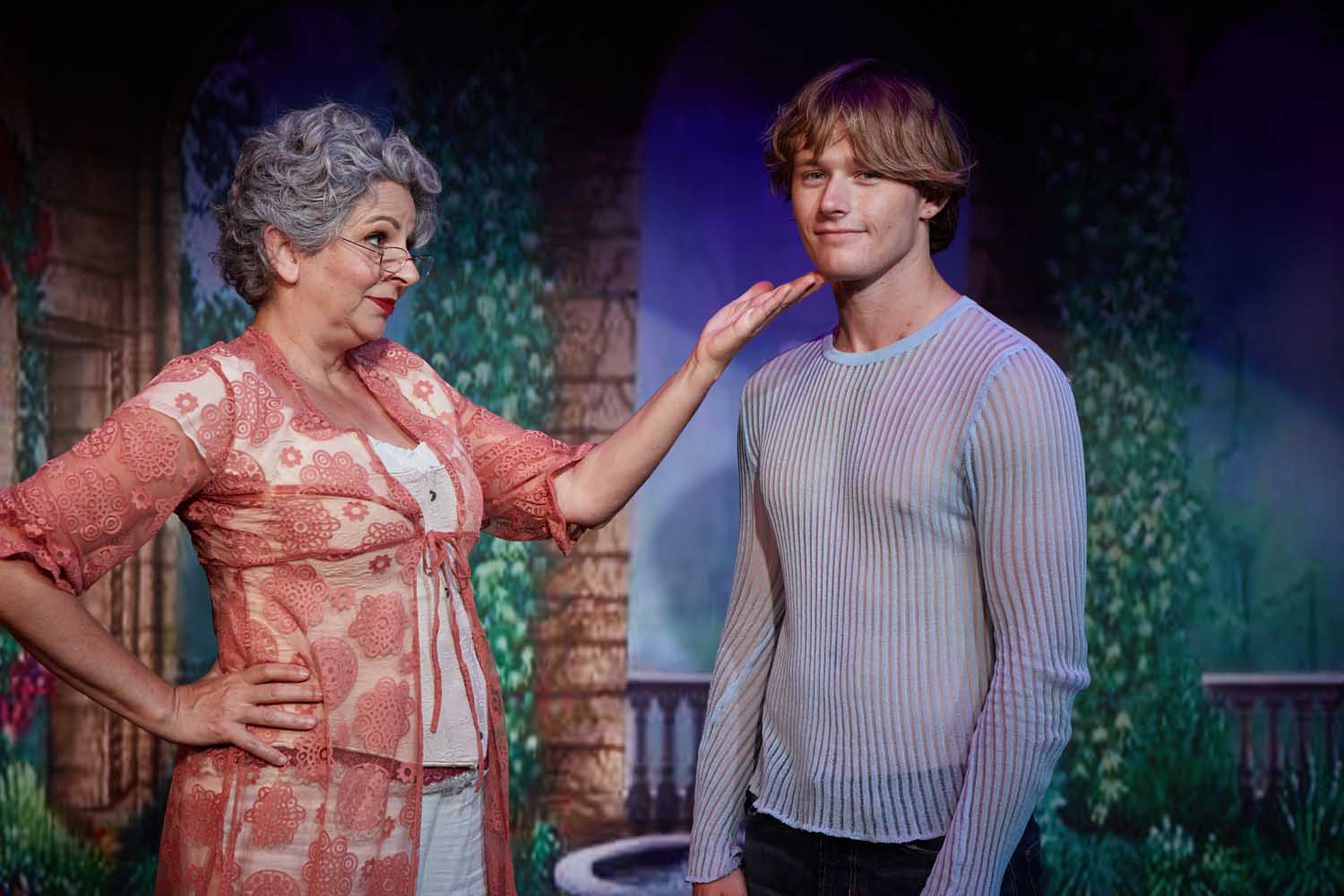 Gracie Moore & Brendan Dallaire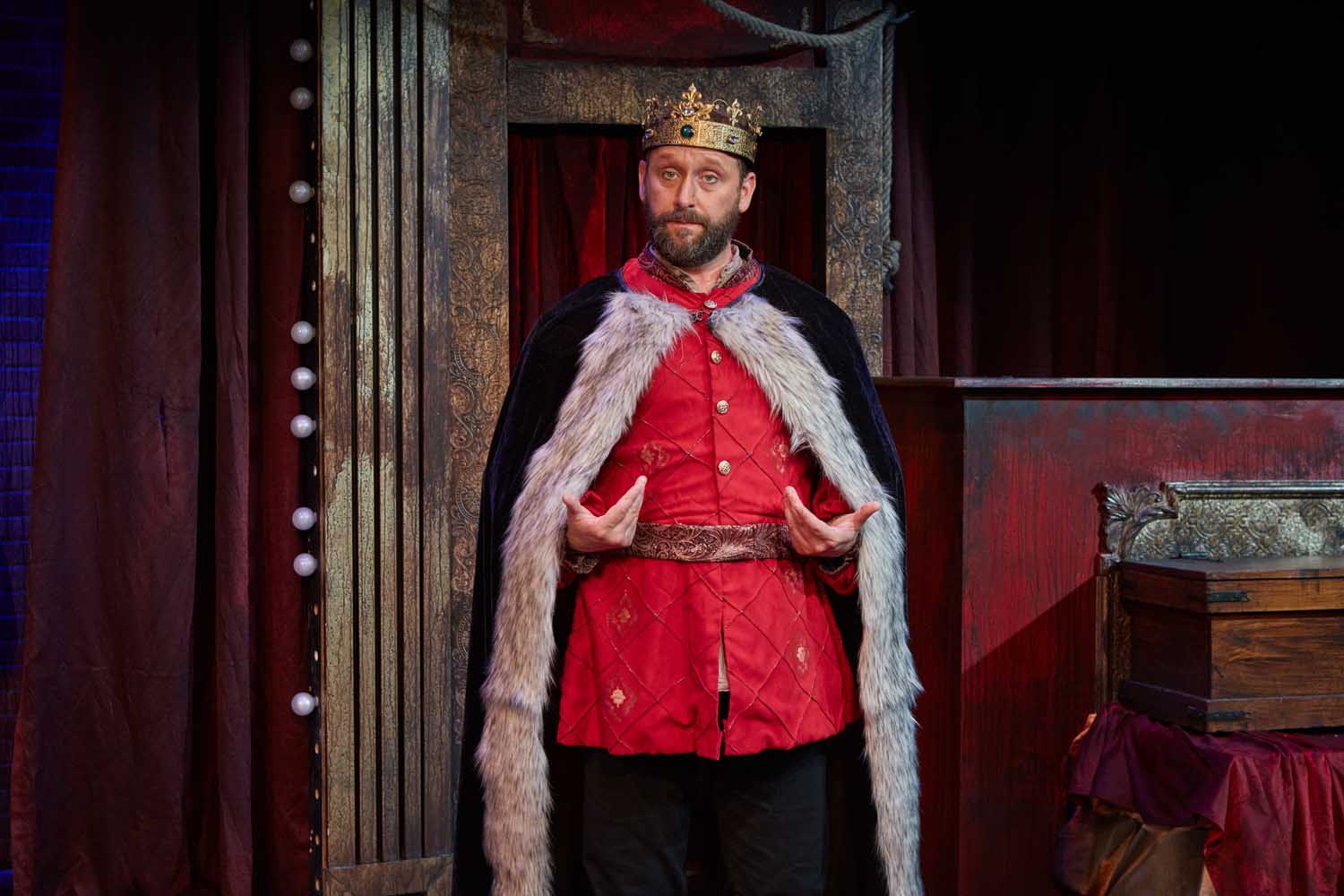 Jason Maddy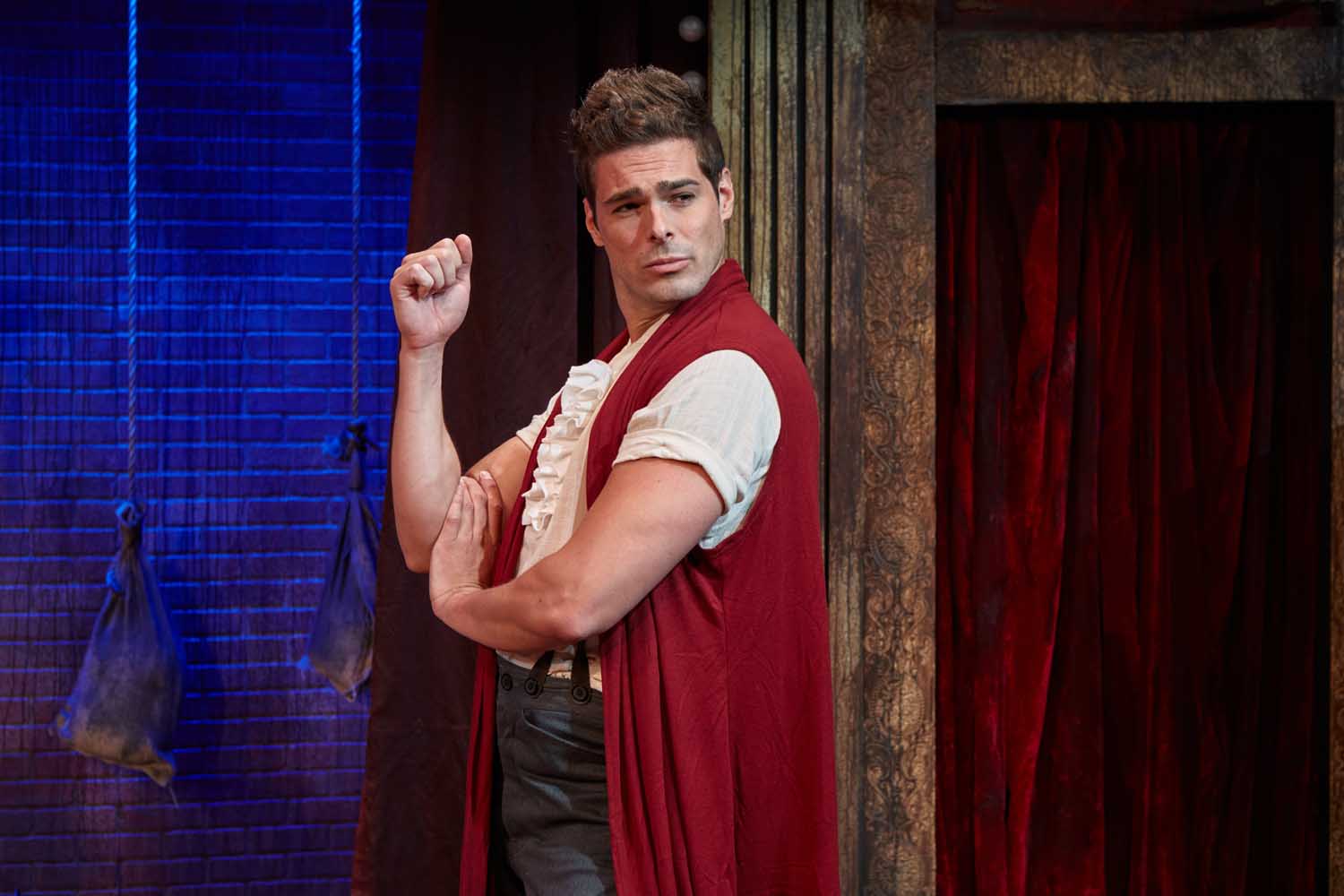 James Oblak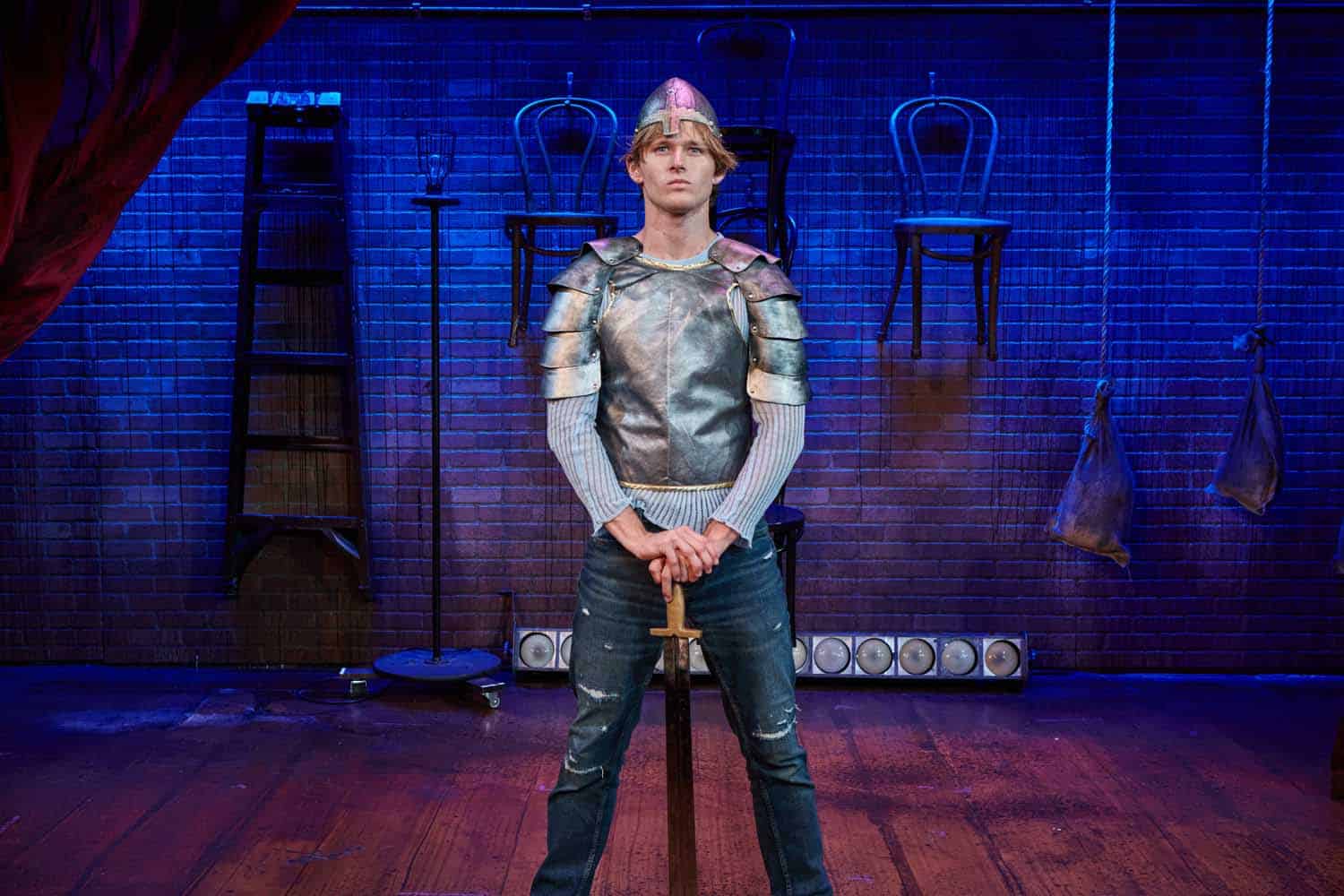 Brendan Dallaire
Gracie Moore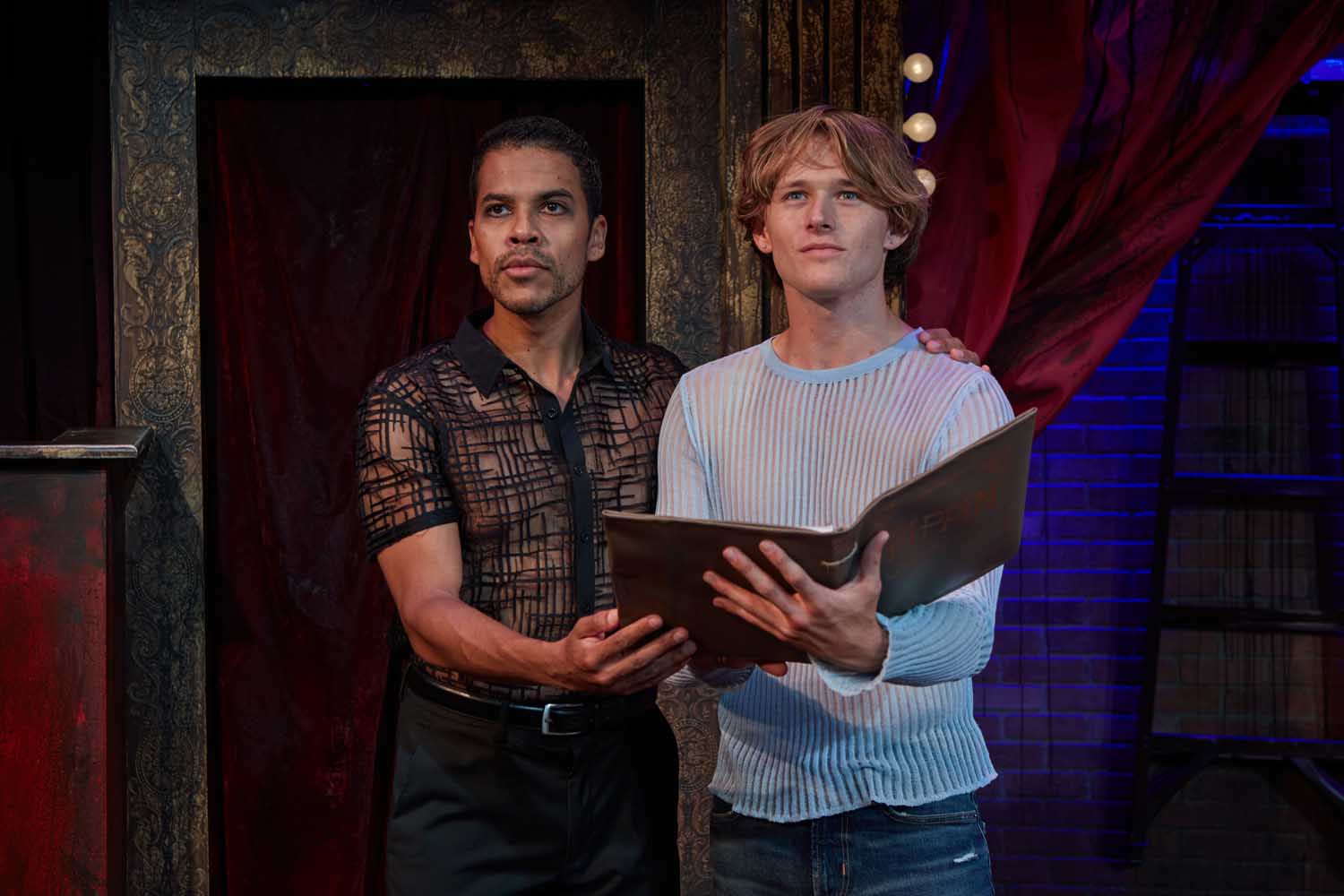 Robert Zelaya & Brendan Dallaire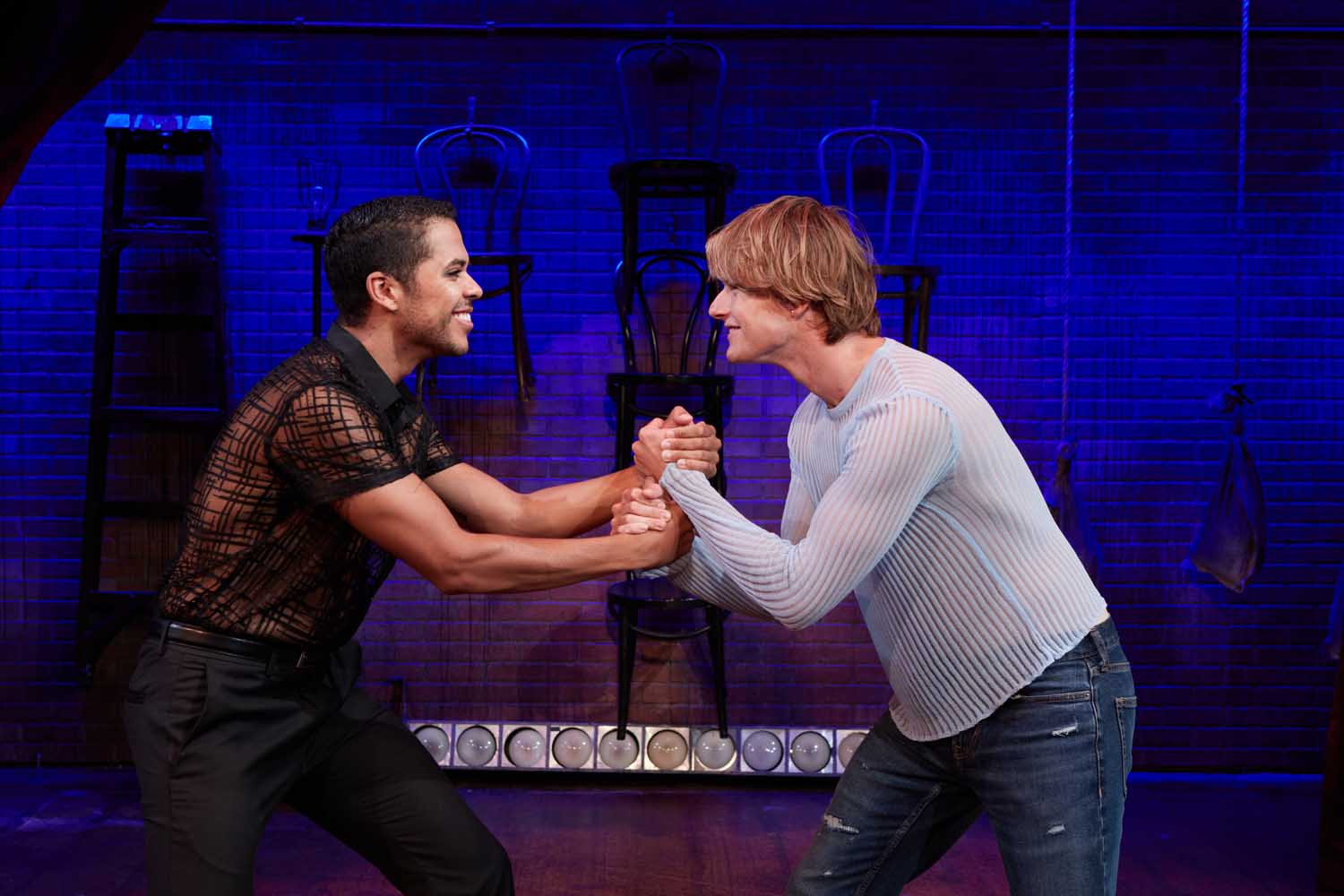 Robert Zelaya & Brendan Dallaire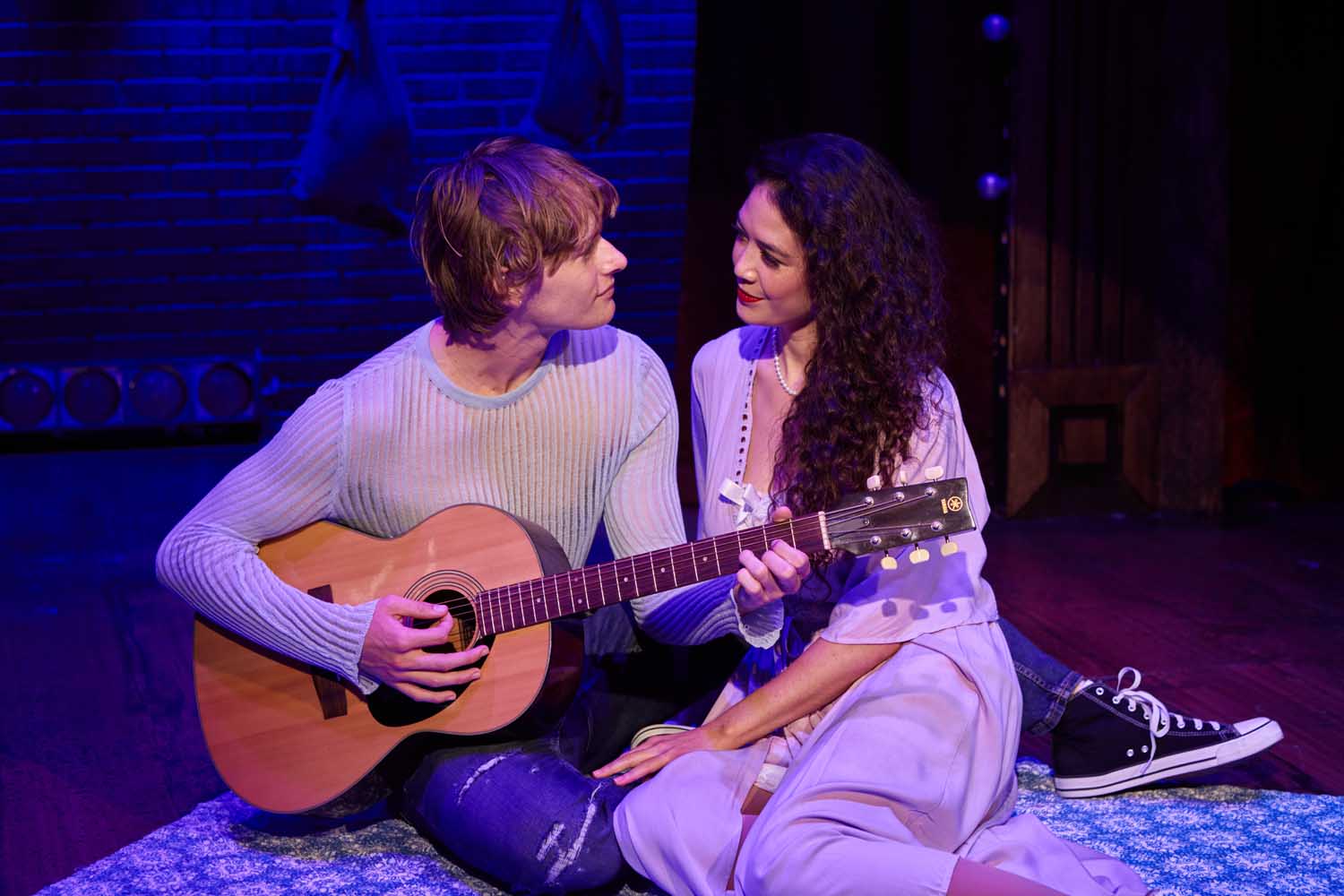 Brendan Dallaire & Katy Tang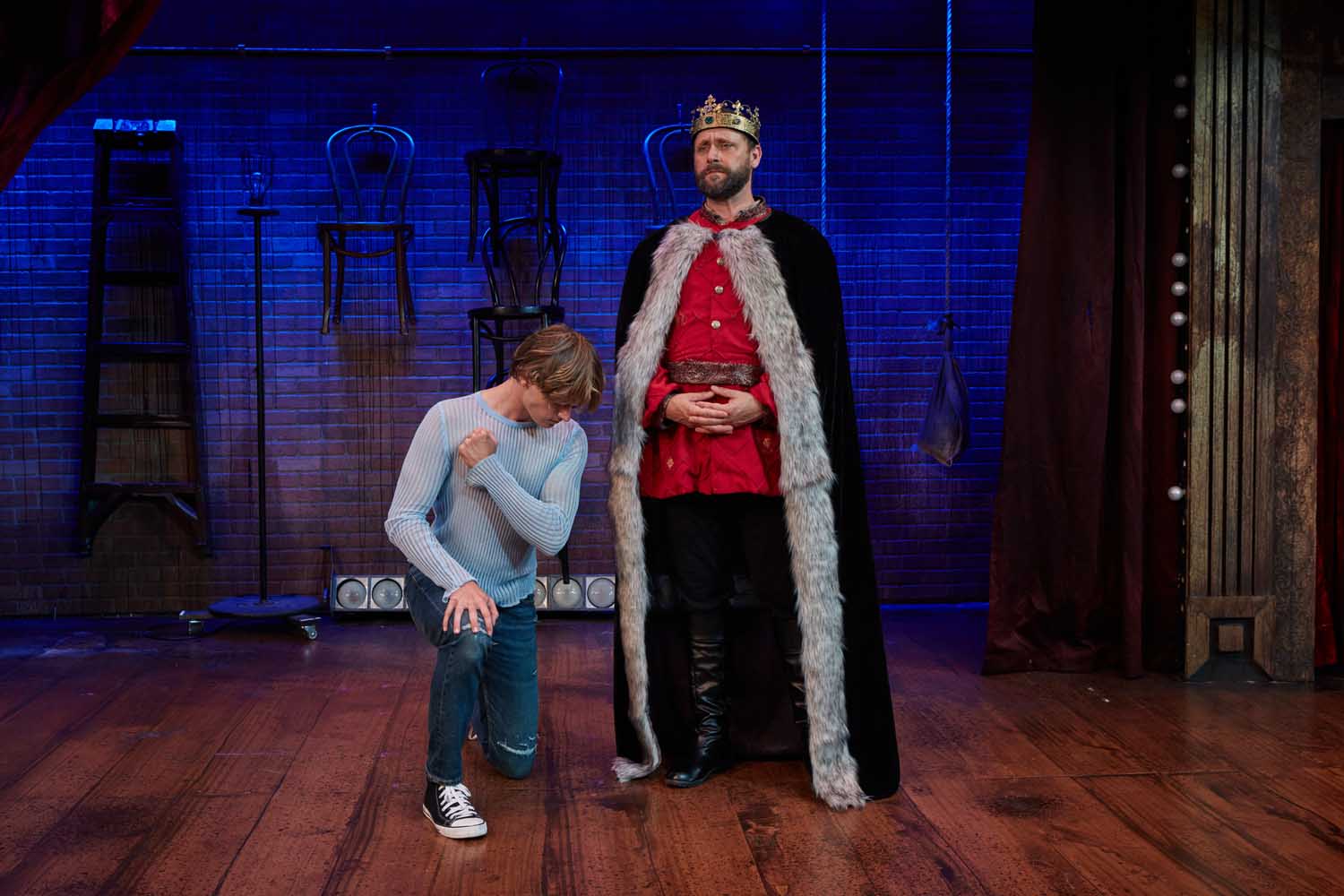 Brendan Dallaire & Jason Maddy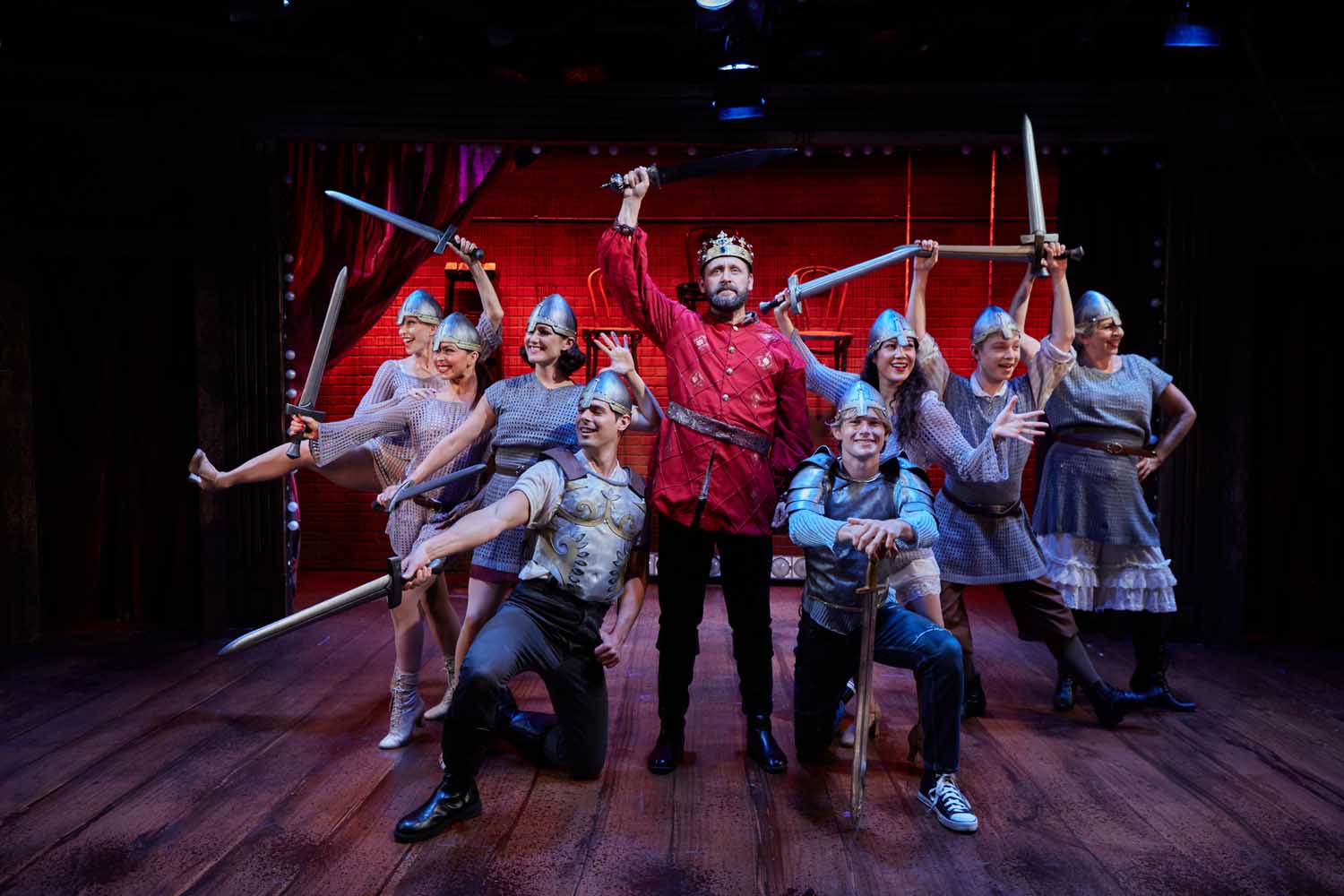 (L) Back: Leslie Stevens, Amy Smith, Katie Karel, James Oblak; Center: Jason Maddy; (L) Front to Back: Brendan Dallaire, Katy Tang, Spencer Kearns, Gracie Moore
*Photos by Aaron Rumley