FOR IMMEDIATE RELEASE
The Cherry Orchard
Written by Anton Chekov
Directed by David Ellenstein
From: Nancy Richards
nancy@northcoastrep.org
Office: 858-481-1055 ext.
Download Release
Download Photos
THE CHERRY ORCHARD AT NORTH COAST REPERTORY THEATRE
CAPTURES DELIGHT AND WISTFULNESS
OF TIMELESS COMIC MASTERPIECE
By Anton Chekhov, in a version by Jean-Claude van Itallie
Performances Beginning Wednesday, March 8, 2023
Running Through Sunday, April 2, 2023
Directed by David Ellenstein
Solana Beach, CA – Anton Chekhov's beloved masterwork is a rich tapestry of the human condition woven into a humorous and haunting tale. With universal themes of societal upheaval, love, loss, grief, envy, and ambition, THE CHERRY ORCHARD remains as relevant and powerful today as it was when it first premiered in 1903. Serious theatre-lovers will not want to miss this classic tale of heightened human drama.
David Ellenstein directs Richard Baird,* Ted Barton,* Michael Louis Cusimano,* Amanda Evans,* Jackson Goldberg,* Sofia Jean Gomez,* Katie MacNichol,* Riley Osburn, Michael Raver,* James Thomas Snyder, James Sutorius,* Katie Tang,* John Tessmer, and Bruce Turk.* Christopher M. Williams* is the Stage Manager; Matt Fitzgerald is the Assistant Stage Manager. The design team includes Marty Burnett (Set Design), Matthew Novotny (Lighting Design), Elisa Benzoni (Costume Design), Rachel Hengst (Props Design), and Evan Eason (Sound Design).
*The actor or stage manager appears through the courtesy of Actors' Equity Association.
THE CHERRY ORCHARD previews begin Wednesday, March 8. Opening Night on Saturday, March 11, at 8pm. It will play Wednesdays at 7pm, Thursdays through Saturdays at 8pm, Saturday and Sunday matinees at 2pm with Sundays at 7pm through March 26. There will be a talkback with the director and actors on Friday, March 31. A performance has just been added on Wednesday, March 22, at 2pm. North Coast Repertory Theatre is located at 987 Lomas Santa Fe Drive, Solana Beach, CA 92075. Tickets: Previews – $57 (including Friday preview at 2pm), Weeknights/Wed. & Sat. Matinees – $63; Sat. Eve. & Sun. Mat. $68; Sun Night – $60. Seniors, Students, Military & Educators – $3 off admission. Call 858-481-1055, or visit www.northcoastrep.org to purchase tickets.
BIOS:
ANTON CHEKHOV (Playwright) (January 29,1860 – July 15, 1904) was a Russian playwright and short story writer, who is considered to be one of the greatest writers of short fiction in history. His career as a playwright produced four classics and his best short stories are held in high esteem. Chekhov practiced as a medical doctor throughout most of his literary career: "Medicine is my lawful wife," he once said, "and literature is my mistress." Chekhov renounced the theatre after the reception of The Seagull in 1896, but the play was revived to acclaim in 1898 by Konstantin Stanislavski's Moscow Art Theatre, which subsequently also produced Chekhov's Uncle Vanya and premiered his last two plays, Three Sisters and The Cherry Orchard. These four works present a challenge to the acting ensemble as well as to audiences, because in place of conventional action, Chekhov highlighted the depths of human nature, the hidden significance of everyday events, and the fine line between comedy and tragedy. Chekhov died of tuberculosis on July 15, 1904, in Badenweiler, Germany.
JEAN-CLAUDE VAN ITALLIE (Playwright) (May 25, 1936 – September 9, 2021) was a Belgian-born American playwright, performer, and theatre workshop teacher. He is best known for his 1966 anti-Vietnam War play, America Hurrah; The Serpent, an ensemble play he wrote with Joseph Chaikin's Open Theatre; his theatrical adaptation of the Tibetan Book of the Dead; and his translations of Anton Chekhov's plays.
DAVID ELLENSTEIN (Director) Born into a theatrical family, David is an actor, director, producer and playwright. Before joining North Coast Rep in 2003 as Artistic Director, he served in that position for the Los Angeles Repertory Company and the Arizona Jewish Theatre Company (AJTC). He is a veteran of over 300 theatrical productions at theatres from San Diego to Maine, and from Alaska to Miami and most places in between. David has won numerous theatre awards, including the San Diego Theatre Critics Circle Award for "2018 Director of the Year." David has also appeared in dozens of film and television roles, as well as having been guest faculty for numerous universities including California State Northridge, Cal Arts, and Shakespeare workshops privately. He is the interim Artistic Director of Laguna Playhouse.
RICHARD BAIRD* (Yermolay Lopakhin) is an award-winning actor, director and producer.  Productions at North Coast Rep include: An Iliad, The Homecoming, Ben Butler, Way Downriver: William Faulkner's 'Old Man', Holmes and Watson, Betrayal, The Dumb Waiter/The Lover, Ghosts, and many more. At NCRT he has directed Dancing Lessons, Amadeus, A Walk in the Woods and Of Mice and Men. Richard is the Founding Artistic Director of New Fortune Theatre Company where he has directed and appeared in Henry V (Craig Noel San Diego Critics Circle awards for Outstanding directions and lead performance), The Birthday Party (McCann/director), Les Liaisons Dangereuses (co-director/Valmont), and most recently As You Like It (Jaques). Richard has appeared in regional theatres across the country, including The Old Globe, Santa Barbara Theatre Ensemble, San Diego Rep, Backyard Renaissance, Oregon Shakespeare Festival, Chicago Shakespeare Theatre, Portland Centre Stage, Arizona Theatre Company. Shakespeare Santa Cruz, Kingsmen Shakespeare Company, Diversionary Theatre, Intrepid Theatre and Southwest Shakespeare Company [AriZOni Best Actor for Cyrano and Petruchio in Taming of the Shrew].
TED BARTON* (Pishchik) is pleased to return to North Coast Rep, where he played The Boss in Of Mice and Men, Mayor Meekly in Unnecessary Farce, and Saunders in Lend Me a Tenor. He appeared Off-Broadway at 59E59 in a new play, Separate and Equal. He worked at Mark Taper Forum, McCoy Rigby Entertainment, Musical Theatre West, TheatreWorks, Coeurage Ensemble, Foothill Theatre Company, Sacramento Theatre Company, Ensemble Theatre Company, MainStreet Theatre Company, Actors Theatre of Phoenix, Sierra Repertory Theatre, Will Geer's Theatricum Botanicum; California, Colorado, Lake Tahoe, Kingsmen, Shakespeare Festivals; Shakespeare Sedona, Shakespeare Santa Cruz, on a national tour as Matt in On Golden Pond, and as an Equity Guest Artist at the University of Alabama. TV: "Our Flag Means Death" (HBO Max), "Good Girls" (NBC). Web series: "Ctrl Alt Delete."
MICHAEL LOUIS CUSIMANO* (Yasha) is happy to return to North Coast Rep and to the work of Chekhov, which he studied during a semester abroad at the Moscow Art Theatre, where Cherry Orchard received its world premiere! Select Credits: Lempicka (La Jolla Playhouse); The Tale of Despereaux (Old Globe); The Last 5 Years, On the Twentieth Century, The Rocky Horror Show (Cygnet Theatre); Once, Million Dollar Quartet, Big Fish, Baskerville (Lamb's Players); Metamorphoses (Santa Barbara ETC); Don't Dress for Dinner (International City Theatre); and the West Coast premieres of Desperate Measures (North Coast Rep), and Homos, or Everyone in America (Diversionary). Michael received a Craig Noel Award for "Actor of the Year" for his body of work in 2019. Education: B.F.A. from Carnegie Mellon. IG @koozimano.
AMANDA EVANS* (Varya) is a NYC based actress who started her career as a dancer working with Ben Vereen and Ruthie Henshall on the International tour of Fosse and was a Radio City Rockette. She recently performed regionally in Machinal (Young Woman) and Cabaret (Sally Bowles). Other stage credits include a European Tour of The Who's Tommy, The World Premiere of Bunnies, The Woolgatherer, Savage in Limbo and Whose Life Is It Anyway? She has appeared in several dozen independent films and recently starred in the feature film, "Finster," a psychological thriller which is currently in the distribution phase. She is thrilled and so grateful to be making her debut at North Coast Rep in this great classic.
JACKSON GOLDBERG* (Yepikhodov) is thrilled to make his North Coast Rep debut! He recently starred as Player #2 in Donald Marguiles' Shipwrecked at the Wellfleet Harbor Actor's Theater, playing 25+ characters. Regional credits include: Liam in Bad Jews (American Stage Co. Nomination for Outstanding Lead Actor in a Drama); Doug in Gruesome Playground Injuries (4615 Theatre, DC); Inspector Moore in Post Office (George St. Playhouse); Taming Of The Shrew (IFT); AEA National Tour credits include: 17 characters, speaking in Arabic, Hebrew, and English in There Is A Field. Jackson is a founding member of Storyhand Productions. He stars in music videos from legends Sammy Hagar and Joe Satriani. Jackson has a B.A. in Arabic and is from San Francisco, CA. "Dedicated to Judy and Del Himelstein." https://jacksongoldberg.squarespace.com/
SOFIA JEAN GOMEZ* (Charlotta Ivanovna) She/her/hers/Ella NY credits: Angels in America: Parts I and II, Signature Theatre Company, "Call and Response" created and directed by Patricia McGregor at the Public Theatre, Page 73, New World Stages, Manhattan Theatre Club, New Georges, and Lake Lucille Chekhov Project. Regional: Oregon Shakespeare Festival, Shakespeare Theatre Company, The Old Globe, Yale Repertory, Berkeley Repertory, San Diego Repertory, Goodman Theatre, Denver Center Theatre, Baltimore Center Stage, McCarter Theatre Center, Arizona Theatre Company, and The Shakespeare Theatre of NJ. American Theatre Magazine named her as one of the "Actors Playwrights Love." Yale School of Drama, MFA. ICOC Certified Intimacy Captain. Social Media Consultant and Content Creator, Educator, Director, and fierce dog mom.
KATIE MACNICHOL* (Lyubov Ranevskaya) has appeared at North Coast Rep in Into the Breeches, Same Time Next Year,and At This Evening's Performance. Broadway: The Green Bird, Two Shakespearean Actors. Off Broadway: The Cider House Rules, King John, The Food Chain. London: A Chaste Maid in Cheapside at Shakespeare's Globe. She has appeared in numerous productions as a member of The Old Globe's Shakespeare repertory company including As You Like It, The Winter's Tale, Twelfth Night, Merry Wives of Windsor and more. Regional: Fallen Angels at Pasadena and Laguna Playhouse, Good People at La Mirada and leading roles at Mark Taper Forum, Yale Rep, Williamstown, McCarter, Denver Center, Dallas Theatre Center, Shakespeare Santa Cruz, Shakespeare Theatre of N.J., Baltimore Center Stage, Portland Stage and more. BFA: NYU. MFA: Lesley University.
RILEY OSBURN (Anya) is excited and grateful to join this company in telling the beautiful story of The Cherry Orchard. Her previous roles include Cecily Cardew in The Importance of Being Ernest, Helena in A Midsummer Night's Dream, and Fiona in Shrek the Musical. She attends University of California, Irvine, as a fourth year psychology major, while simultaneously studying Meisner Technique with Lisa Berger. Thank you to the company of The Cherry Orchard for a joyous experience. Special thanks to her family, teachers, and close friends for encouraging her. Love you Mom and Dad!
MICHAEL RAVER* (Trofimov) as an actor, Michael Raver has performed at Lincoln Center, The Pearl Theatre Company, National Actor's Theatre, regional theaters across the country and in film and television. As a playwright, his work has been presented by The Pearl Theatre Company, Sonnet Repertory Theater, Orlando Shakespeare Theatre, The Martha Graham Company, The Bridge Street Theater, Playhouse on Park and many others. He served as a judge for the Ferro-Grumley Award for LGBT Fiction for three years and has contributed pieces for Hamptons Magazine, Classical TV, Ms. Mojo, NYC/Hamptons Monthly, Playbill, Dance Magazine, Cool Hunting, Imagista and Huff Post, among others. He is from New York.
JAMES THOMAS SNYDER (Attendant/Crew) is an actor, writer, and director. Growing up in Uruguay, James discovered the theatre as a way to bridge culture through language, and was thrilled to discover the North Coast Repertory Theatre when he moved back to the United States and settled in San Diego. Having worked on previous productions The Remarkable Mister Holmes, Into The Breeches, and Two Pianos, Four Hands, he is now delighted to be a part of this production of The Cherry Orchard. When not on stage, James enjoys making films – such as his international award-winning short, Customer Service, which he wrote, directed and starred in. Through whatever medium it may be, he is a storyteller first and foremost.
JAMES SUTORIUS* (Firs) a frequent guest artist at North Coast Rep. His performances include The Father, (Best Actor, San Diego Theatre Critics Circle), The Sunshine Boys, and Trying. Broadway: The Farnsworth Invention, Conversations With My Father, The Changing Room, and Hamlet. The Old Globe: Who's Afraid of Virginia Woolf (Best Actor Award), Lincolnesque (Best Featured Actor Award), The Price, and Savannah Disposition. La Jolla Playhouse: Glengarry Glen Ross (Nominated Best Featured Actor). Other Plays: Hamlet, Macbeth, As You Like It, Antony and Cleopatra, Merchant of Venice, Henry IV, A Man for All Seasons, A Delicate Balance, Uncle Vanya, The Seagull, and The Crucible. On May 1st and 2nd, he will appear on the North Coast Rep stage in My Life With Will: An Evening With Will Shakespeare and James Sutorius, a breezy and nostalgic trip down memory lane.
KATY TANG* (Dunyasha) recently appeared at North Coast Rep in The Remarkable Mister Holmes and is thrilled to be back!  Regional credits: Sweeney Todd, She Loves Me (South Coast Repertory), A Christmas Carol (Denver Center), Marry Me A Little (International City Theatre), Candide (San Bernardino Symphony), A Little Night Music (EastWest Players), Spring Awakening (Cygnet Theatre),The Mikado, Turn of the Screw (Pacific Opera Project), Independent Shakespeare Company, Laguna Playhouse, Arrow Rock Lyceum, Sacred Fools, Fullerton Civic Light Opera, and LA Opera Outreach. International credits: Susanna in Le Nozze di Figaro (Mediterranean Opera Festival, Italy), Sophie in Werther, Amour in Orphée et Eurydice (La Péniche Opera, France). Tang trained at UCLA & the Ecole Normale de Musique, Paris. She was runner-up Miss CA 2013 and is a two-time Junior Olympian ice-skater.
JOHN TESSMER (Vagrant/Station Master/crew) this is John's 20th production with North Coast Rep; shows include Romeo & Juliet (twice), A Christmas Carol (thrice!), The Tempest, Henry IV Part I, Twelfth Night, Love's Labour's Lost, The Tin Soldier, Diary of Anne Frank, The Miracle Worker, The Giver, Charlotte's Web, The Adventures of Sherlock Holmes & the Great Nome Gold Rush, and The Sunshine Boys. John has degrees from Yale and the University of Wisconsin-Milwaukee; is the Artistic Director of the San Diego Shakespeare Society, and his own company, the La Jolla Theatre Ensemble. He has worked for the Old Globe, La Jolla and Laguna Playhouses, Idaho Rep, Monomoy Theatre, Western Stage, Lamb's Players, Diversionary, Intrepid, Mo'olelo, New Village Arts, New Fortune, the Eugene O'Neill Foundation and Colorado Shakespeare Festival.
BRUCE TURK* (Leonid Gayev) recently appeared at North Coast Rep in Annabella in July, The Homecoming, Ben Butler, and Same Time Next Year. Broadway and Off-Broadway credits include the title role in Julie Taymor's production of The Green Bird and numerous appearances with Theatre For A New Audience. San Diego audiences have seen him in fifteen productions of Shakespeare at the Old Globe Theatre (Craig Noel Award). Also Lincoln Center, Brooklyn Academy of Music, ACT, Pasadena Playhouse, Seattle Repertory, McCarter Theatre, La Jolla Playhouse, Denver Center, Cincinnati Playhouse, Goodman Theatre, the Shakespeare Theaters in DC, New Jersey and Santa Cruz, and many more. He has been a resident member of Tadashi Suzuki's Acting Company in Japan, Resident Artist at Hartford Stage, and recipient of the TCG/Fox Fellowship for Distinguished Achievement. Graduate of Northwestern University.
CHRISTOPHER M. WILLIAMS* (Stage Manager) is an actor, director, producer, fight director, stage manager and former Associate Artistic Director of North Coast Rep. Selected theatre credits: 30 mainstage shows at NCRT including Don't Dress For Dinner, The Illusion, Gabriel, Dancing Lessons, and Desperate Measures; Rothschild & Sons (Original Off-Broadway cast); The Drawer Boy, A Moon For the Misbegotten (AZ Theatre Company); Angels In America I & II, Lobby Hero (Actors Theatre); Noises Off! (Idaho Shakespeare and Phoenix Theatre); Romeo & Juliet, Hamlet, Othello, Henry V (Southwest Shakespeare); Julius Caesar (New Village Arts); I Hate Hamlet (Intrepid Theatre); Biloxi Blues, Light Falling Down, The Elephant Man (Oceanside Theatre). He was also a producer of the WWII feature film, "Walking With The Enemy," starring Sir Ben Kingsley and Jonas Armstrong.
MATT FITZGERALD (Assistant Stage Manager) joined the staff at North Coast Rep in 2019. Matt is an award-winning director, actor and designer and former Artistic Manager of Patio Playhouse. He has a B.A. in Music from San Diego State University.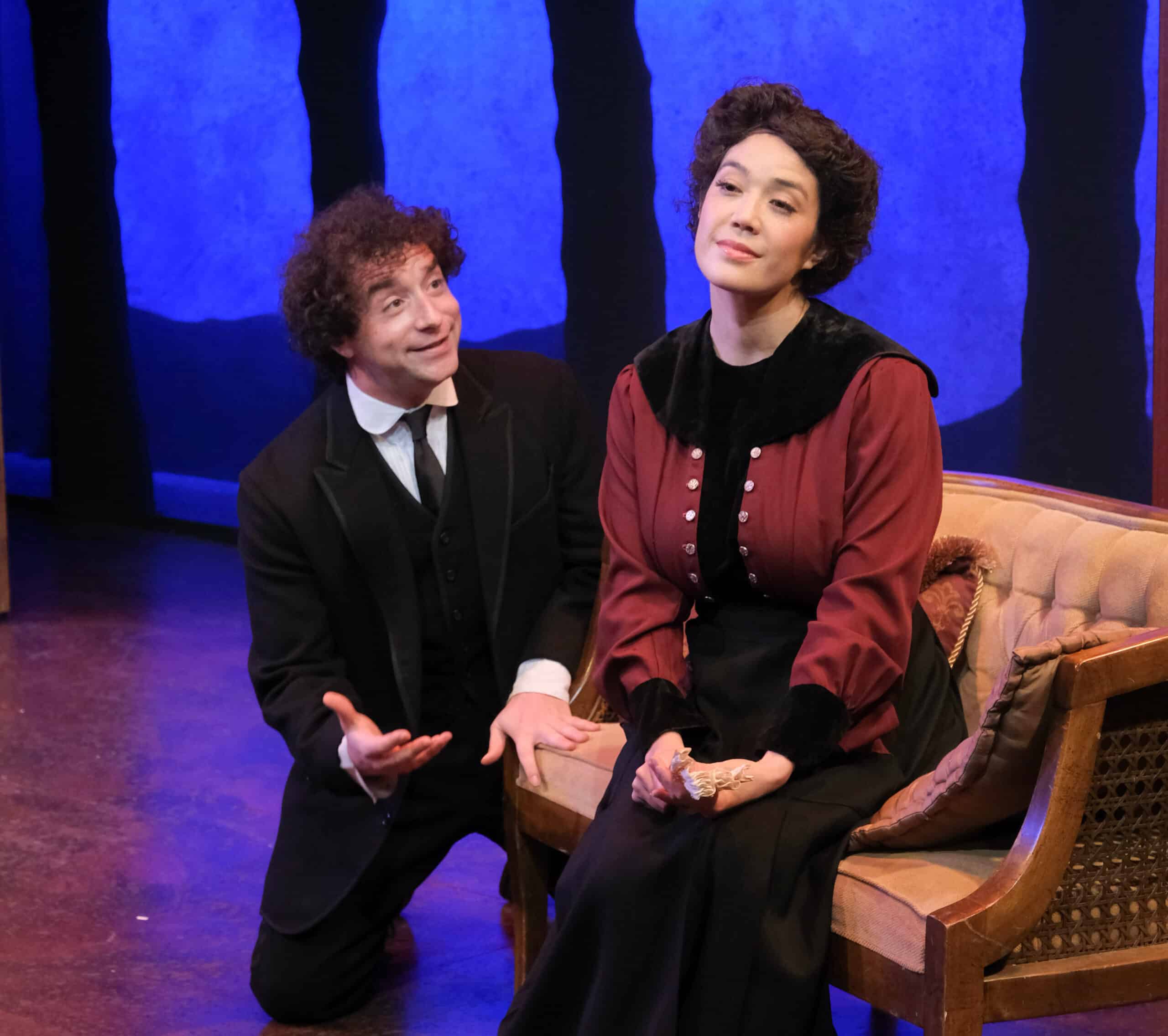 Jackson Goldberg & Katy Tang - photo by Ken Jacques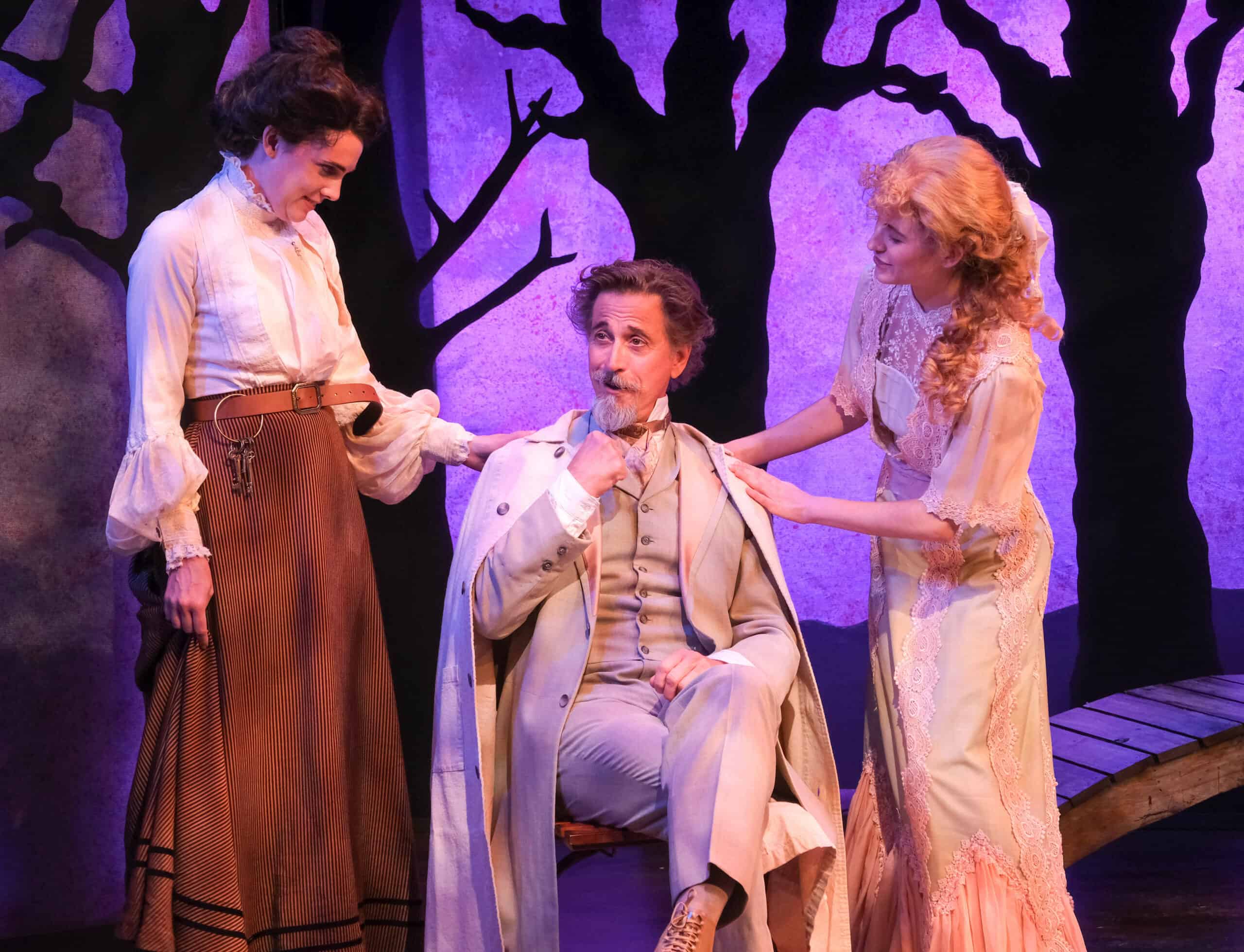 Amanda Evans, Bruce Turk, & Riley Osburn - photo by Ken Jacques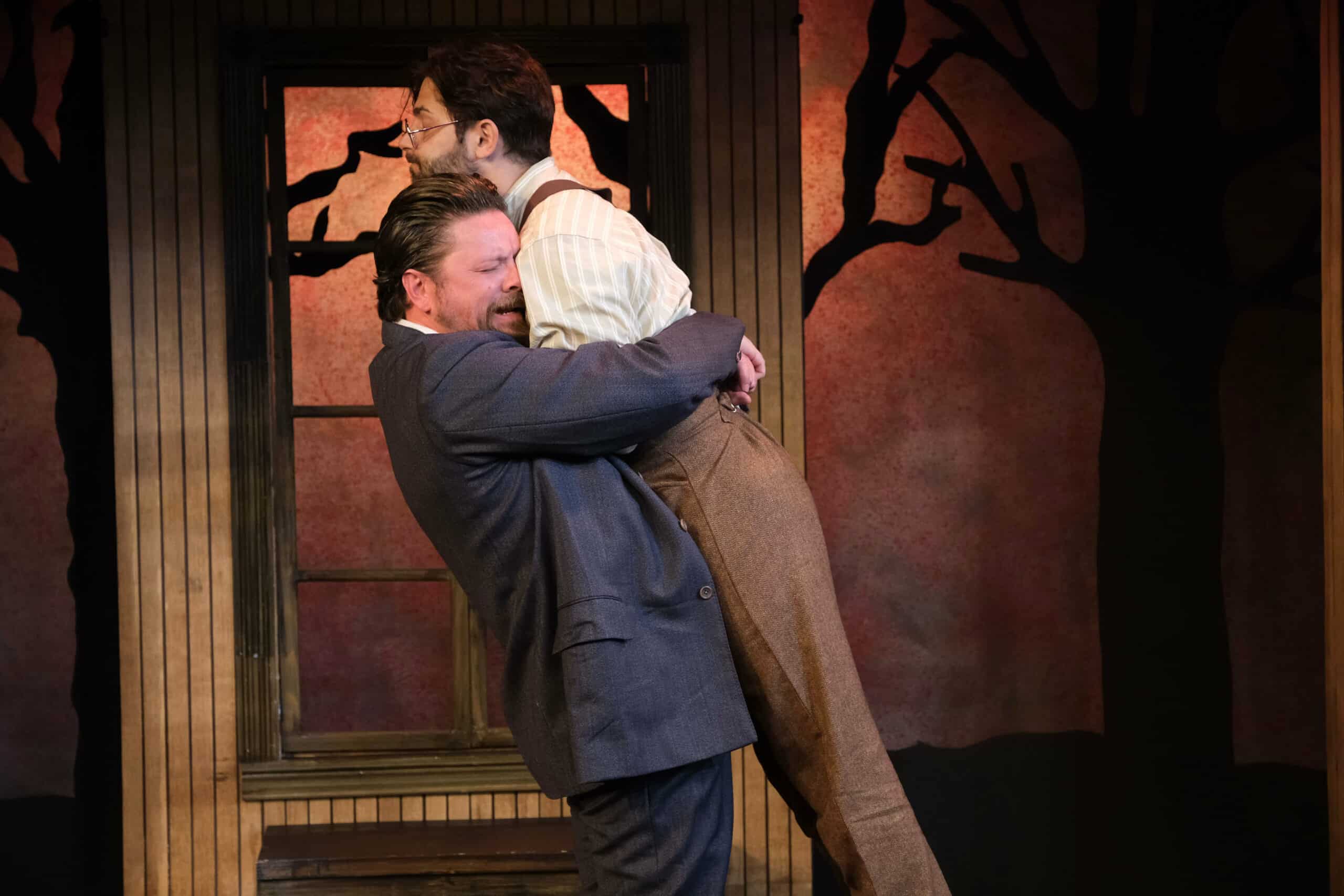 Richard Baird & Michael Raver - photo by Ken Jacques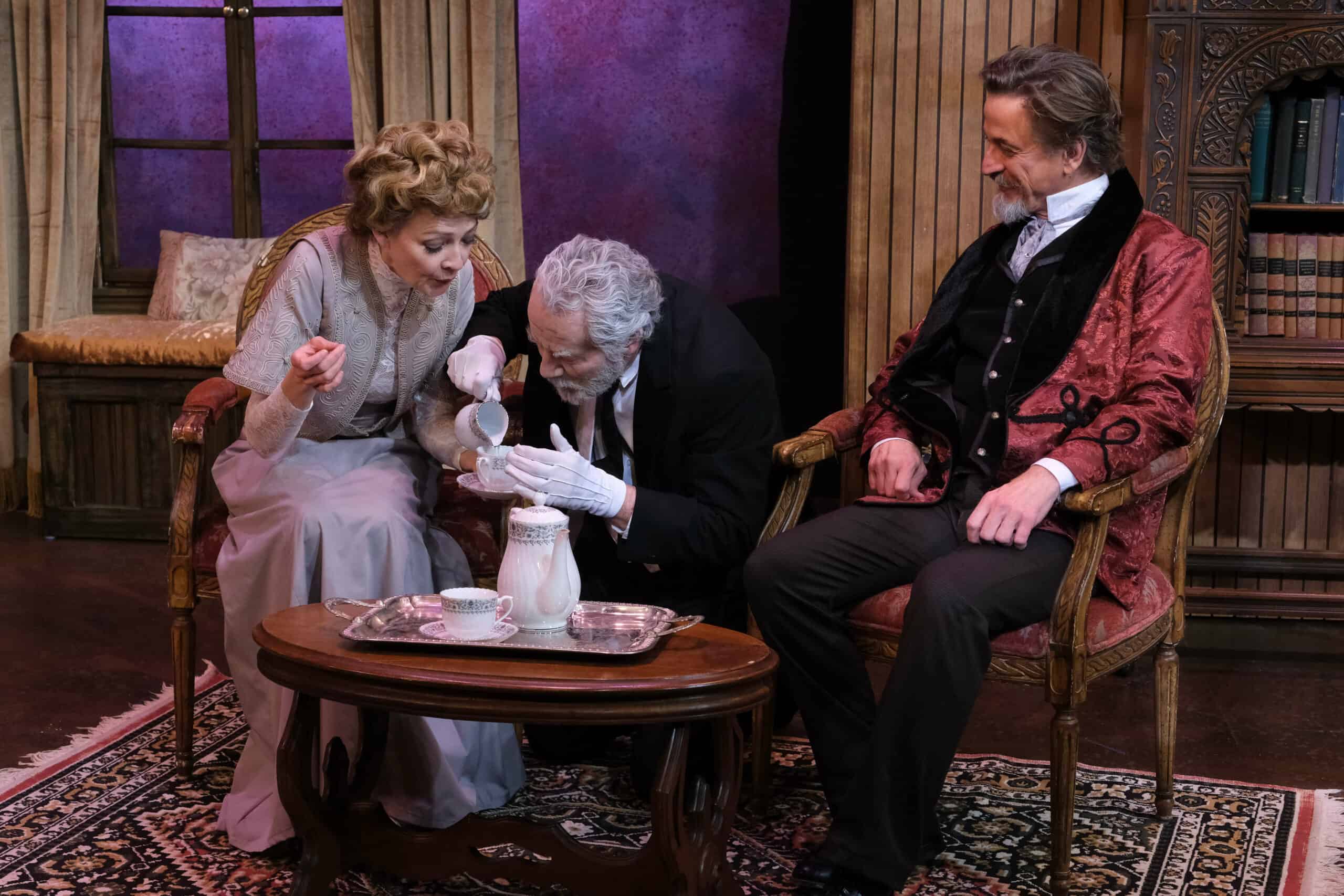 Katie MacNichol, James Sutorius, & Bruce Turk - photo by Ken Jacques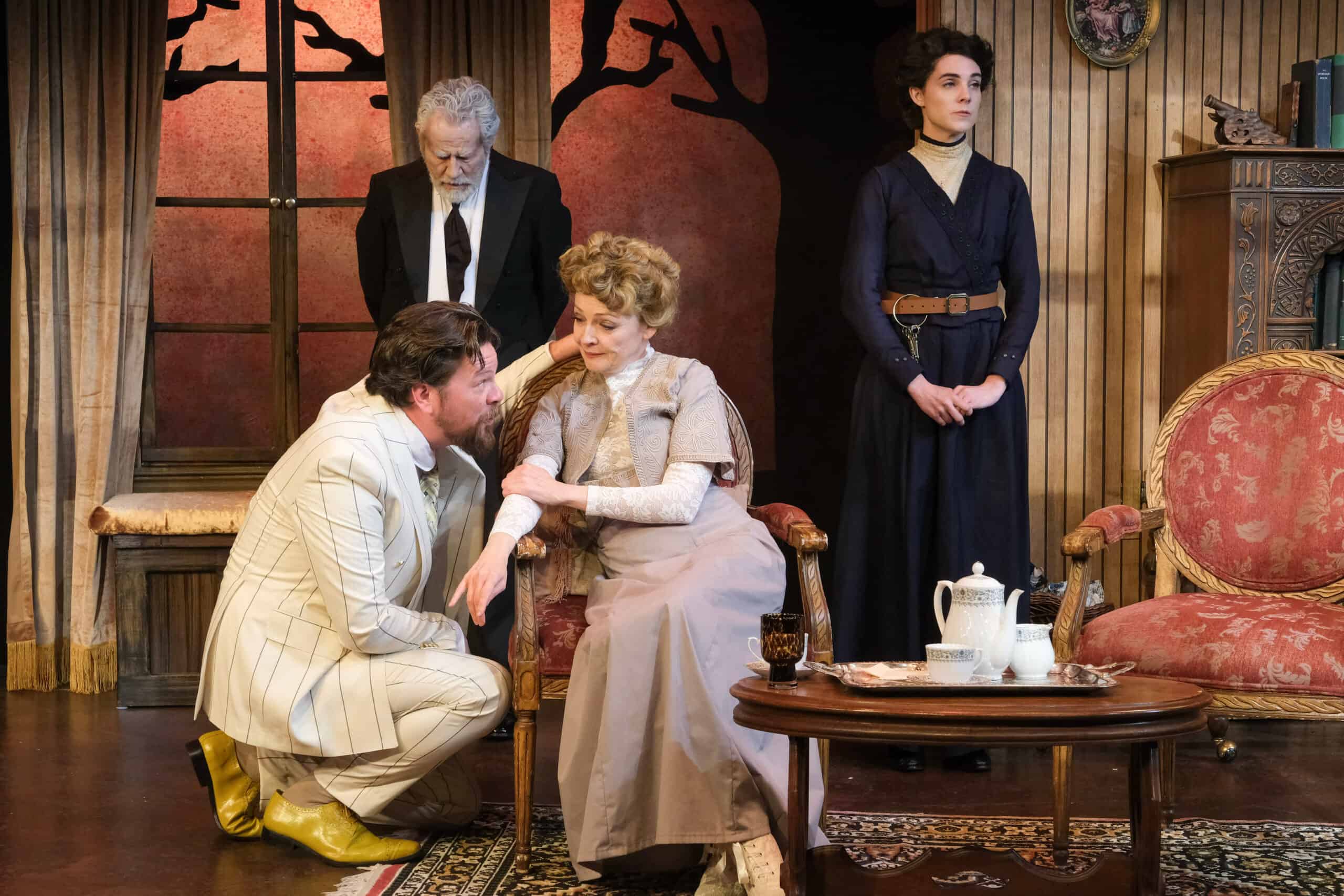 Front: Richard Baird & Katie MacNichol. Back: James Sutorius & Amanda Evans photo by Ken Jacques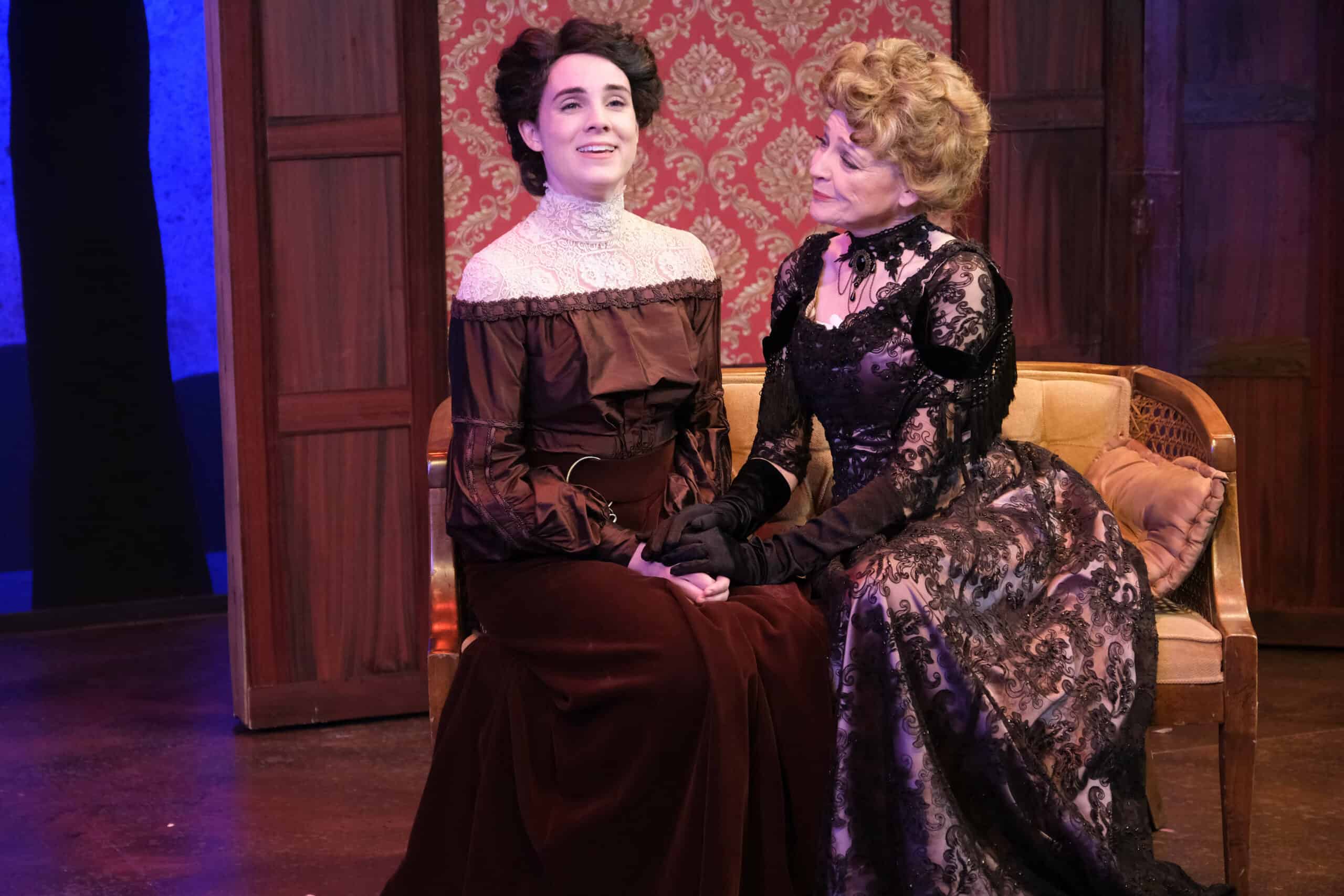 Amanda Evans & Katie MacNichol - photo by Ken Jacques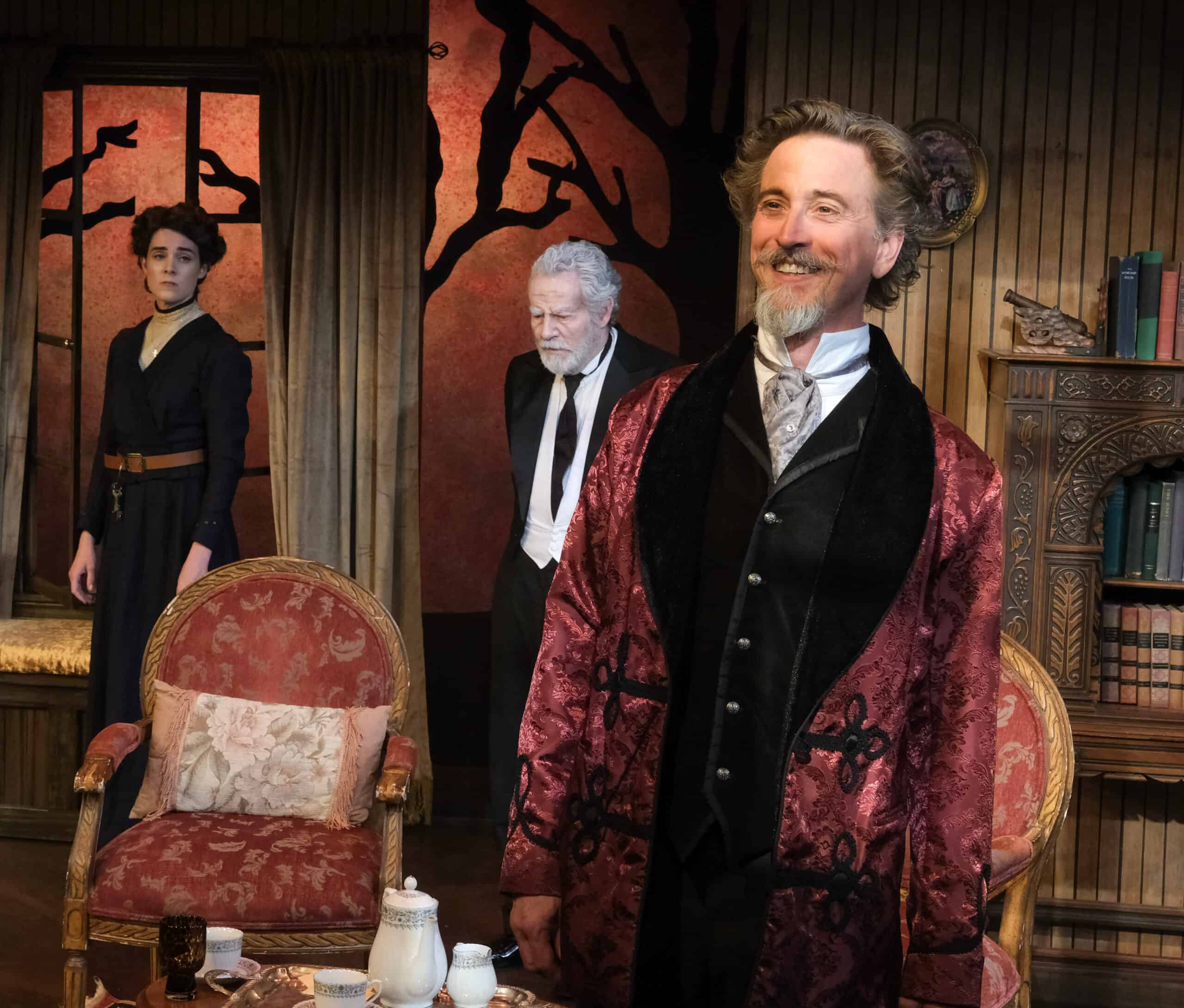 Front: Bruce Turk. Back: Amanda Evans & James Sutorius - photo by Ken Jacques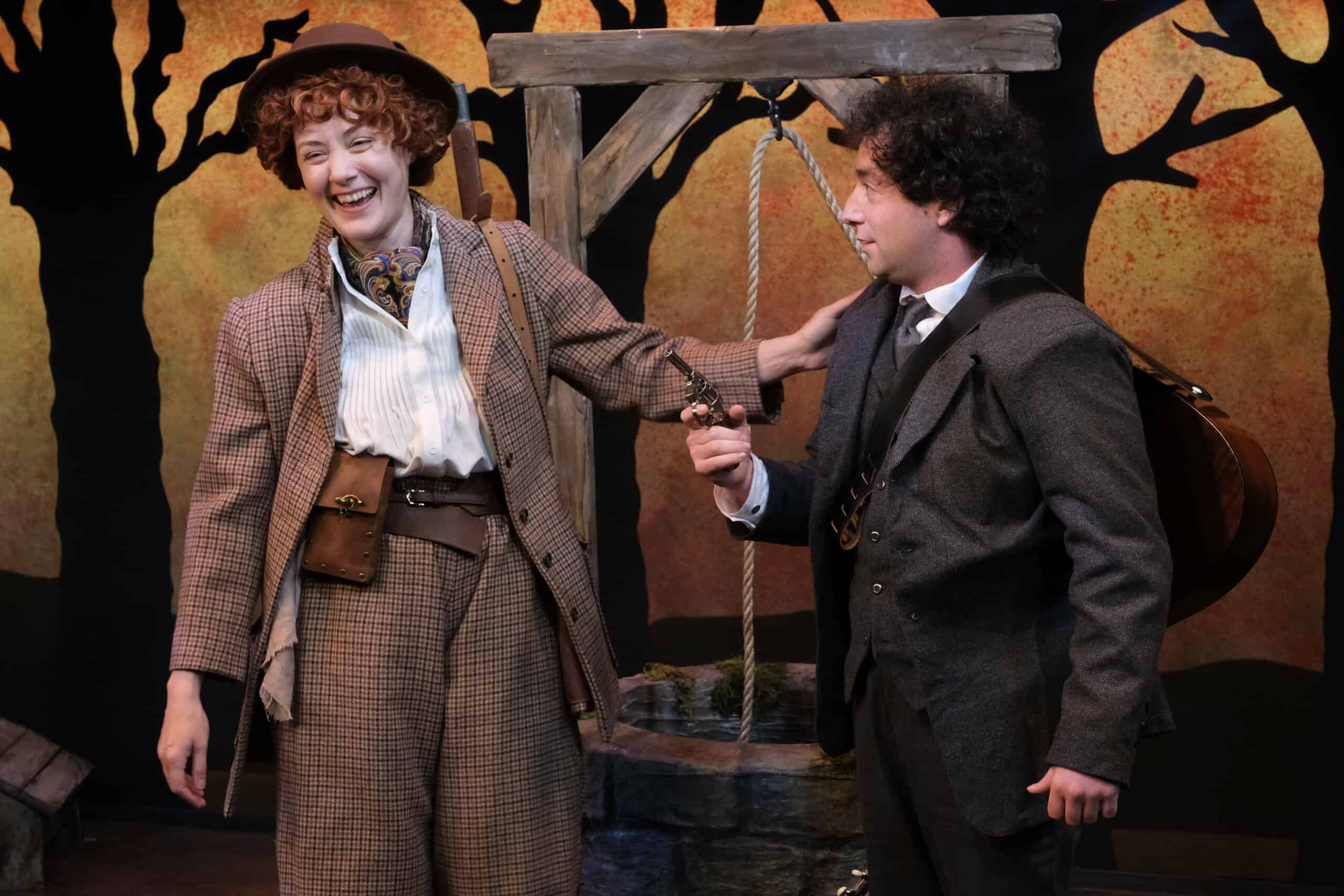 Sofia Jean Gomez & Jackson Goldberg - Photo by Ken Jacques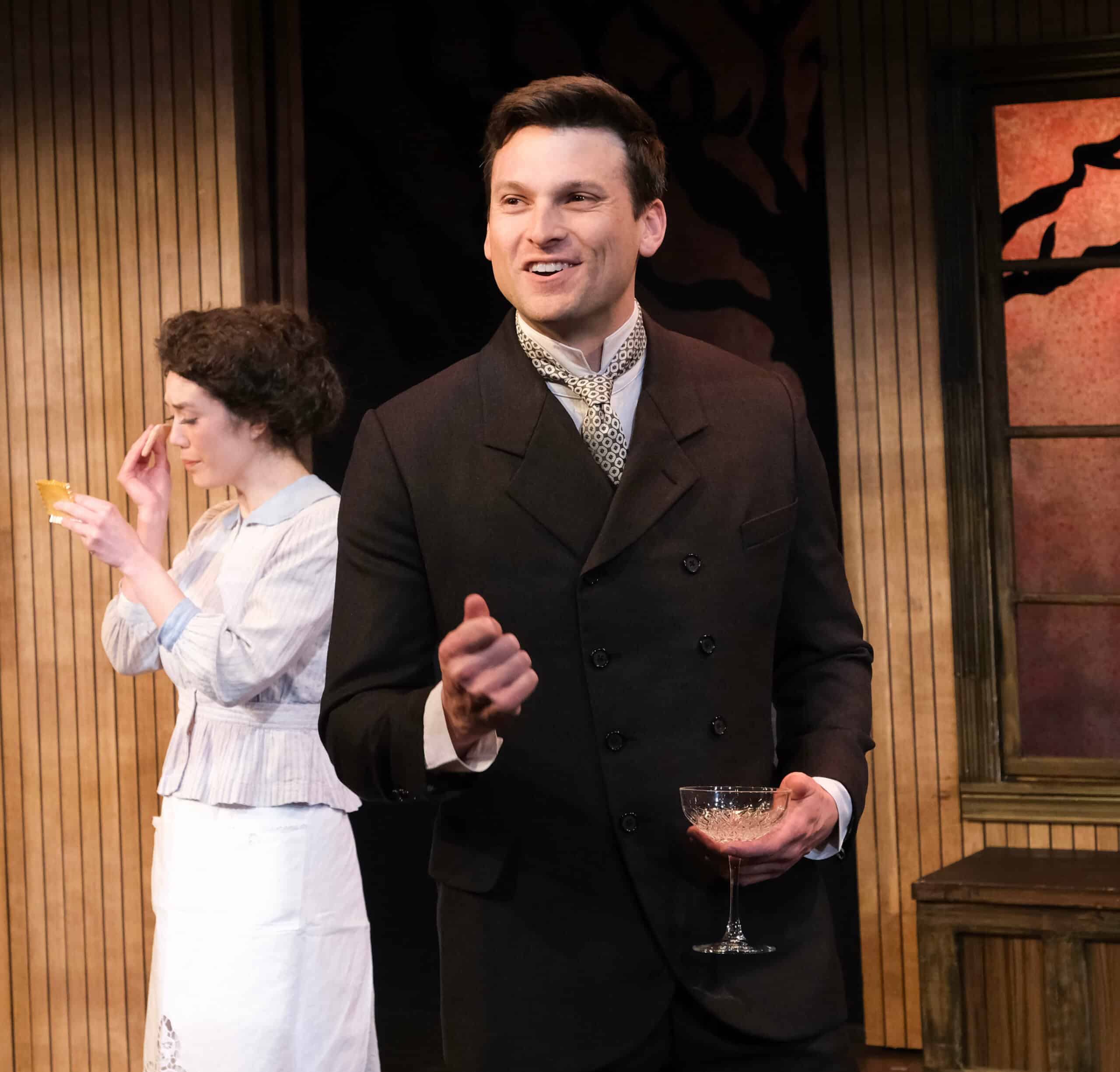 Katy Tang & Michael Louis Cusimano - photo by Ken Jacques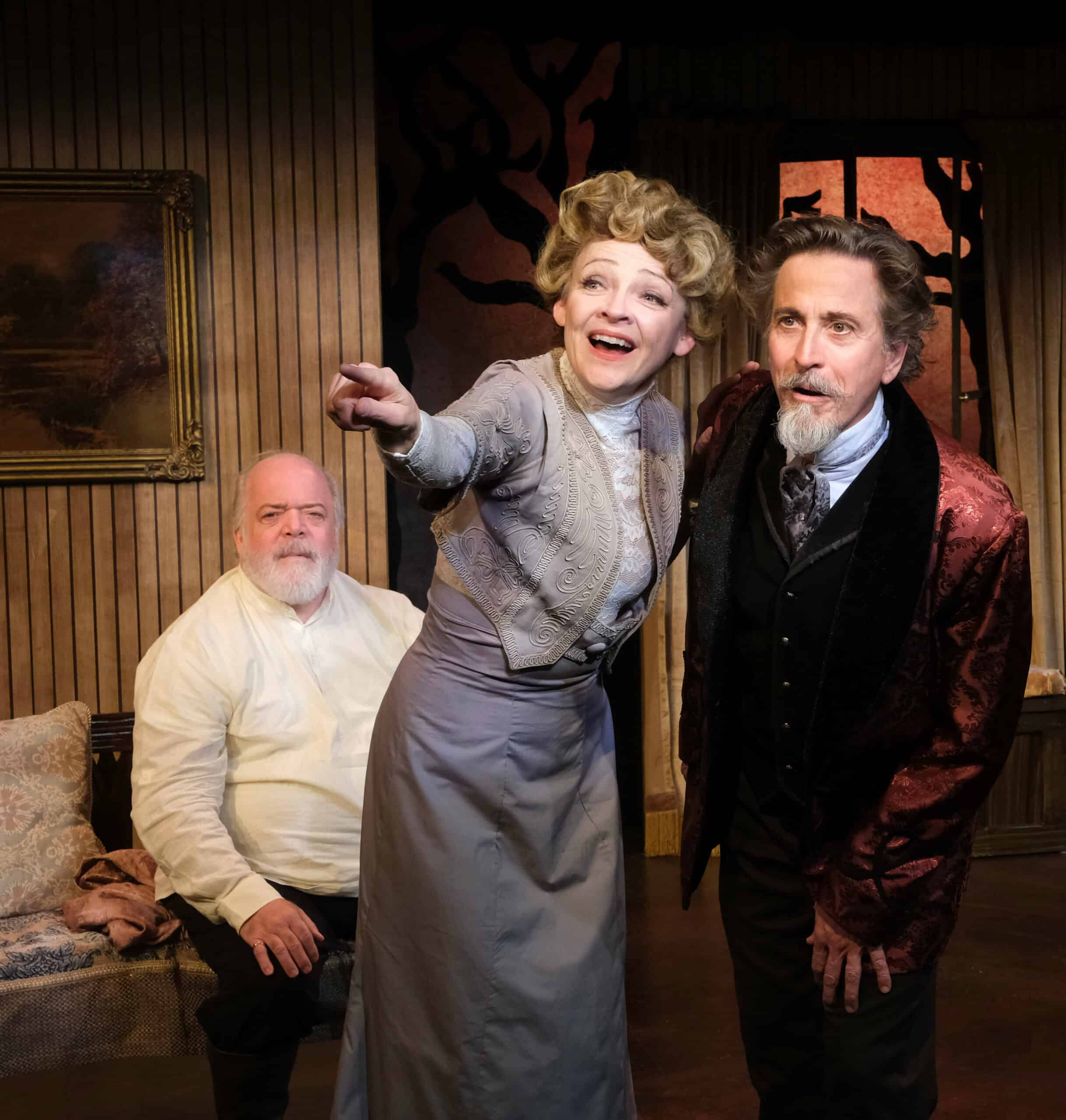 Front: Katie MacNichol & Bruce Turk- Back- Ted Barton - photo by Ken Jacques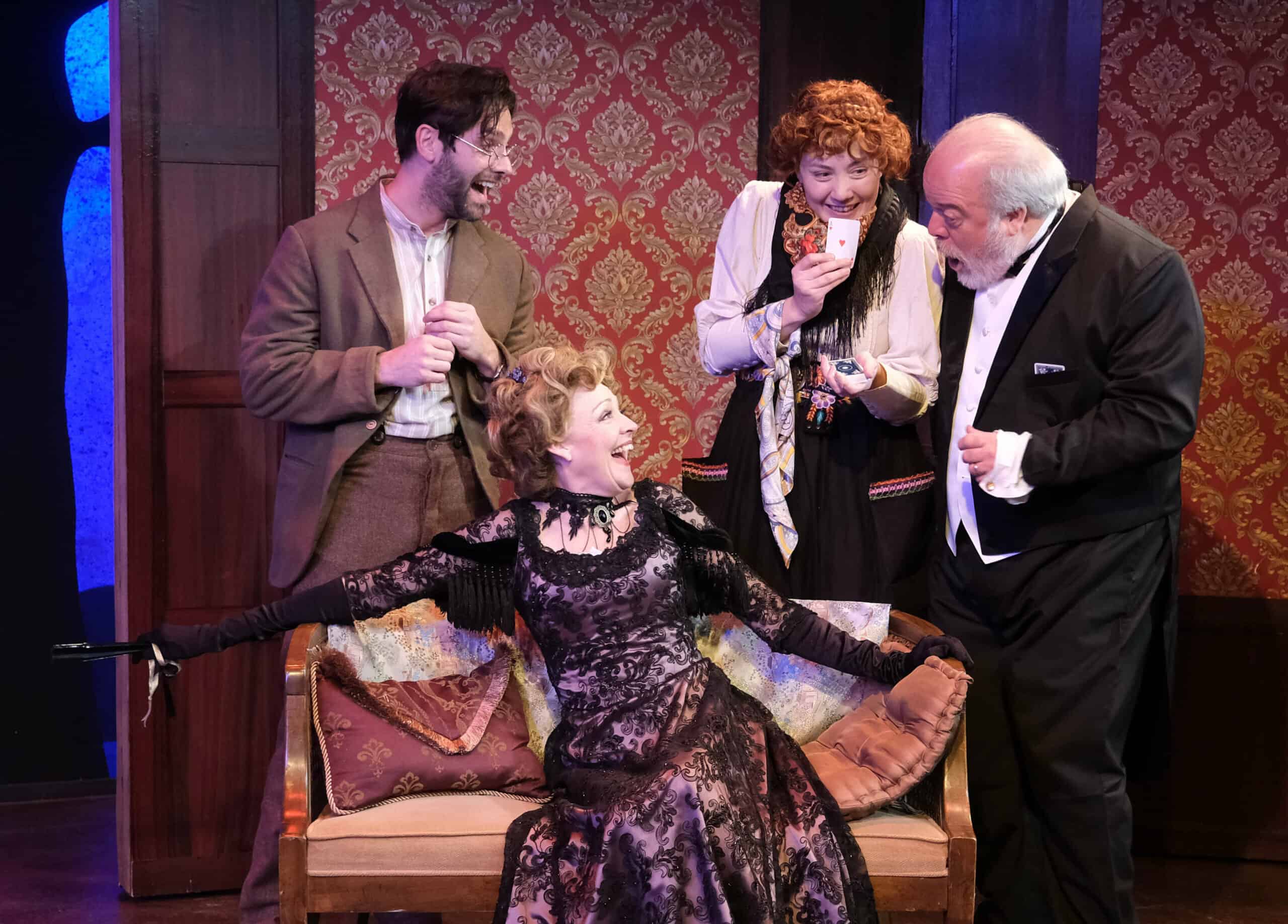 Front: Katie MacNichol (seated). L-R: Michael Raver, Sofia Jean Gomez, & Ted Barton - photo by Ken Jacques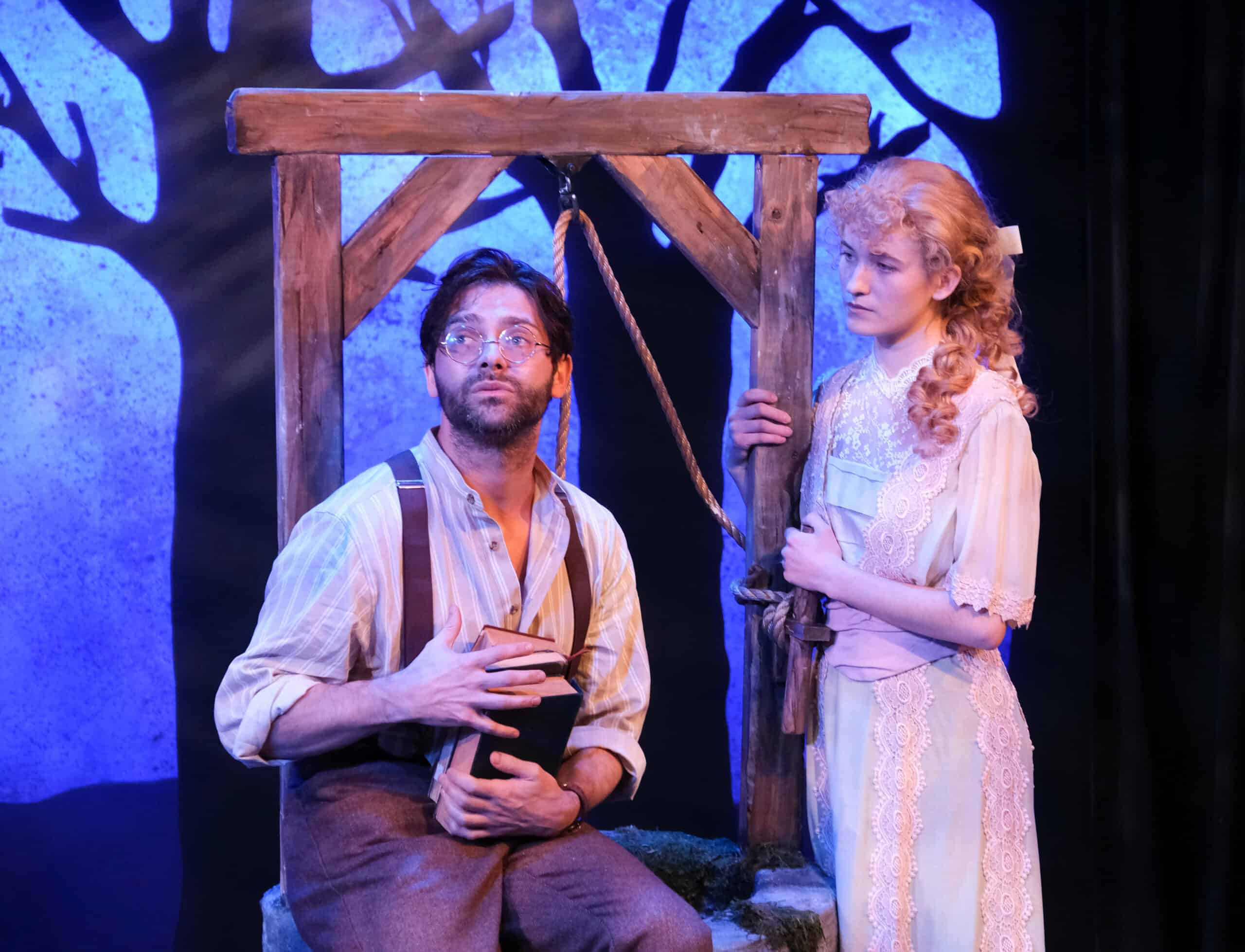 Michael Raver & Riley Osburn - photo by Ken Jacques
Richard Baird - photo by Ken Jacques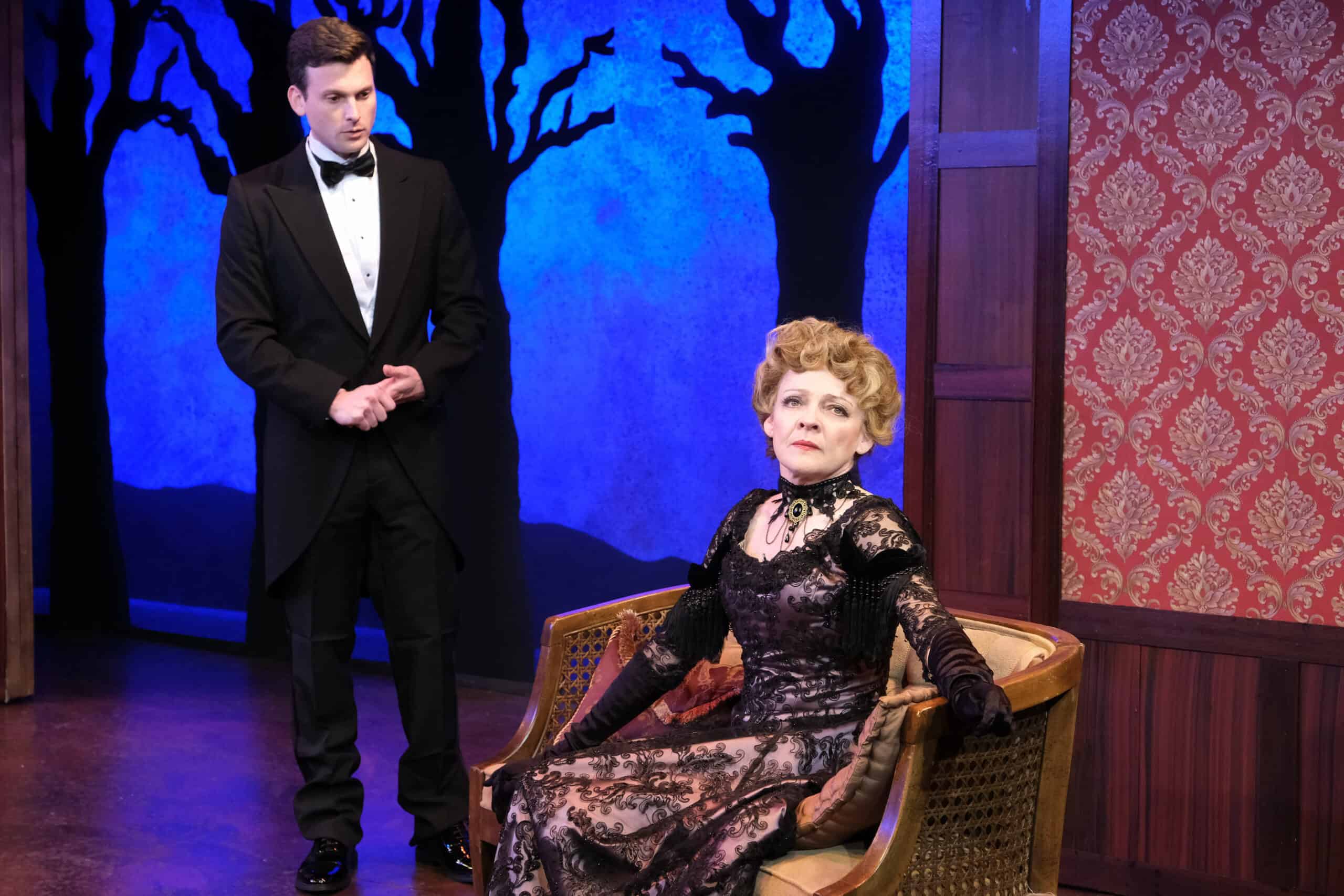 Michael Louis Cusimano & Katie MacNichol - photo by Ken Jacques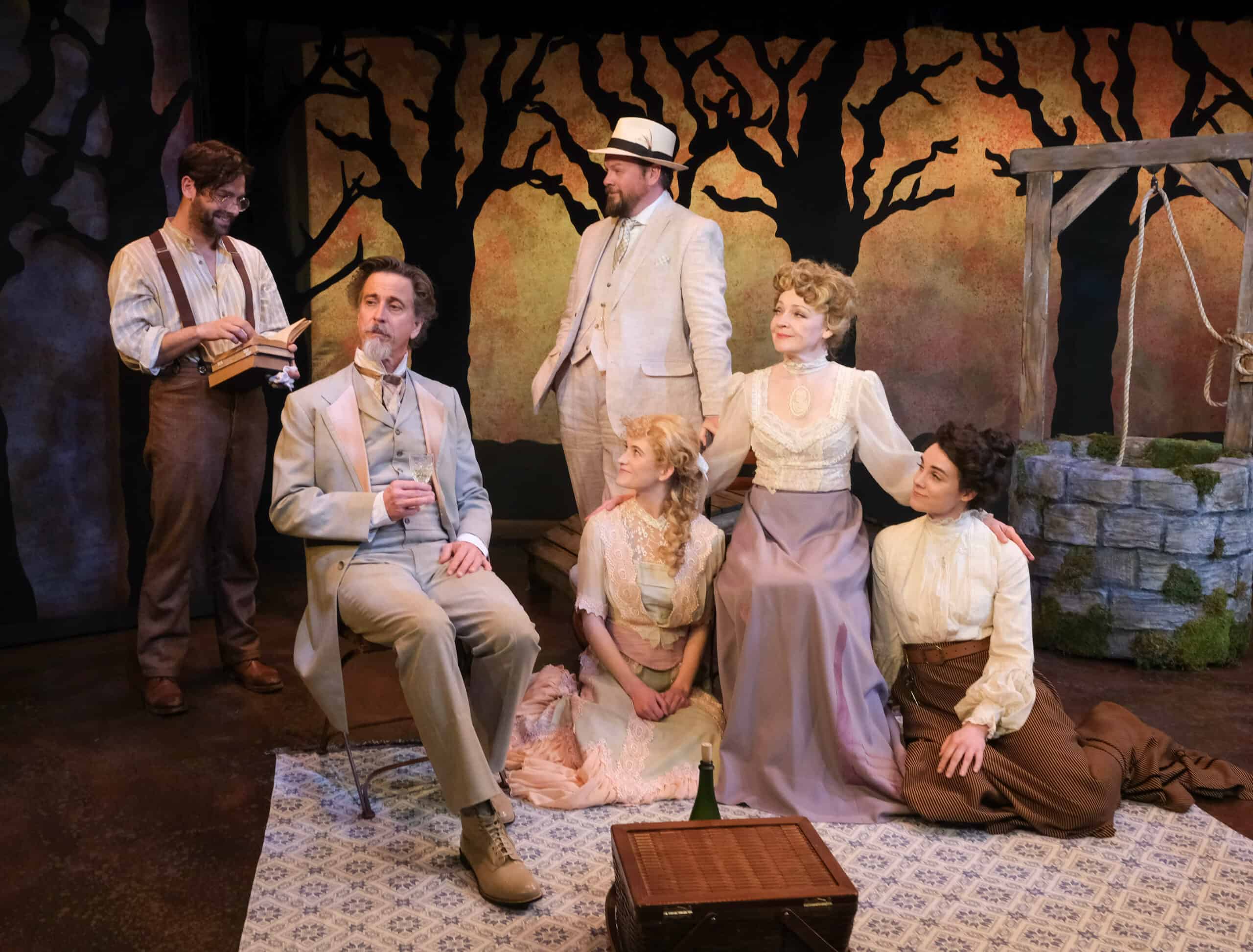 Front: Bruce Turk, Riley Osburn, Katie MacNichol, Amanda Evans. Back: Michael Raver & Richard Baird - photo by Ken Jacques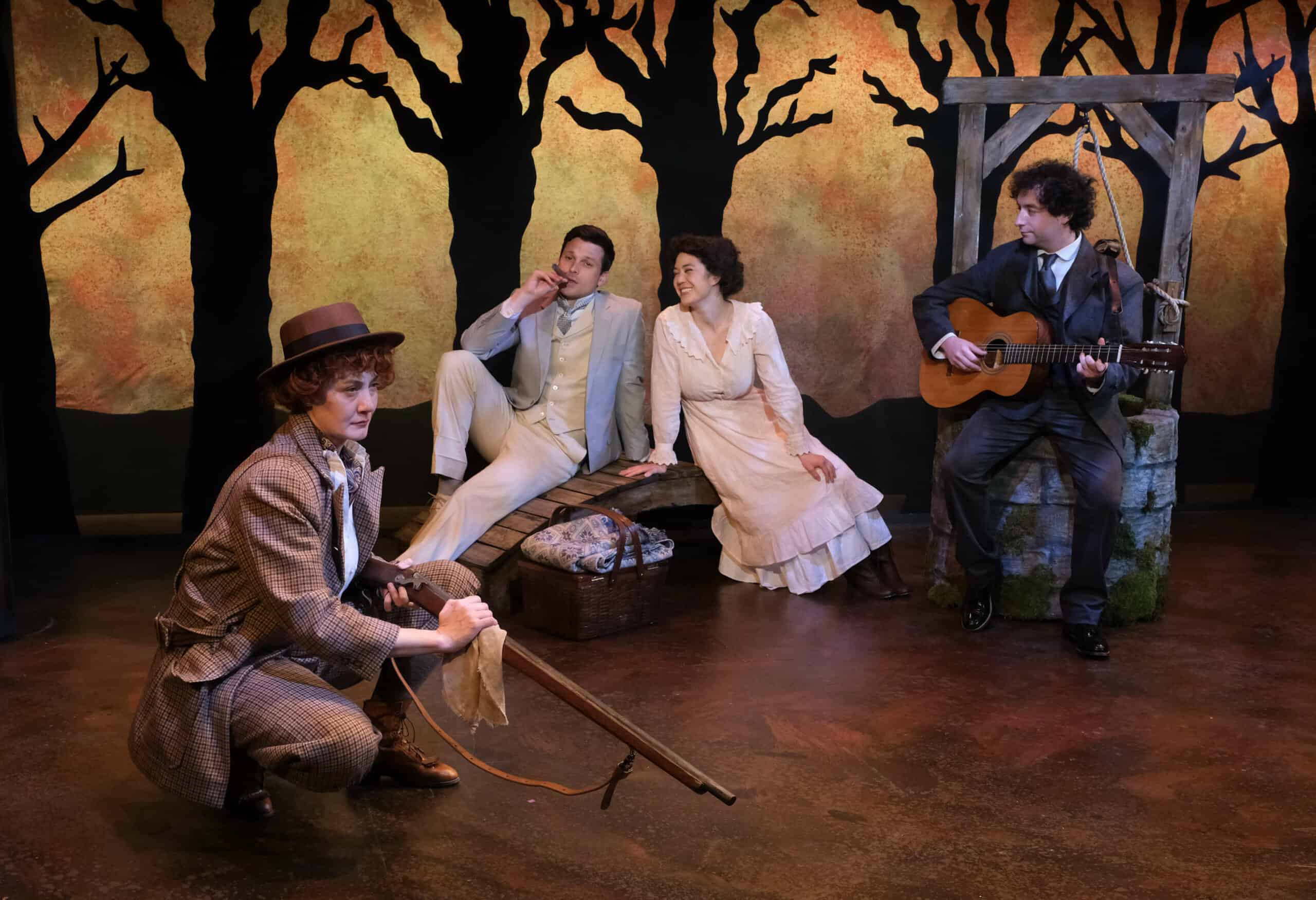 Front: Sofia Jean Gomez. Back: Michael Louis Cusimano, Katy Tang, & Jackson Goldberg - photo by Ken Jacques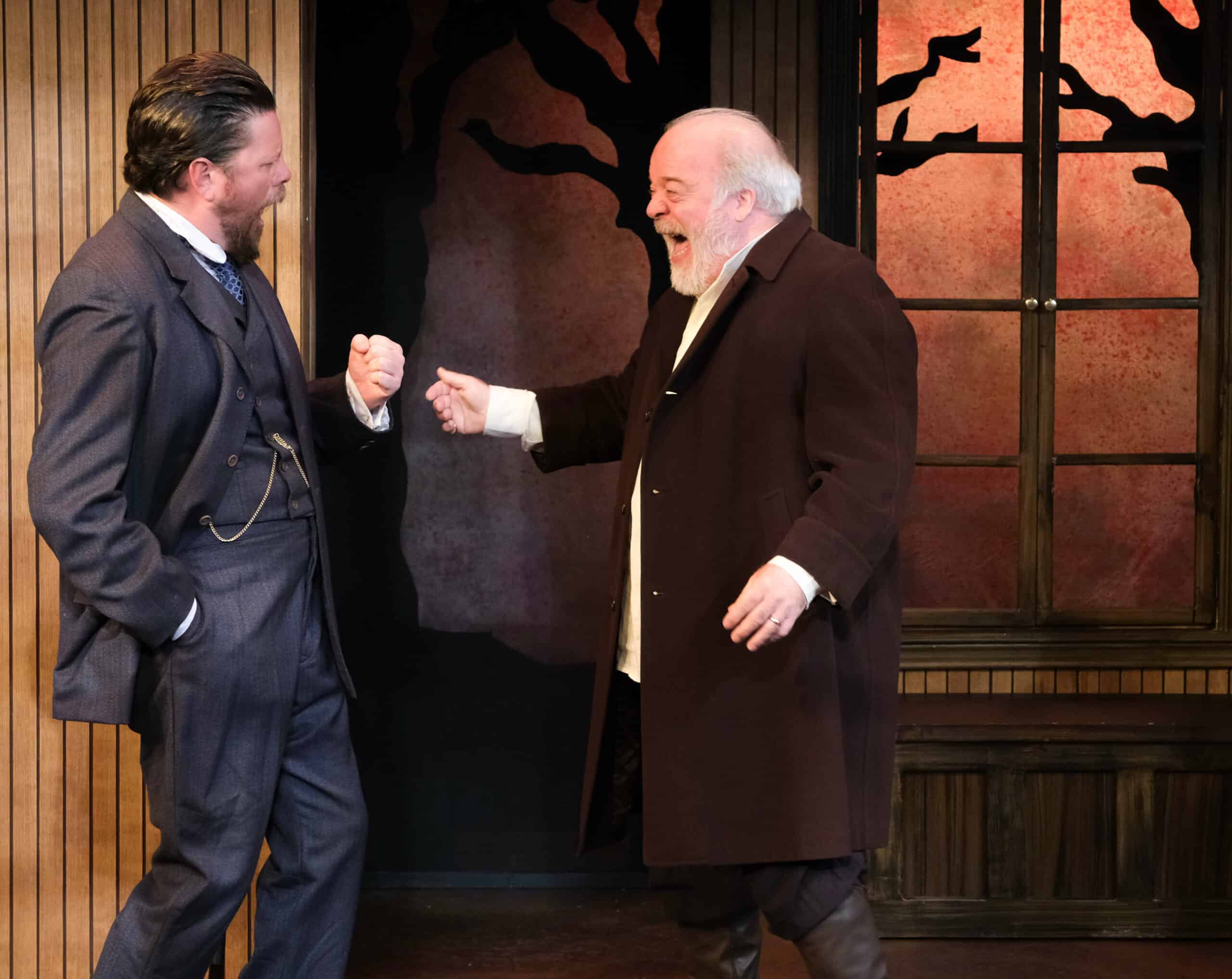 Richard Baird & Ken Barton - photo by Ken Jacques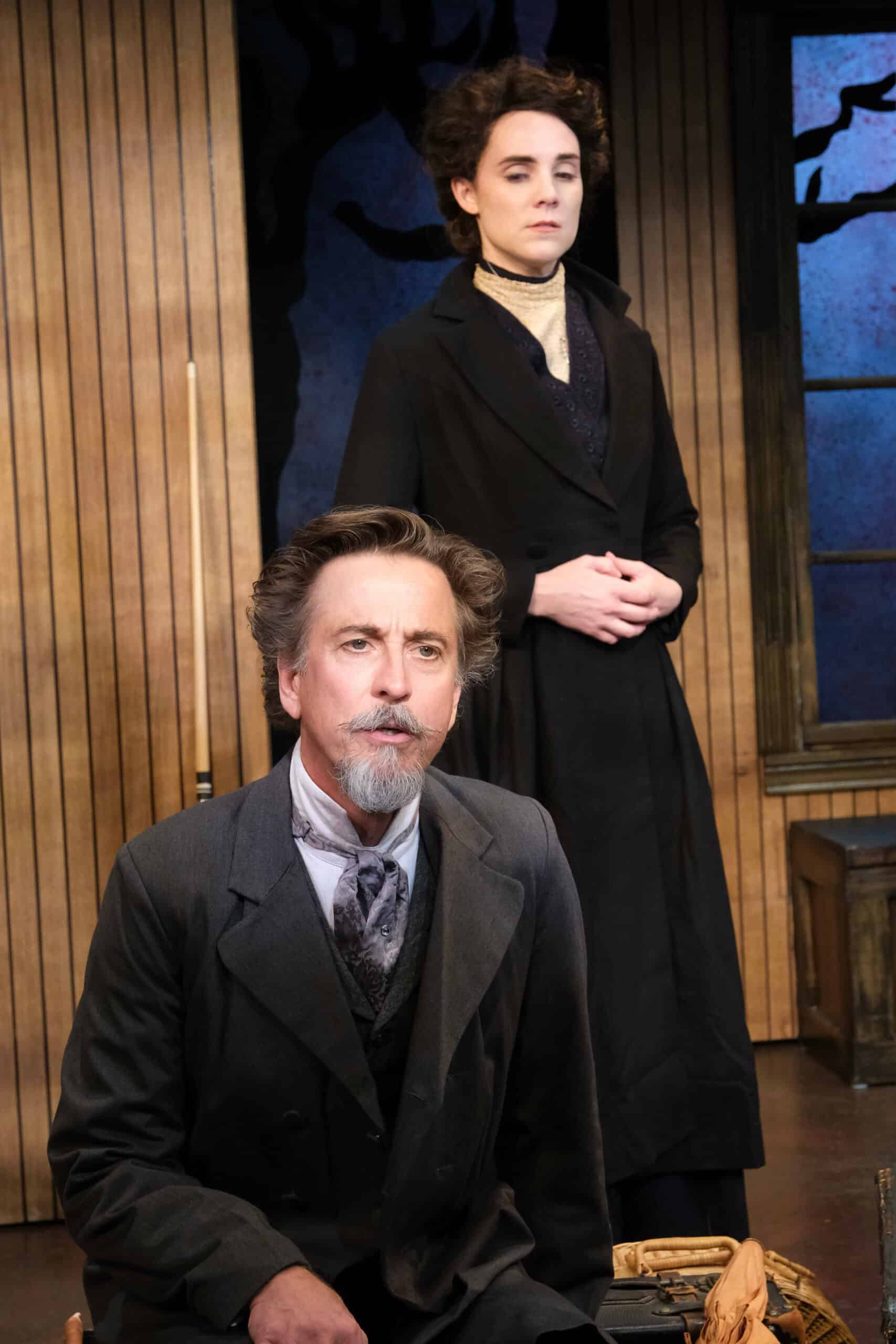 Bruce Turk & Amanda Evans - photo by Ken Jacques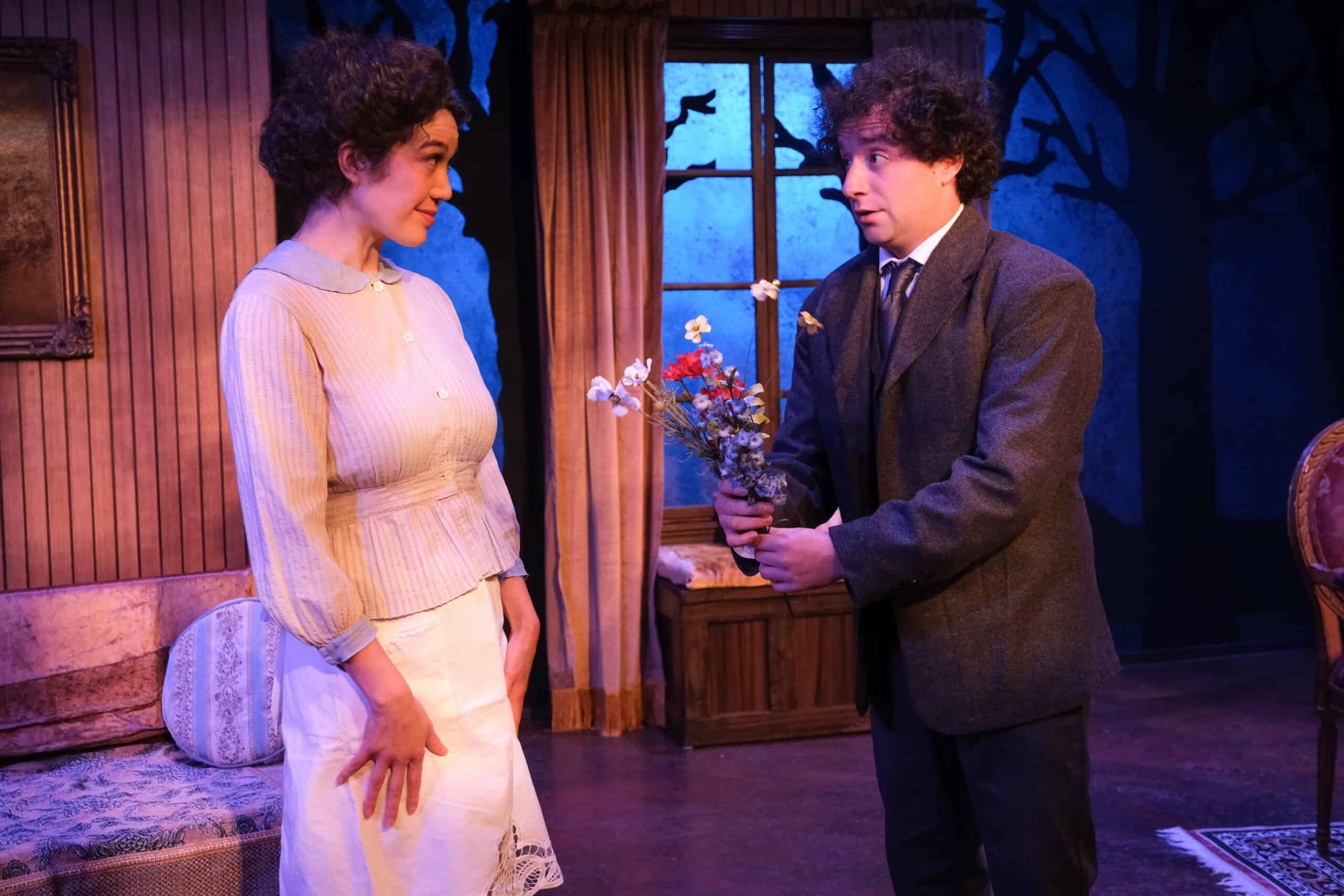 Katy Tang & Jackson Goldberg - photo Ken Jacques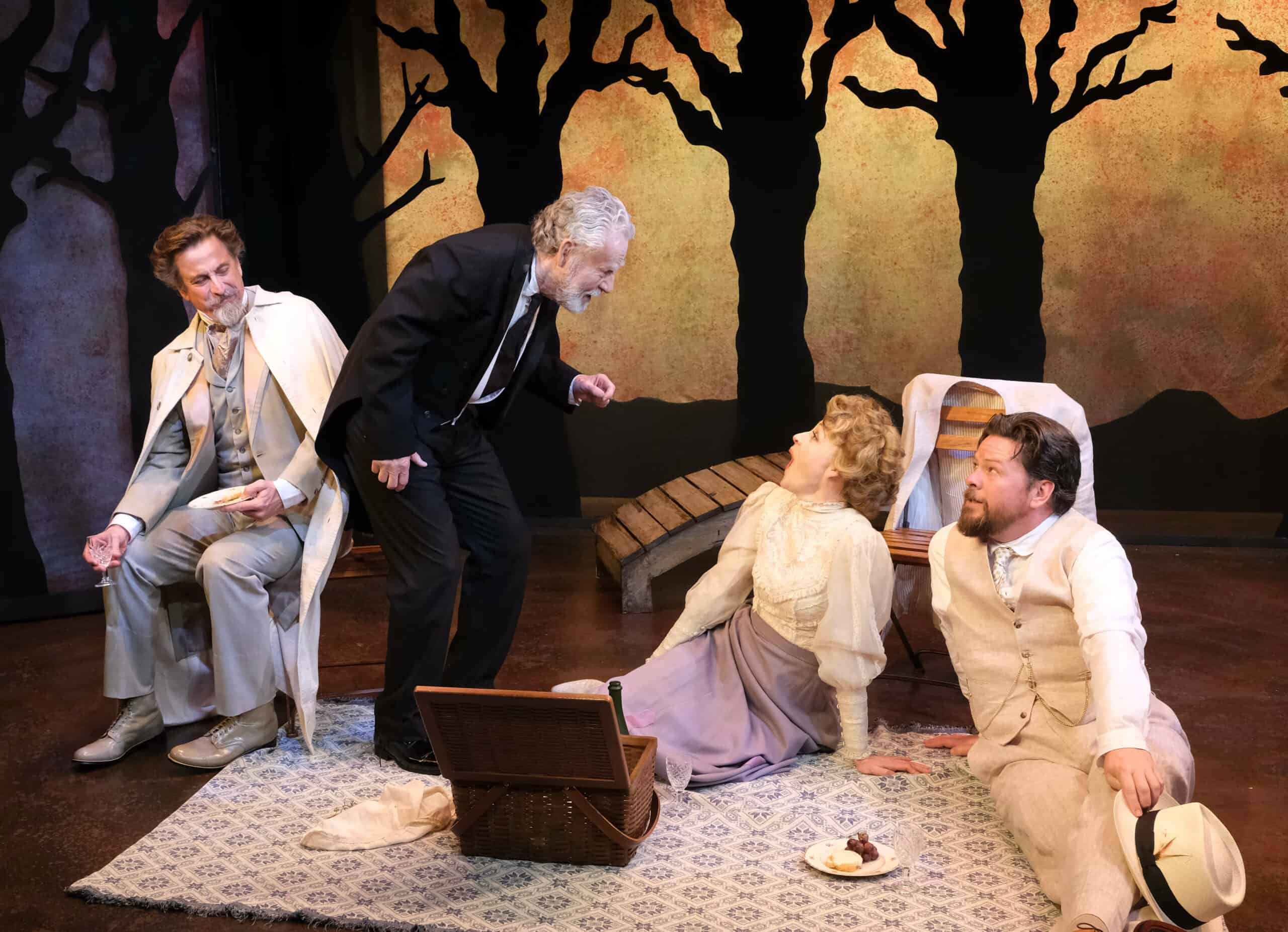 L-R- Bruce Turk, James Sutorius, Katie MacNichol, & Richard Baird - photo Ken Jacques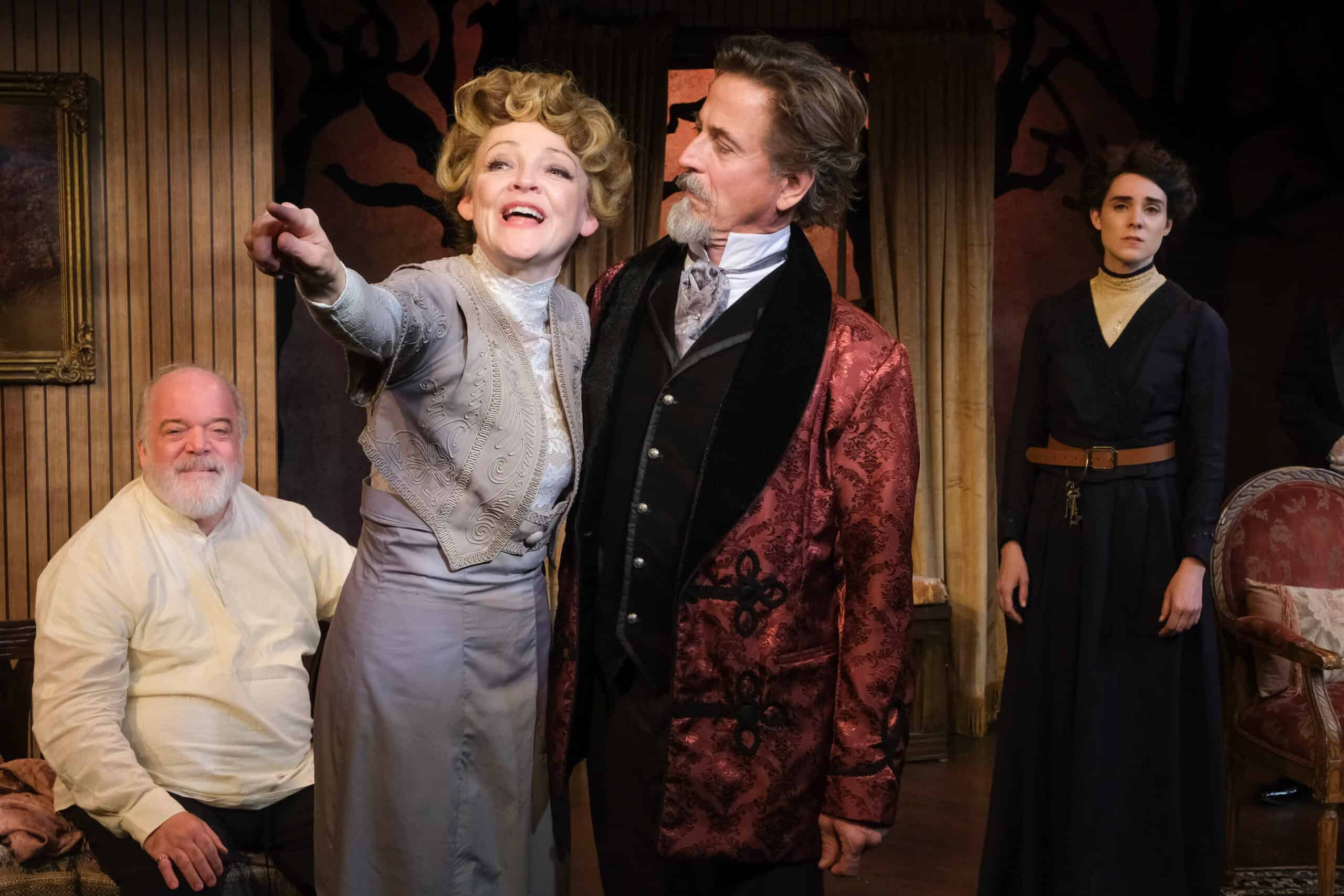 L-R: Ken Barton, Katie MacNichol, Bruce Turk, & Amanda Evans - photo by Ken Jacques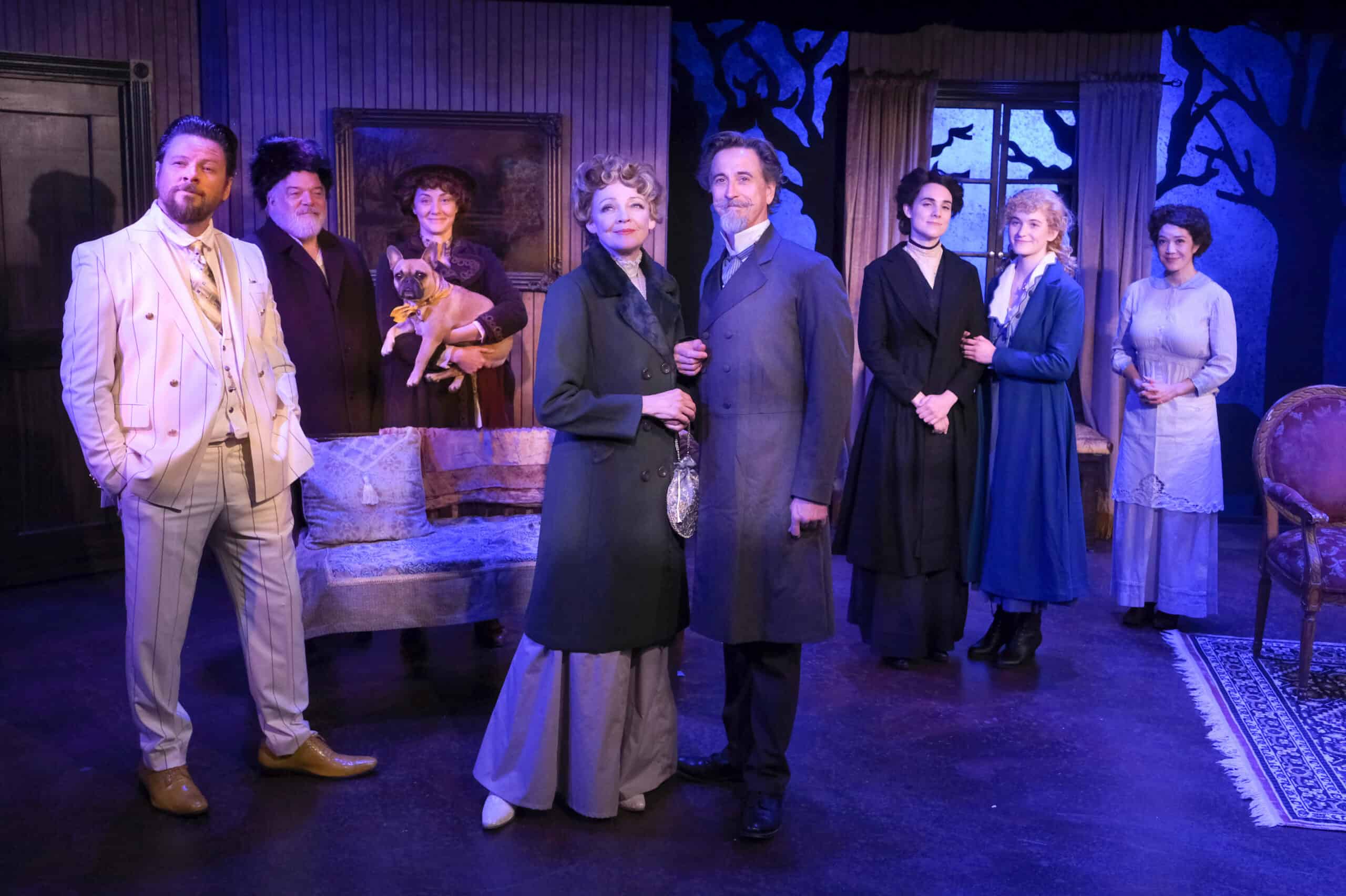 Front: Richard Baird, Katie MacNichol, and Bruce Turk-Back. L-R:Ted Barton, Sofia Jean Gomez, Amanda Evans, Riley Osburn, & Katy Tang - photo by Ken Jacques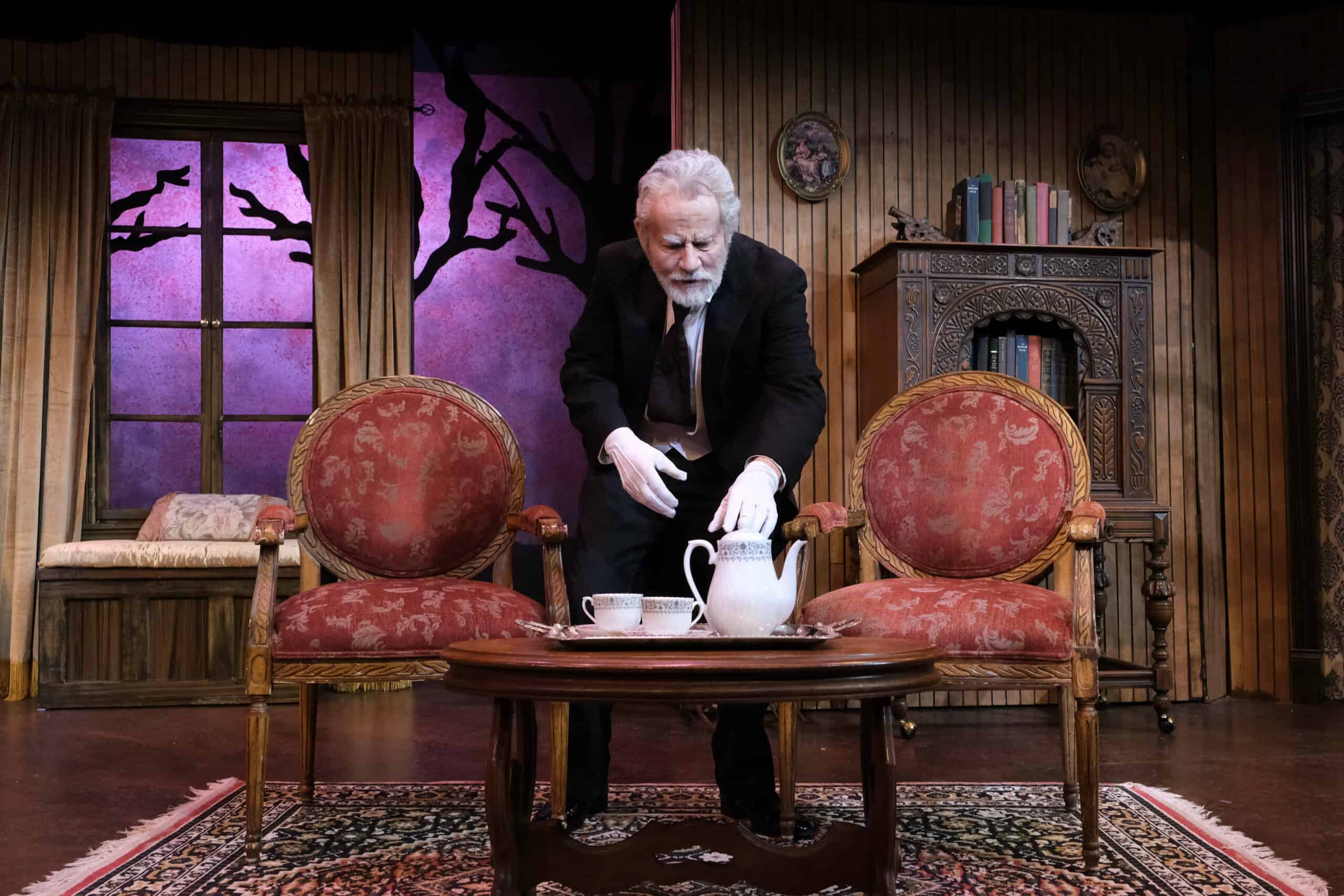 James Sutorius - photo by Ken Jacques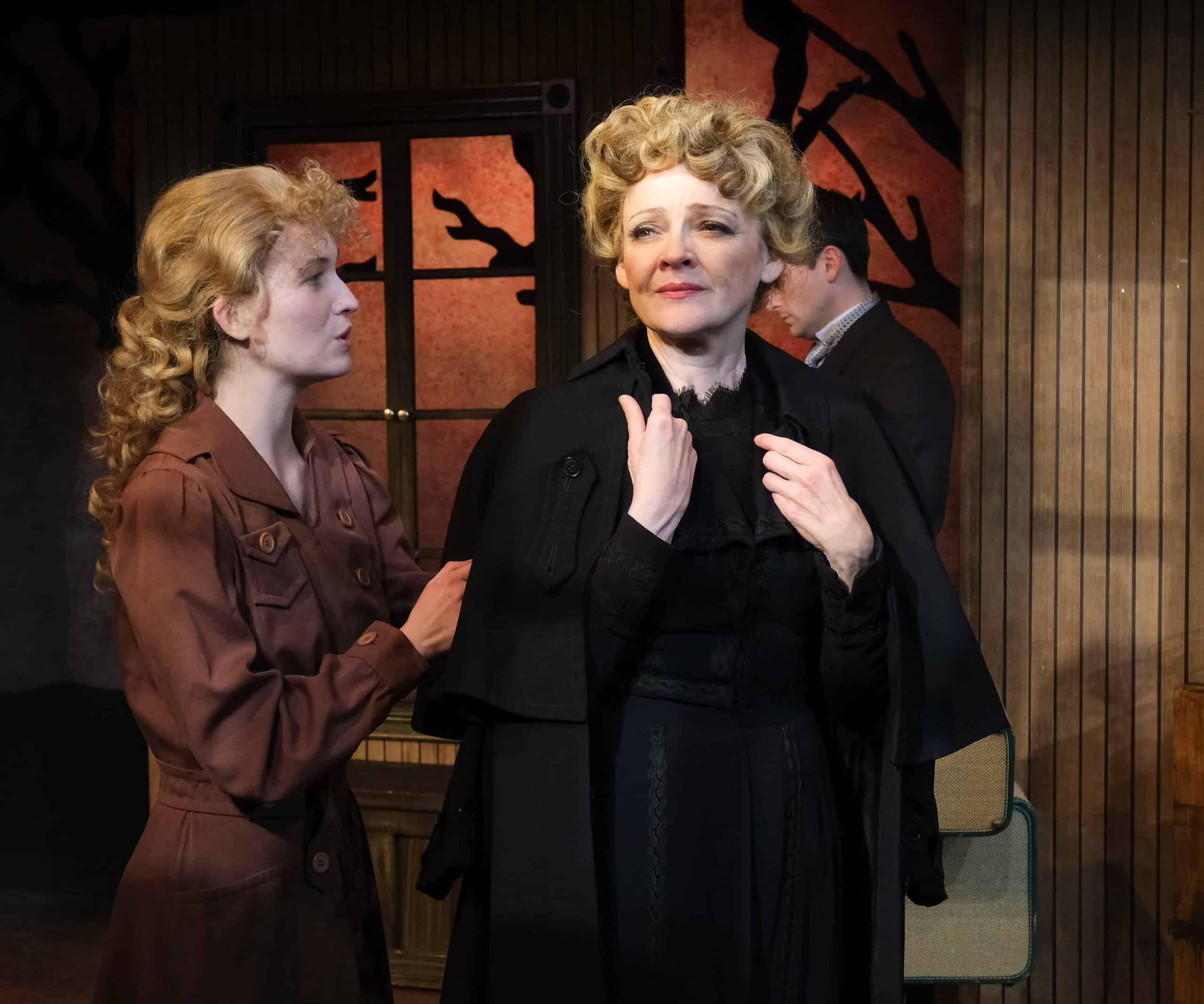 Front: Riley Osburn & Katie MacNichol. Back: Michael Louis Cusimano - photo by Ken Jacques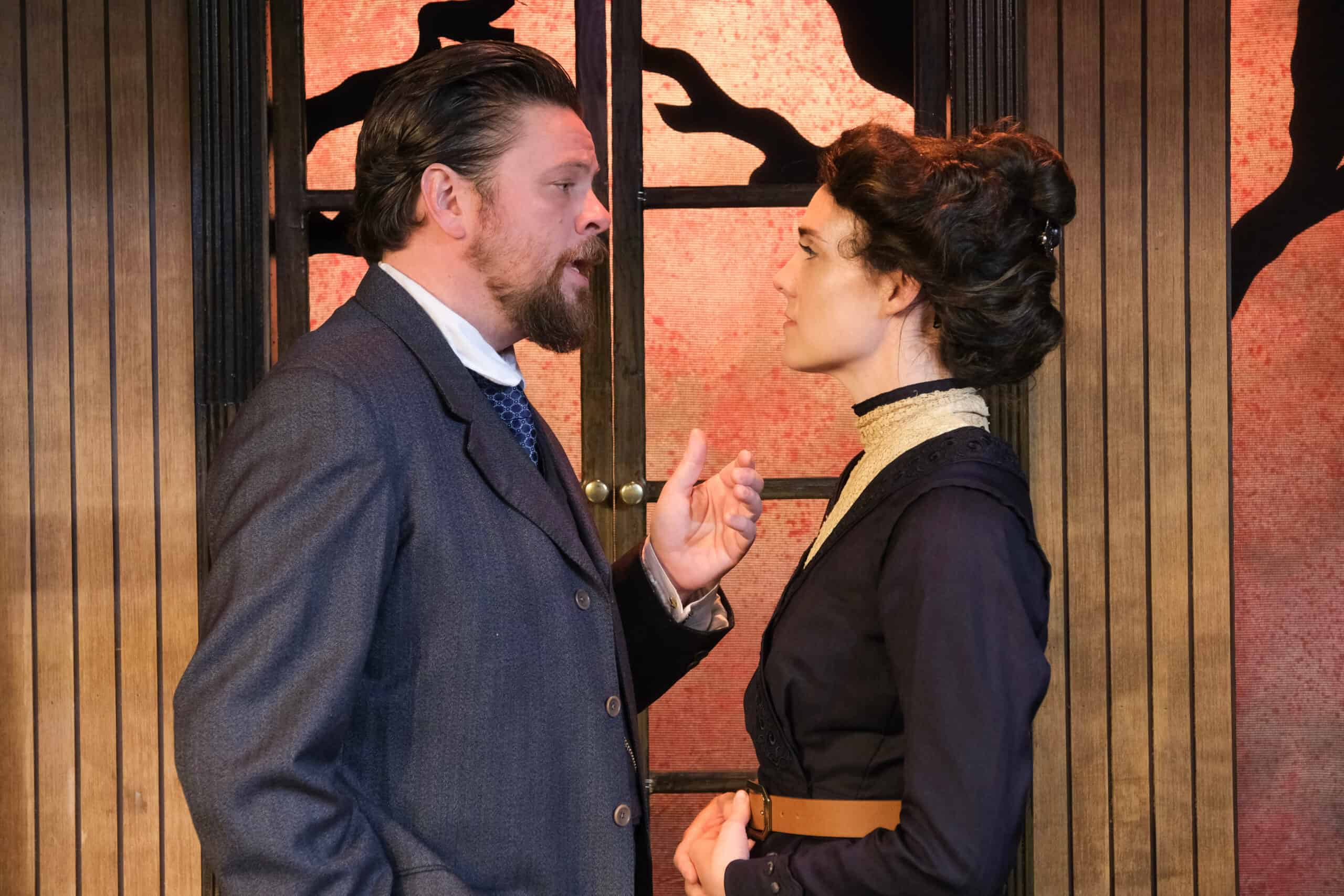 Richard Baird & Amanda Evans - photo by Ken Jacques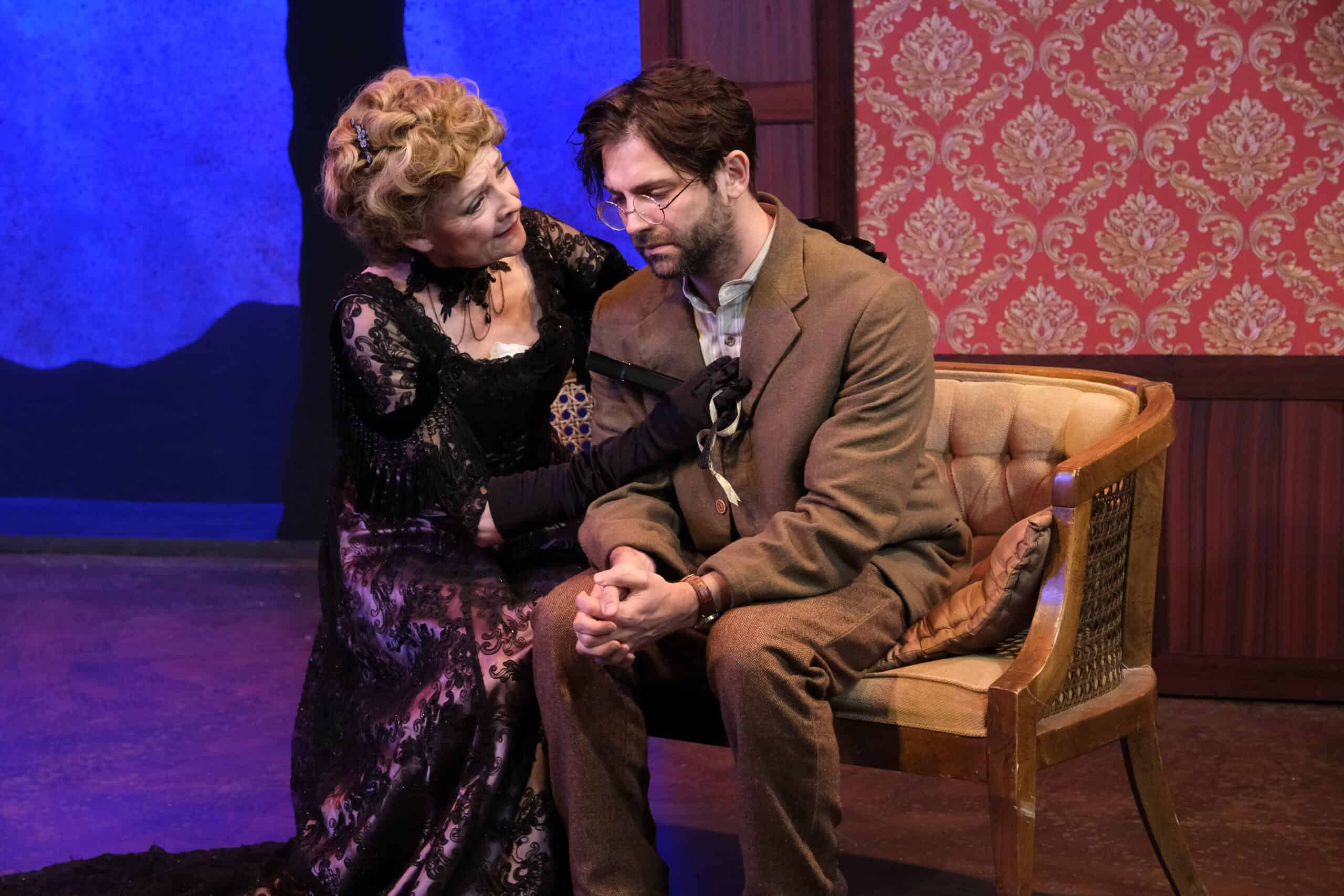 Katie MacNichol & Michael Raver - photo by Ken Jacques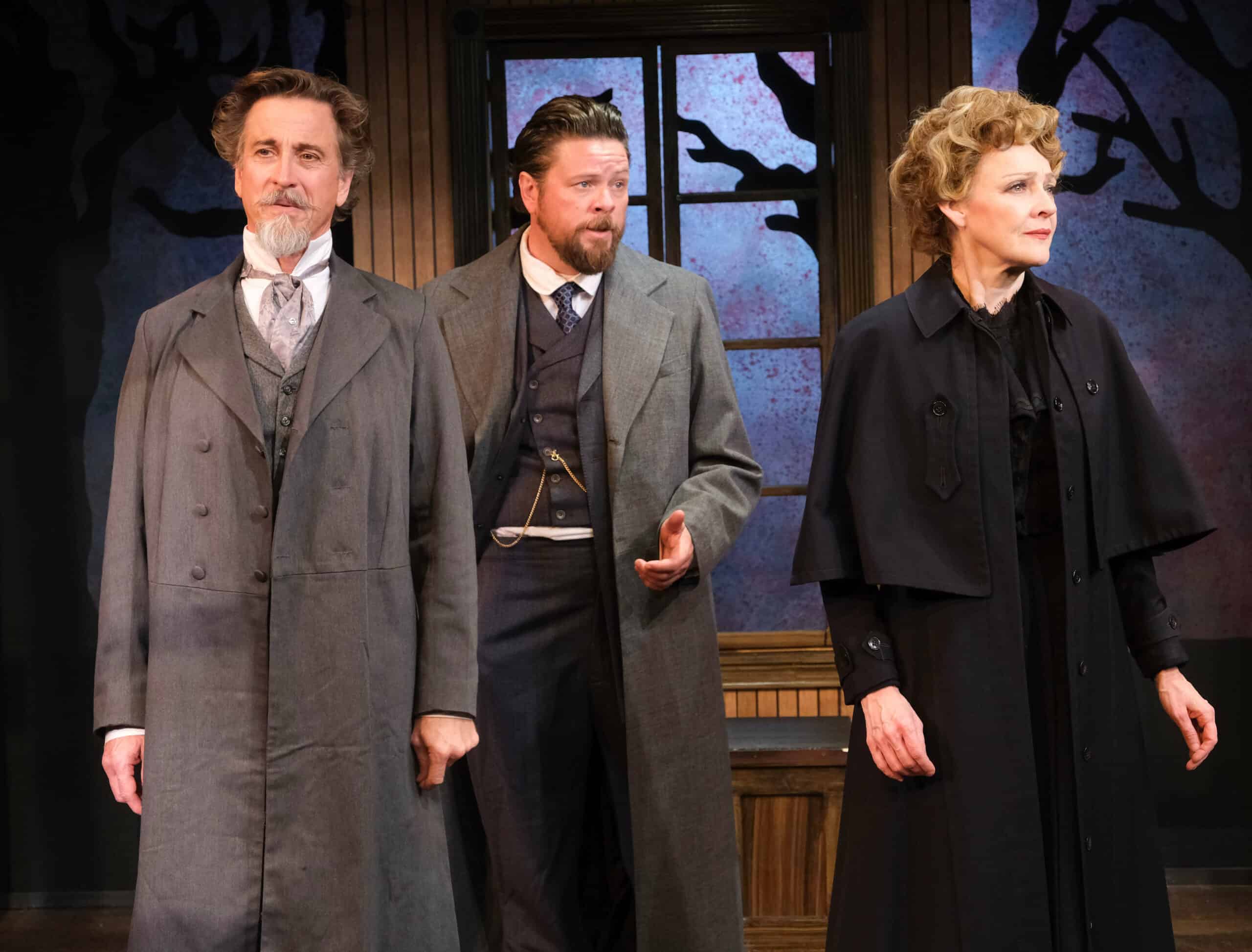 L-R: Bruce Turk, Richard Baird, & Katie MacNichol - photo by Ken Jacques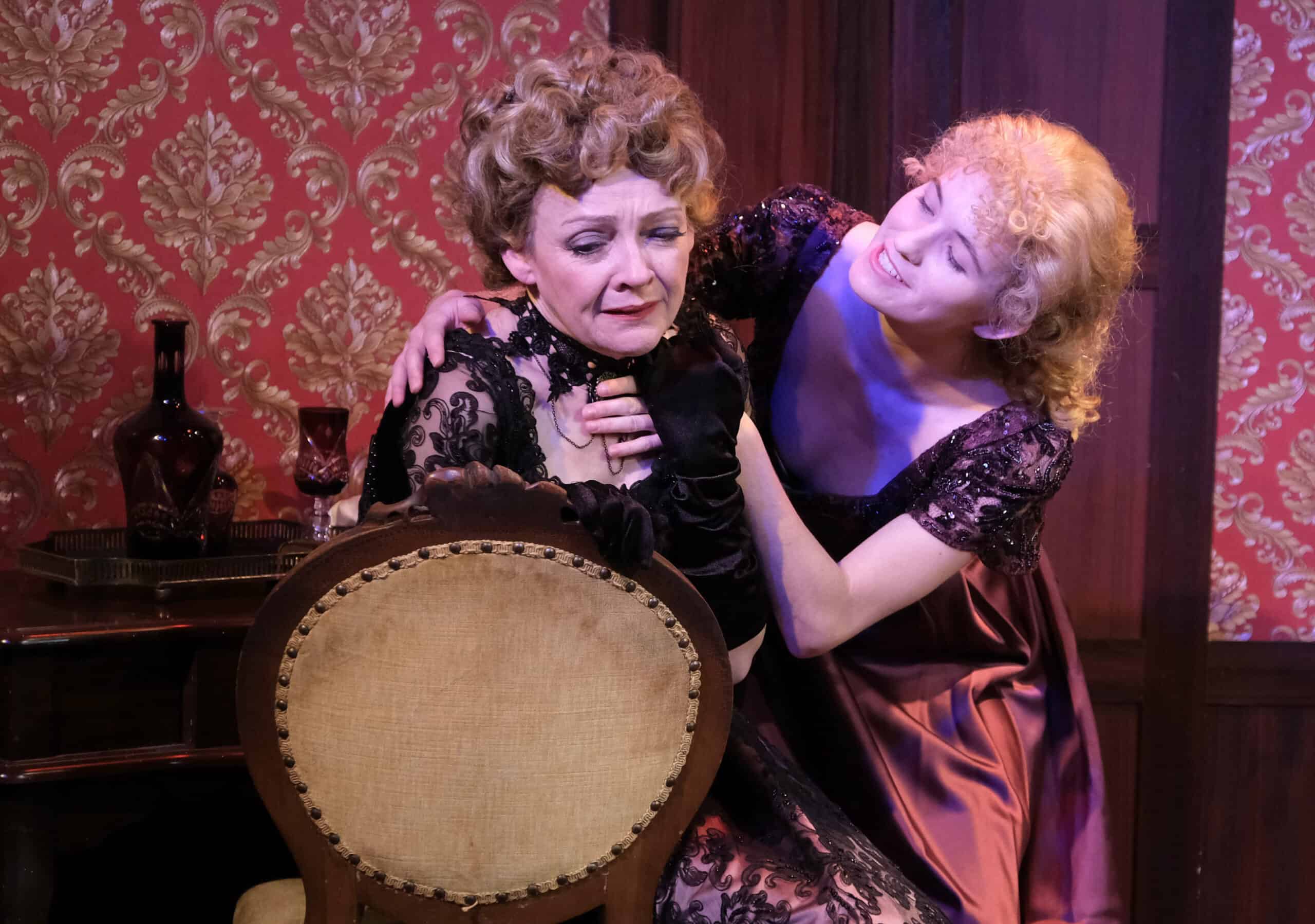 Katie MacNichol & Riley Osburn - photo by Ken Jacques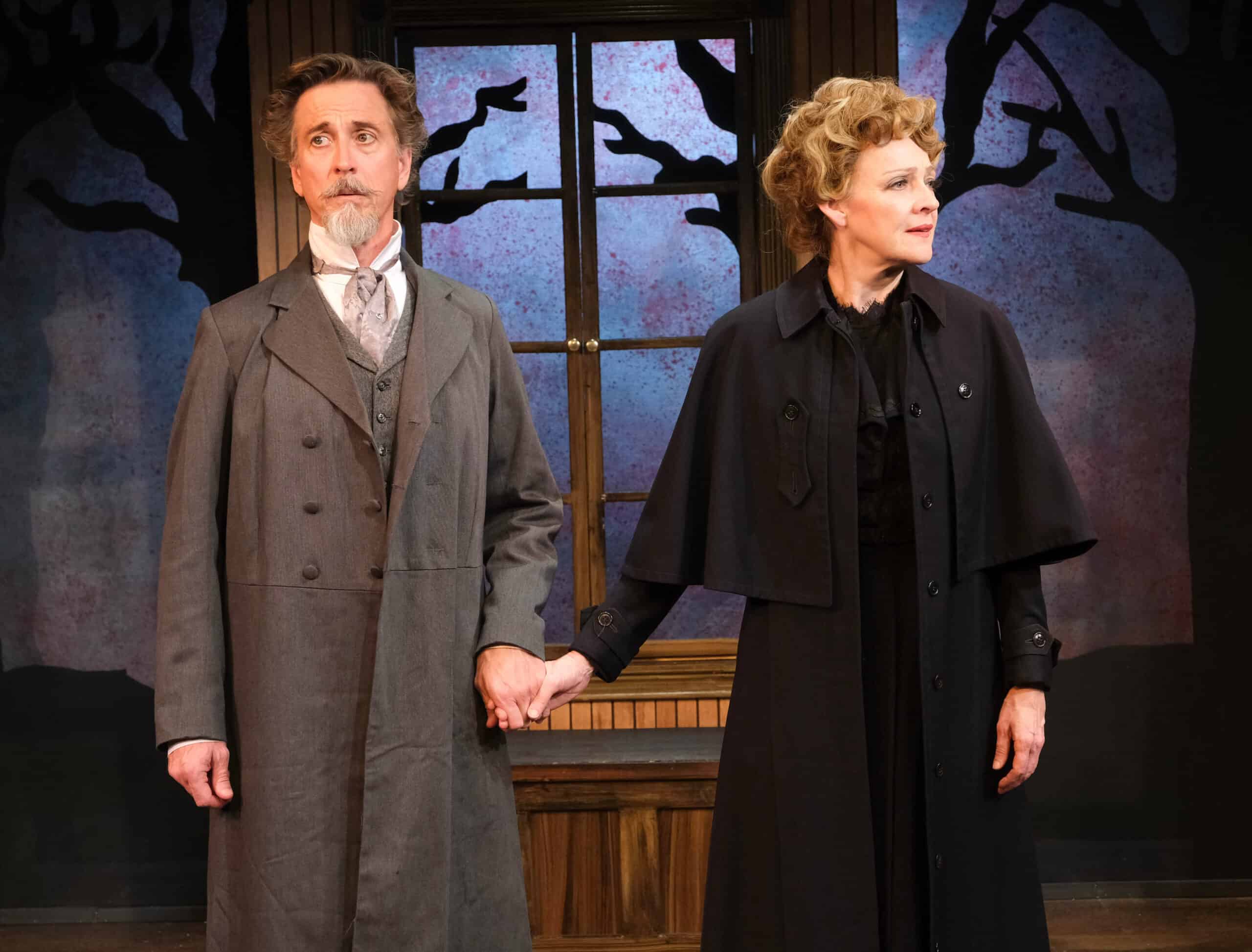 Bruce Turk & Katie MacNichol - photo by Ken Jacques