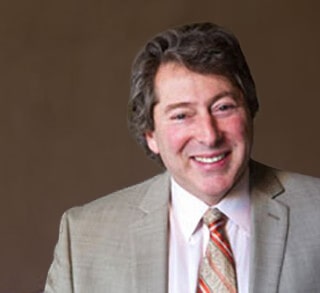 Born into a theatrical family, David has worked in theatres across the country. Before joining North Coast Rep in 2003 he served as Artistic Director for the Los Angeles Repertory Company and the Arizona Jewish Theatre Company (AJTC). A veteran of over 250 theatrical productions, directorial favorites include:
North Coast Rep An Iliad, The Homecoming, Ben Butler  – (Streaming) Dr. Glas, Becoming Dr. Ruth, Einstein Comes Through, Trying, A Christmas Carol, An Iliad, Same Time, Next Year and Necessary Sacrifices – (LIVE) The Outsider, All in the Timing, Holmes and Watson, A Funny Thing Happened on the Way to the Forum, The Father (West Coast Premiere), This Random World, Travels with my Aunt, The Illusion, Hedda Gabler, Way Downriver; William Faulkner's 'Old Man', Sherlock Holmes and the Adventure of the Great Nome Gold Rush, Chapter Two, Freud's Last Session (San Diego Premiere), Faded Glory (World Premiere), Mandate Memories (World Premiere), Becoming Cuba (World Premiere), Time Stands Still, Words by: Ira Gershwin and the Great American Songbook (World Premiere), Two by Pinter: The Lover and The Dumb Waiter, HENRY IV Part 1, Heroes, My Name is Asher Lev, The Drawer Boy, Becky's New Car, Ghosts, The Tempest, Talley's Folly, Over the Tavern, Old Wicked Songs, The Dresser, Jacques Brel is Alive and Well and Living in Paris, Madagascar, A Shayna Maidel, The Honky-Tonk Angels, Rashomon, A Moon for the Misbegotten; Tuesdays With Morrie; Collected Stories; Halpern and Johnson; Romeo and Juliet; Amy's View; Einstein Comes Through (also co-author); The Chosen; A Life in the Theatre; Story Theatre and Charley's Aunt. 59E59 – Lord Buckley. Park Square Theatre – Words By Ira Gershwin.  The Colony – Words By Ira Gershwin. Coconut Grove Playhouse – Sonia Flew starring Lucy Arnaz; Halpern and Johnson starring Hal Linden and Brian Murray. Papermill Playhouse – The Chosen starring Theodore Bikel and John Lloyd Young. Portland Stage – Halpern and Johnson. Renaissance Theatre – Long Day's Journey Into Night. Actor's Theatre of Phoenix – Rabbit Hole. Alabama Shakespeare Festival – The Glass Menagerie, Rocket City (World Premiere), Honky-Tonk Angels. Laguna Playhouse – Chapatti, Alexandros (World Premiere). Southwest Shakespeare Company – Cyrano de Bergerac. AJTC – Awake and Sing. Meadow Brook Theatre – A Christmas Carol. Portland Rep – Conversations With My Father and Gaslamp Quarter Theatre – A Shayna Maidel
Favorite roles as an actor include Andre in Botvinck A Walk In The Woods, Max Prince in Neil Simon's Laughter on the 23rd Floor and Matt in Talley's Folly at North Coast Rep, title roles in Hamlet at Los Angeles Theatre Center and Los Angeles Repertory Company; Tevye in Fiddler on the Roof at Moonlight Stage, Richard III at California Shakespeare Festival; Einstein in Picasso at the Lapin Agile at Laguna Playhouse; Calisto in The Illusion and Harker in Dracula at the Arizona Theatre Company; Jonathan in Sight Unseen at North Coast Rep and Portland Repertory Theatre.
Film and television credits include over three dozen roles including "Star Trek IV," "The Practice," "Foul Play," "Christine Cromwell," "Renegade," "Eight is Enough" and "General Hospital." David has also been guest faculty for numerous universities including California State Northridge, Cal Arts, and Shakespeare workshops privately. David lives with his beautiful wife Denise and their amazing sons Jamie and Will.