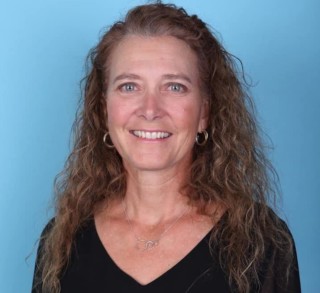 My husband and I have always enjoyed attending theater productions starting with several of our first dates. We've been NCRT season subscribers for several years and thoroughly enjoy it's intimate experience, unique show selections and high production quality.     We've passed our love of theater on to our children who both avidly perform in theater.  Our high school son can be seen performing in many local youth productions throughout the year including his High School productions and our daughter is pursuing her passion of musical theater at the Manhattan School of Music in New York City.   Both children participated in North Coast Rep Theatre School productions and classes.
I taught High school science for 15 years and ran the science department for 6 years near Cleveland, OH  before starting a family and moving to San Diego.   When heading back in to the work force it seemed natural for me to work for an organization that has given our family so much, both in entertainment  and in theatrical instruction.  Since math is the language of science I could honestly reply "yes" when BIll Kerlin , the NCRT managing director, asked me if i understood "numbers" .   That was the beginning of my new career as the North Coast Rep Bookkeeper.
Having enjoyed theater from the seats and assisting with some behind the scenes work with youth theater, it has been enlightening for me to see how the business, marketing, and creative sides of the theatre work.  I am getting an even larger appreciation for the arts and those whose interests lead them to this industry.  North Coast Rep has wonderful, passionate people working on its team both on stage, behind the stage, and in the back offices.
Welcome to our theater, enjoy the show, and thank you for supporting live performance at NCRT!