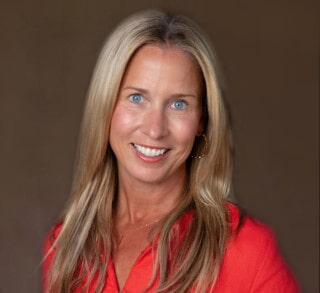 Katy Tanghe spent 21 years working in public relations in San Francisco, Minneapolis and San Diego. She has worked both in-house and at large and boutique firms, servicing clients across the public, private and non-profit sectors. She spent three years as an adjunct faculty member at the Minneapolis College of Art & Design and is currently a volunteer assistant teacher at the International Rescue Committee. She earned a B.A. from the University of Dayton and spent a year studying at the American College in London.
She has been a supporter of her local communities by serving on various committees and boards including the City of Wayzata Communications Planning Committee, the Legal Marketing Associations Programs Committee, the Del Mar Heights PTA, as both board member and program chair, and is currently a member of the Del Mar Women's Giving Collective.
A Minneapolis native, Katy and her husband, Mike, along with their three children, moved to Del Mar in 2013. Her children have been active participants within the Theater School at North Coast Rep since 2016. As a family, they enjoy traveling, hiking, reading and of course, theatre.