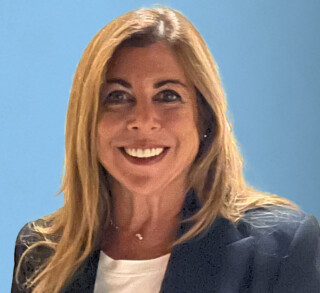 Nancy Richards is an accomplished marketing professional with a distinguished career in the world of theater. As the Director of Marketing and Press Relations at North Coast Rep for the past decade, Nancy has been instrumental in elevating the theater's brand visibility and driving ticket sales to new heights.
With over 20 years of experience in promoting theater, Nancy is also the visionary founder of Richards Marketing Group, creating a line in the production budget for marketing and promotions, a testament to her commitment and passion for the arts. Her journey began in the bustling theater scene of New York, where she honed her expertise and achieved remarkable success increasing tickets sales, promotions, and brand awareness for Broadway shows.
Notably, Nancy's impressive portfolio boasts a rich tapestry of productions that have left a lasting impact on audiences. Her credits include the acclaimed "13 the Musical," the Tony Award-winning "Spring Awakening," and the unforgettable "Dance of Death," featuring legendary talents Ian McKellen and Helen Mirren. Her work extends to Pulitzer Prize-winning shows like "Topdog/Underdog," as well as productions like "Amour," "Gore Vidal's The Best Man," "Jekyll & Hyde," "Fosse," "Amadeus," "Ragtime," and "Side Man," among others.
Nancy's contributions to the world of theater have not been confined to the United States. She has successfully produced theater in iconic global theater hubs, including London's West End, and has made her mark on both Broadway and off-Broadway stages. Her impressive repertoire includes productions such as Claudia Shear's "Blown Sideways Through Life," directed by the renowned Christopher Ashley, David Mamet's "Cryptogram," "Enchanted April," and the timeless classic "Fiddler On The Roof," among others.
Nancy Richards is a dynamic force in the theater industry, seamlessly blending creativity, marketing acumen, and a deep love for the performing arts. Her career continues to inspire and shape the theater landscape, leaving an indelible mark on each production she touches.