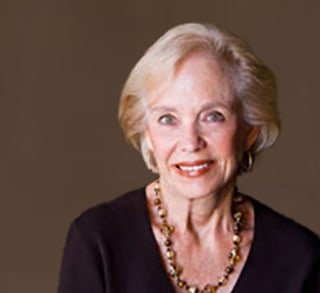 Originally from Northern Ohio, Sharon and her husband moved to San Diego's North County in 1984. She majored in Speech and English at Ohio State University, and for several summers took part in musicals at the summer playhouse of Bowling Green State University in Huron, Ohio (Ohio's oldest summer theatre). While living in Ohio she sang with two community choral groups, one being a jazz choral that performed at numerous events in the area. She was a founder of the Friends of the Arts Committee, was on the Erie County Arts Council, and served as the first woman president of her temple.
In San Diego she was a founder of the Charter Society of Scripps Clinic, a group that sponsored programs and internships for top science scholars in the county, she served on the board of the Women's Division of the Jewish Federation, and for twenty-five years has been involved with Casa de Amparo, an organization that has numerous programs to help abused and neglected children. She's been on that board for 18 years and has chaired numerous committees.
She and her husband Jerry have been married for 52 years, and have four children and nine grandchildren.
"We've been subscribers to the North Coast Repertory for many years, and have always told people that it offers some of the very best theatre in San Diego County, bar none."