Switching Tracks
By Matthew Salazar-Thompson
Directed by Lisa Berger
Featuring Mike Sears and Marci Anne Wuebben
Date: April 30, 2018
Time: 7:30pm
FREE
A divorced couple, Michael and Rebecca haven't seen each other in over ten years. After a chance encounter at Grand Central Station, both of them find new connections with each other as they comb through the bevy of old emotions as they strive to move forward. The past and future come together in this dramedy about the present state of modern divorce. A Top Five Finalist for the 2017 Detroit New Works Festival.
Playwright Bio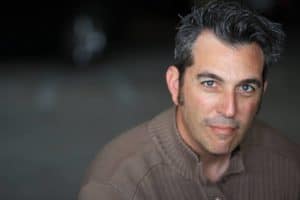 MATTHEW SALAZAR-THOMPSON has been commissioned by The San Diego Repertory Theatre (Star Crossed), North Coast Repertory Theatre (The Little Mermaid, The Perfectly Preposterous Pirate Adventure of Solana Beach, Ted Williams: A Tip of the Cap, Mistletoe, Music & Mayhem!), Compass Theatre (9066, The 146 Point Flame), Coronado Playhouse (If the Shoe Fits, A Roman Holiday), The Road Theatre (Who's on Alpha?), and Point Loma Playhouse (The Complete History of Theatre (abridged), A Christmas Carol: The Classic Radio Drama). His play, Who's Afraid of Me, Myself and Edward Albee? was conceived of and mentored by Edward Albee himself over the course of several years. In 2016 Mr. Thompson recently worked with La Mama Experimental Theatre Group in Umbria, Italy with resident master playwright Mac Wellman in the development of his comedy The Complete History of Theatre (abridged) and the revision of the historical drama The 146 Point Flame. His plays have been published through Dramatic, Eldridge and Heuer Publishing.
LISA BERGER (Director) is a director and teacher. Her San Diego directing credits include The Moors (Diversionary Theatre), Ajax (co-direct USD/Old Globe MFA), When It Comes and Skelton Crew (readings: The Old Globe), The Car Plays: Incident Row (Wow Festival), The Car Plays: We Wait (La Jolla Playhouse, Moving Arts), The Whale (reading; La Jolla Playhouse), Parlour Song (Backyard Renaissance), A Behanding in Spokane (Cygnet Theatre), The Secret in the Wings, Anatomy of Gray, Eurydice and A Streetcar Named Desire (USD), The Collector (Animal Cracker Conspiracy), Buried Child, Simpatico, Things We Want (New Village Arts), Killer Joe (Compass Theatre – Patte Award), Miss Julie (Stone Soup), Crimes of the Heart and Anonymous (Canyon Crest Academy), Buried Child (UCSD), The Long Christmas Ride Home (Patte Award) and Looking for Normal (Diversionary Theatre), Handbag (AASD), Paper Cities (La Jolla Playhouse), Righteous Exploits (So Say We All) and Islands of Repair (NYC Fringe). Additional directing credits include Twelfth Night, Hamlet (co-direct), House of Blue Leaves, Our Town, The Boys Next Door, Picnic, Laughing Wild and several children's musical for the Metropolitan Opera Guild's Creating Original Opera program. She received her MFA from the University of Montana and is also a graduate of The William Esper Studio in New York City. She currently teaches at Mira Costa College, City College and the University of San Diego. She is co-artistic director of Meisner/Chekhov Integrated Training Studio.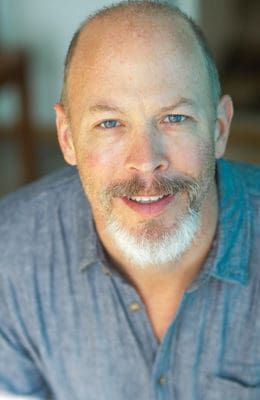 MIKE SEARS (Michael)
Off-Broadway: When Words Fail (Houseman Theatre), Leap (Abingdon Theatre), To Have and To Hold (Phil Bosakowski Theatre). Off-Off Broadway: The American Globe Theatre, Boomerang Theatre Summer Shakespeare, New Dramatist, New York Fringe Festival, The Present Company, NY Musical Theatre Works, The Producer's Club and The Duplex. Regional: Rain, Kiss Me, Kate, Othello, (The Old Globe), Sideways, His Girl Friday, Hands on a Hard Body, Bonnie and Clyde, (La Jolla Playhouse), Parlour Song (Backyard Renaissance, Critics Circle Award), A Behanding In Spokane, Man From Nebraska (Cygnet Theatre), Tortilla Curtain (San Diego Rep), The Mystery of Love and Sex, Birds of a Feather (Diversionary Theatre), Killer Joe (Compass Theatre), The Foreigner, The Glory Man, Rehearsal for Murder (Lamb's Players), Simpatico (New Village Arts), Good Boys (Mo'olelo), Tuesday's With Morrie (North Coast Rep). Mike is a graduate of the William Esper Studio in New York City.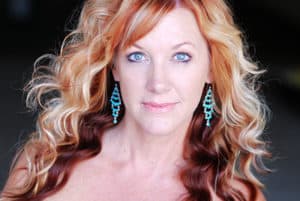 MARCI WUEBBEN (Rebecca) just completed the run of the original play Beachtown as Donna French at The San Diego Repertory Theatre. Next up for Marci is The Loneliest Girl in the World a premiere musical at Diversionary Theatre this summer. A veteran performer, favorite Regional Credits include: a five year stint as an original cast member of the long running 80's hit, Mixtape (Lamb's Players Theatre), Lucinda in The Mystery of Love and Sex (Diversionary Theatre); Tessie Tura in Gypsy, Desiree Armfeldt in A Little Night Music (Cygnet Theatre); Pump Boys and Dinettes, Boomers (Lamb's Players Theatre); The Full Monty (San Diego Musical Theatre); The Magic Fire (KPBS Award), I Do! I Do!, Radio Gals (Moonlight Stage Productions); She Loves Me (Laguna Playhouse); Anything Goes, FootLoose (Welk Resort Theatre); Company (Performance Riverside); I Hate Hamlet (The Broadway Theatre). Marci has been a licensed Esthetician and Make-Up Artist for over 18 years with her business The Beauty Spot. Visit wwwmarcisbeautyspot.com. Marci is an Associate Artist with Lambs Players Theatre and a proud member of Actor's Equity Association.
Lipinsky Family Jewish Arts Festival
In Every Generation
Written by Ali Viterbi
Directed by Gabrielle Hoyt
Date: June 18, 2018
Time: 7:30 pm
Presented by the Lipinsky Family San Diego Jewish Arts Festival
An Italian Jewish family joins together for Passover seders year after year, era to era.  Over matzah ball soup and (vegan) brisket, sibling rivalries simmer, plagues fall, and miracles are both remembered and forgotten.  A mystical journey through continents, languages, and generations of a family and nation's stories.  As family patriarch Davide is losing freedom over his body from ALS, his wife, daughter and two granddaughters experience plagues, exodus, redemption and pose many questions.
Buy Your Tickets TODAY!!!

North Coast Rep presents
in association with Patty Moises and Gerry and Jeannie Ranglas
Steel Magnolias
A Fundraiser Benefiting North Coast Rep
Featuring TBD
Date: June 11, 2018
Dinner Reception: 6:00pm
Reading: 7:30pm
Cost: $100
Buy Your Tickets TODAY!!!
A heart-warming comedy-drama set in a Louisiana beauty shop where six southern spitfire women gather each week to gossip and support each other through thick and thin. Infused with spirit and humor, Steel Magnolias is a comical story of love, loss, and enduring friendship.
The Protester
By Judge H. Lee Sarokin
Date: July 30, 2018
Reading: 7:30pm
FREE
A Hispanic middle-aged school teacher decides to attend law school and while there struggles to protect her brother from deportation. Her protests against deportation at the law school jeopardize her graduation and law degree. Free speech battles free speech.
Presenting the
Oscar Wilde Society
The Oscar Wilde Society will be a group of LGBT and friendly supporters with the intent to create fun events for the purpose of fundraising and/or friend raising to benefit North Coast Repertory Theatre.
There are no dues or fees for membership, but members will allow their names to be listed as part of the Society (of they can be listed as "anonymous").
The first fundraiser/friend raiser will be a staged reading of an Oscar Wilde Play (TBD) and is planned for Sunday, August 12 at 7:30 pm on the stage of North Coast Rep.
There will be a light social even after the reading. More to come…